Ooh, this was fun. Totally the wrong time of year of course to be wearing heavy felted gloves even if they are fingerless, but no doubt winter will be with us once again before too long.
They started off as a mens emerald green Lambswool (70%) & Cashmere (30%) sweater for 25p from charity shop. A boil wash reduced it to a dolls size sweater.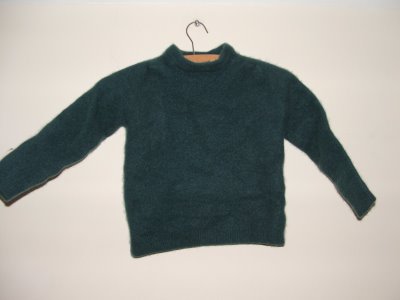 I hacked off the arms, made a couple of slits for the thumbs and…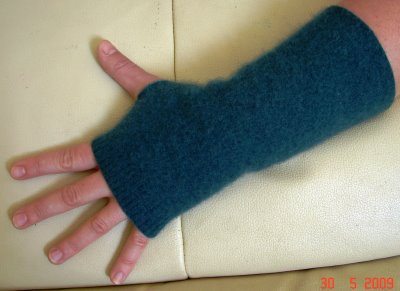 Ta Da!!!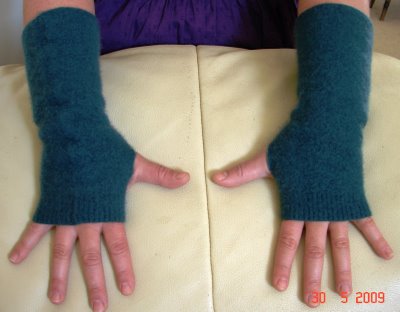 These are the softest of all the machine felting I've done so far, they are just scrummy.