I love this project, so quick and easy and makes a great gift for any Twitchers or bird feeders in the family!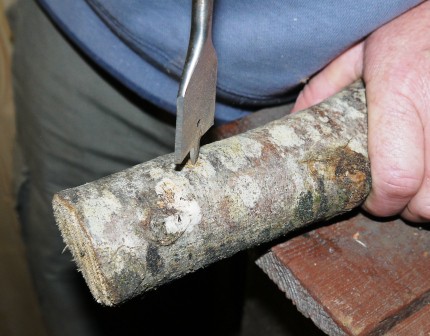 First, find a roundish log. I think this is the branch from a cherry tree, and drill (or get your handsome assistant to drill) great big holes in the log.
The drill bit we used was a 32mm paddle bit (according to handsome assistant) but just dig out the biggest drill bit you can find.
Drill a smaller hole at the top to thread cord through to hang it up.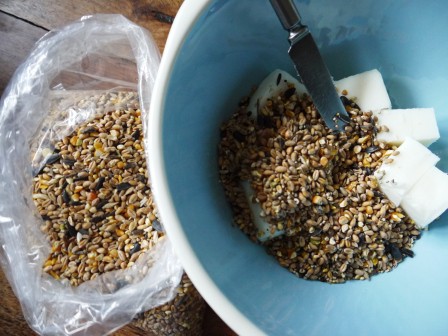 Mix a packet of lard with a scoop of wild bird seed mix.
Can I also let on that I chucked in some out of date muesli too?
I'm quite sure the birds won't mind.
Mush together with your hand or a blender, and then pack the mix into the holes in the wood.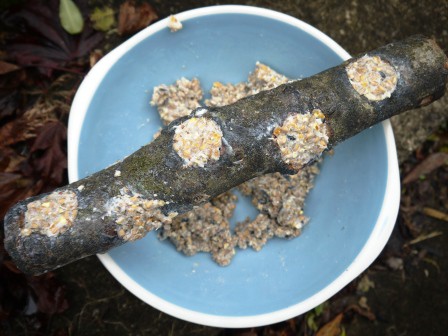 Tie some string, ribbon or raffia through the hole and hang up in the garden.
If it's to be a gift, try freezing it for an hour first to solidify the lard, then wrap in cling film, cellophane or similar.
Ta Da!
Cute huh?
Janie x