This is one of those things that has been on my 'to-make' list forever, and now I'm on my second batch I'm wondering why on earth it took so long. If you grow your own tomatoes, or you come across a bargain box at the market, it really is a no brainer.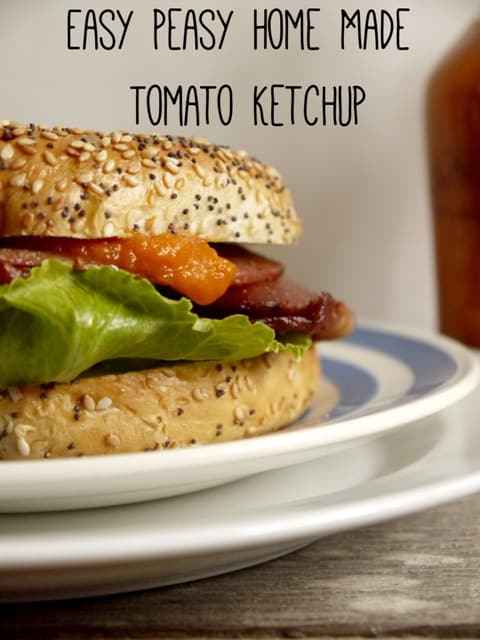 It's a little bit sweet, a little bit sharp, and a little bit hot and it really gets your tastebuds going. Shop bought ketchup is great but the flavour appears one dimensional against this stuff.
In my first batch, I added half a chilli pepper and it tasted good. In this batch I added a whole one and I love it. Feel free to leave the chilli out altogether if you're not keen, or ramp the heat up to whatever level you desire. I'm planning to try a real hot sauce variety with the next load of ripe tomatoes :)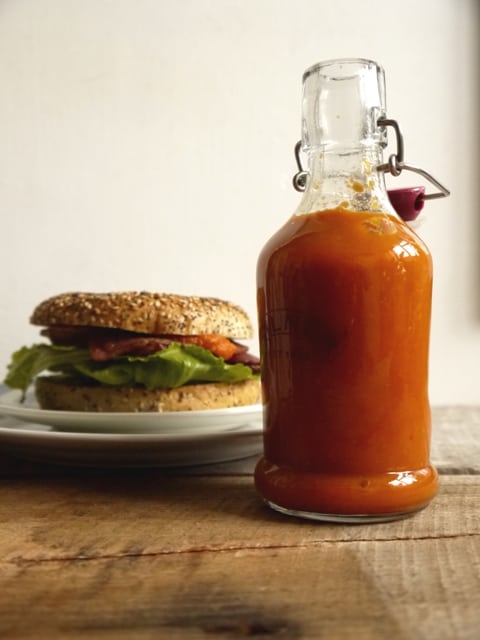 You'll want to remove the skin from your tomatoes before cooking and the easiest way to do this is to slash the skin once with a sharp knife then lower them into a pan of hot water. After a minute or two carefully lift them out with a slotted spoon and the skin with easily peel away.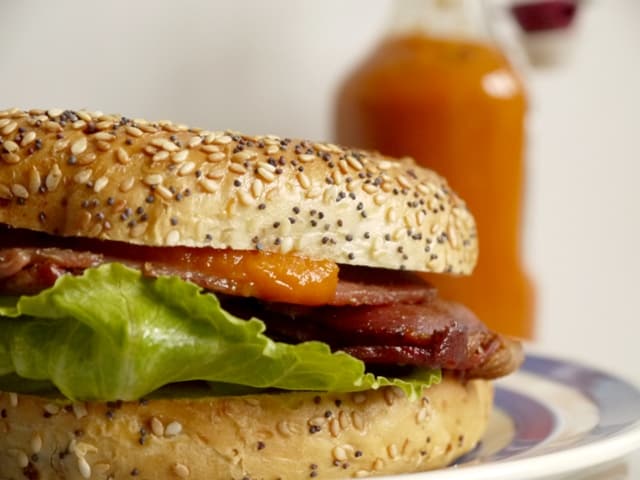 Play around with the flavours you add and if you find something else that brings a great new element to your kethcup, please let me know in the comments below.
Janie x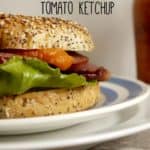 Easy Peasy Home Made Ketchup
Ingredients
Splash of olive oil

1

medium onion

chopped

3

garlic cloves

1

kg

fresh tomatoes

skinned & most of the seeds & juice removed

120

ml

red wine vinegar

2

tablespoons

dark brown sugar

1

teaspoon

salt

1

red chilli

chopped
Spice Bag
Scrap of clean muslin

1

" piece of cinnamon stick

1

teaspoon

cloves

1

teaspoon

coriander seeds
Instructions
Soften the onion and garlic in the oil over a medium heat.

Add in the tomatoes, vinegar, sugar salt and chilli. Tie up the remaining spices in a scrap of clean muslin & let simmer in the tomato mixture for around 20 minutes.

Remove the spice bag and carefully scrape the mix into the blender. Whizz for a couple of minutes until it is perfectly smooth.

Return to the pan and simmer until the ketchup is as thick as you like. Bear in mind that it will thicken a little bit more once it is cold so don't overdo it, and it will spit a fair bit so use a splatter guard if you have one.

Pop in a clean bottle or jar and store in the fridge. Adorn all future bacon butty's with lashings of the stuff. YUM!