I guess I've always obsessed about food to some extent, but since becoming a food blogger, I literally dream about the stuff.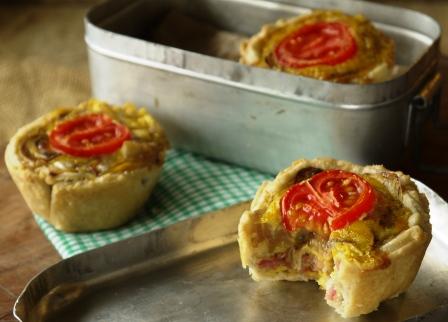 I dreamt about making these yummy little pies last night, then woke up and made them for real.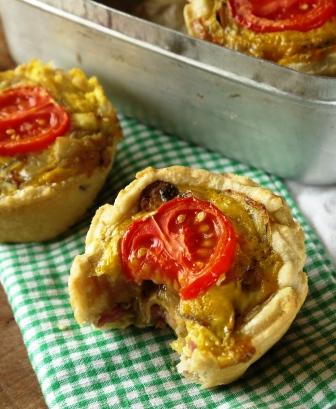 I have to say, my subconscious is a darn good cook. They taste fabulous!
And if you don't have the energy to make your own brunch, it's worth checking out Kate's Awesome guide to finding the best vegan brunch London. Perfect for those of us that don't visit London often but want to find the best little eateries when we do go. Cheers Kate :)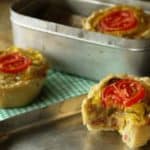 Dreamy Little Brunch Quiche Pies
Ingredients
250

g

shortcrust pastry

6

slices

bacon

1

onion

chopped

4

large eggs

4

mushrooms

chopped

salt & pepper
Instructions
Preheat the oven to 200/180 fan/400/gas 6. Grease a muffin tin really well to stop the pastry from sticking.

Chop the bacon and fry until crispy. Remove from the pan and fry the onion and mushrooms.

Beat the eggs and season really well.

Roll the pastry out pretty thin, and using a small bowl or large mug, cut circles from the pastry. Line the muffin tin with the pastry discs, cutting away the excess around the top.

Keep rolling out the remnants of pastry. With 250g of pastry, I managed to get 8 pies.

Divide the bacon, onion and mushrooms between each pie. Pour the egg mixture over each one, letting it soak down between the ingredients.

Top each pie with a slice of tomato, and bake for 15-18 minutes, until the egg has set and the top is golden brown.

Lovely served warm from the oven with a salad, or let cool before packing in a lunch box.