This little critter met a sticky end when he tried to waltz off with yet another bird feeder.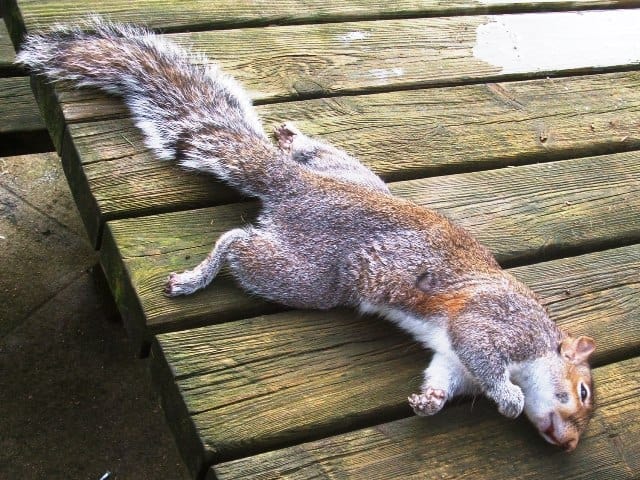 Rather than let him go to waste, I soon had him skinned, paunched and butchered.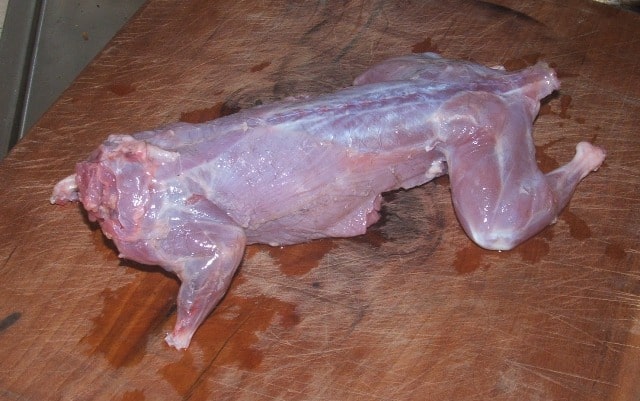 The next step involved consulting the 'God of all Things Dead' aka Mr Billy Rhomboid over at the Kill and Cure blog,
Neither Jon or I had eaten squirrel before and it went down a treat. Interestingly it tasted a whole lot like KFC.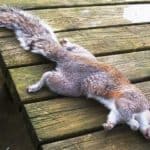 Crispy Fried Squirrel and Chips
Ingredients
1

squirrel

jointed

2

eggs

beaten

A small bowl of flour

well seasoned

A small bowl of breadcrumbs

2

tablespoons

on oil or butter
Instructions
Rinse the jointed squirrel under the tap and pat dry with kitchen paper.

Dunk each piece in the beaten egg, then the flour, then the beaten egg again and finally in the breadcrumbs.

Get the oil or butter really hot, then place in the pieces and leave along for 3-4 minutes until they have turned a crunchy golden brown. Turn over, cooking the other side until the meat is cooked through. Bear in mind that the shoulders will need less time in the pan than the saddle or legs. Serve with a great heap of homemade chips and a little pot of garlic mayo.