Have you ever tried Cornish Fairings? Can you even find them outside of the county? I'm sure they're no where near as famous as the pasty or clotted cream, but I'm more than happy to be proved wrong.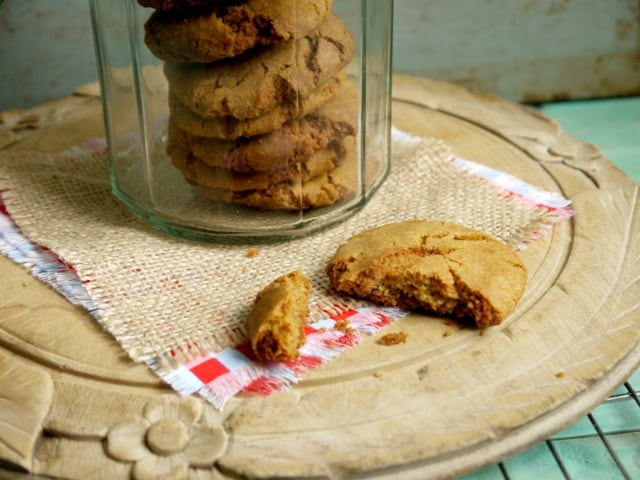 These Cornish Fairings are slightly more spiced than the shop bought variety, which pleases my palate no end, but admittedly may not be perfectly true to the original traditional recipe. However, they are delicious and the various people I've made them for recently seem to agree too.
Jonny obviously got to taste the first batch, Choclette the second, and batch number three went with me to photography school today to give my thanks to all that recently voted for me.
A deluge of appreciative comments means I am now happy to share them with the world.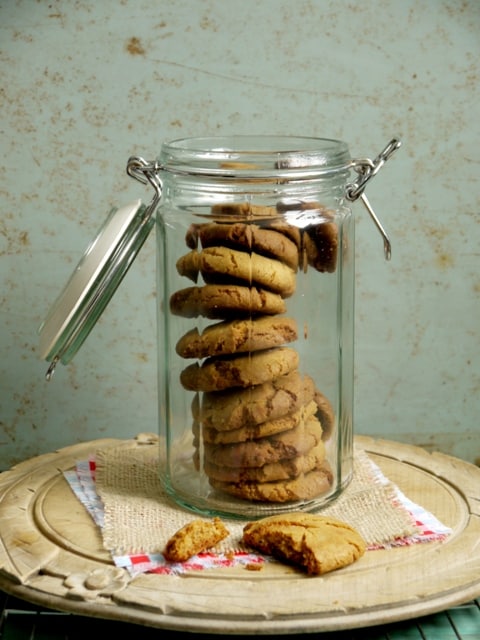 Rather than using a baking sheet, you'll want to bake these in a roasting tin, as 2/3 of the way through you need to bash the tin onto a work surface to spread the cookie dough out and give the fairings their traditional cracked appearance.
Due to this semi violent treatment, I hereby declare baking them as a tasty form of therapy.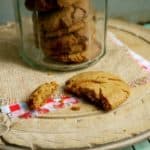 Cornish Fairings
Ingredients
100

g

plain flour

1/4

teaspoon

ground ginger

1/4

teaspoon

cinnamon

Scraping of nutmeg

Pinch salt

1

& 1/2 teaspoons bicarbonate of soda

50

g

butter

softened

50

g

caster sugar

2

& 1/2 tablespoons golden syrup
Instructions
Preheat the oven to 180c/160 fan/350f/gas4

Sift the first 6 ingredients into a large bowl. Rub in the butter, then mix in the sugar.

Heat the golden syrup to loosen it by standing the jar or can in hot water for a few minutes. Measure out the syrup and mix in the dry mix. You'll end up with a very soft dry mix that will come together into a soft dough when pressed.

Scoop up a dessert spoon amount of mix and press together with your hands then roll between your palms into little balls. Space them out in a greased baking tin and bake for 10 minutes.

Take them out of the oven at this point and bang the baking tin down onto the work surface quite hard to make the surface of the fairings crack and spread.

Pop them back in the oven for 5 more minutes.

Carefully transfer them onto a cooling rack when fully cooked.