Looking for the perfect gift?
Our Coffee Lovers Gift Guide has the best coffee related gifts this year, with something for every budget.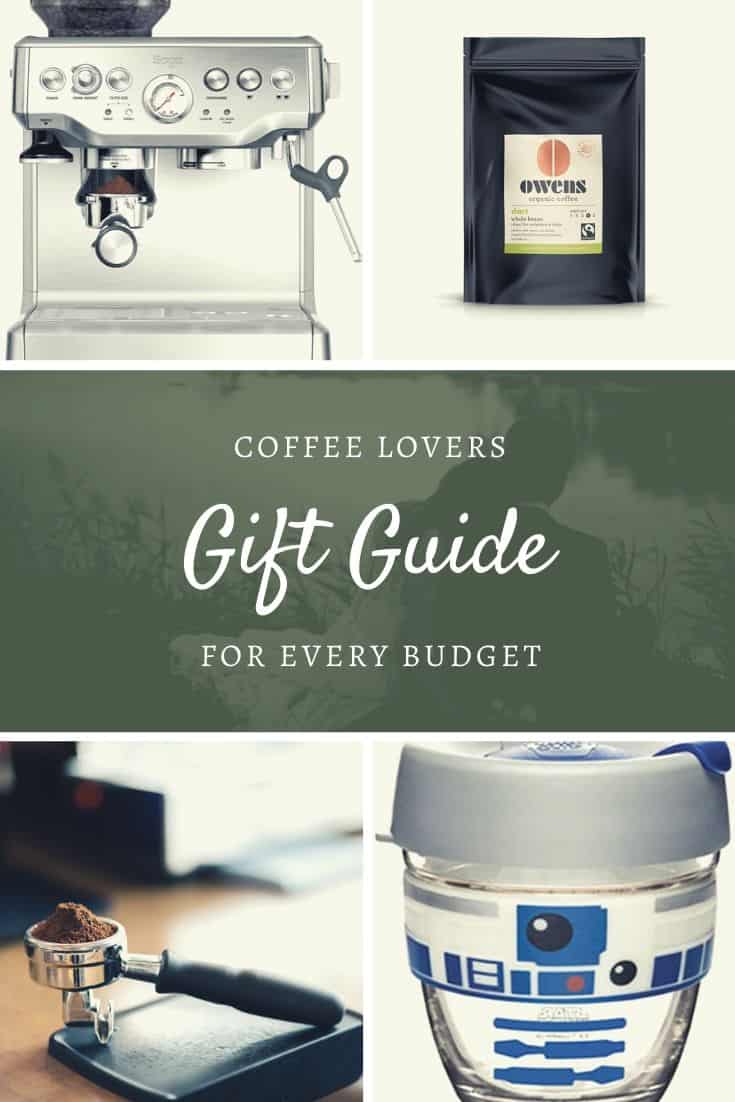 Please note this post contains affiliate links.
Coffee Lovers Gift Guide
This post was so much fun to collate, and in fact I would be delighted to receive any of these coffee related treats this year!
Let us know in the comments below if we've missed out your favourite coffee paraphernalia, or what's top of your wish list this festive season
OK.
Ready to get caffeinated?
Let's go!
Best Coffee Gift Under £10/$10
This 2 in 1 Wooden Coffee Scoop and Bag Clip is stylish, handy and not a drop of plastic in sight.
Throw in a bag of your favourite beans for the perfect gift.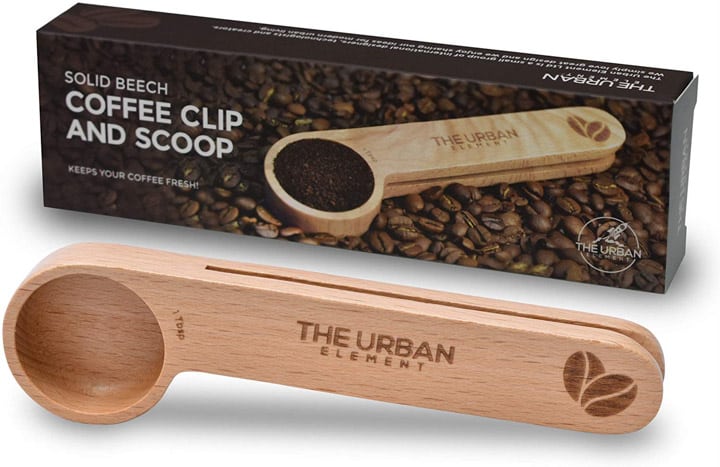 Best Coffee Cocktail Gift
Coffee cocktails are the ultimate as far as I'm concerned, and this book is now firmly at the top my my wish list this year!
These beautiful Espresso Martini glasses would make the perfect partnering gift.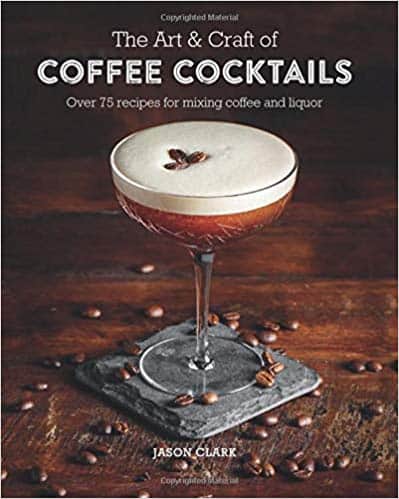 Best Coffee Gift: No Price Limit
I'll just leave this link for the Sage Barista Express here.
Dear Santa, if you're reading this, I promise I've been really, really good :)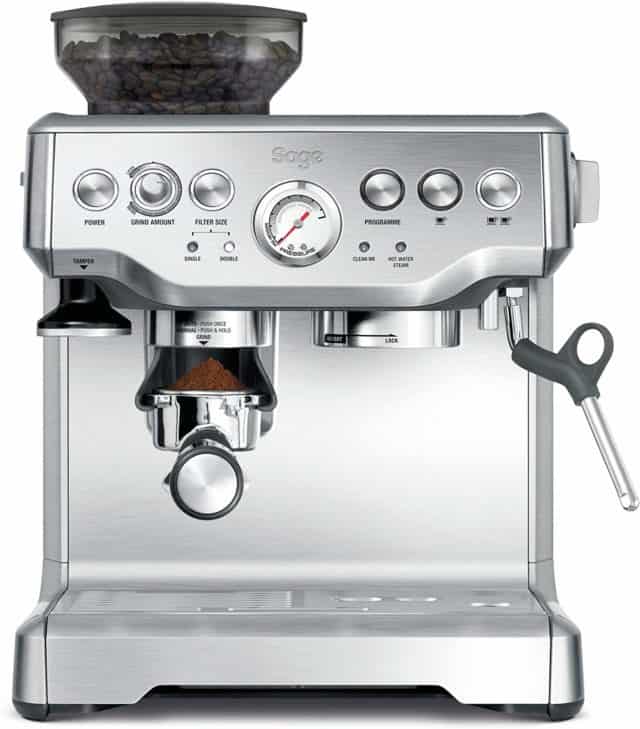 Best Coffee Gift For Travellers
The Aeropress Coffee Maker is the way I have made perfect coffee for the past two years both at home and in my campervan.
It's lightweight, unbreakable, is extremely affordable and makes an exceptional cup of coffee wherever you are.
No power required.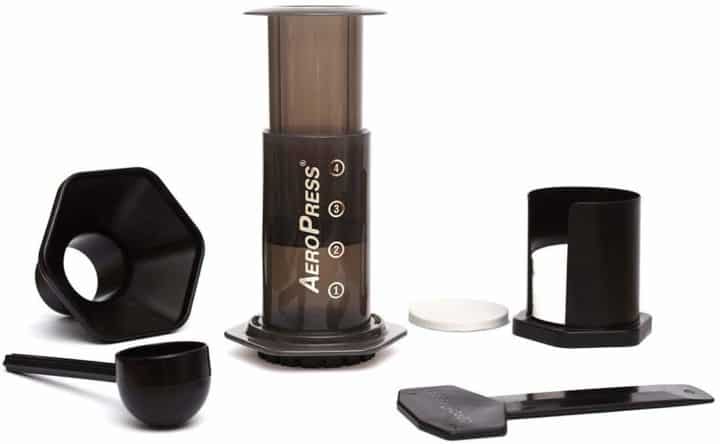 Best Coffee Grinder for Travellers
Whilst we're talking about the Aeropress, it would be foolhardy of me not to mention the Rhinowares Small Hand Grinder than fits snuggly into the Aeropress handle for storage.
It's a burr grinder which offer the best, and most even grind for your beans, and it's pretty inexpensive too.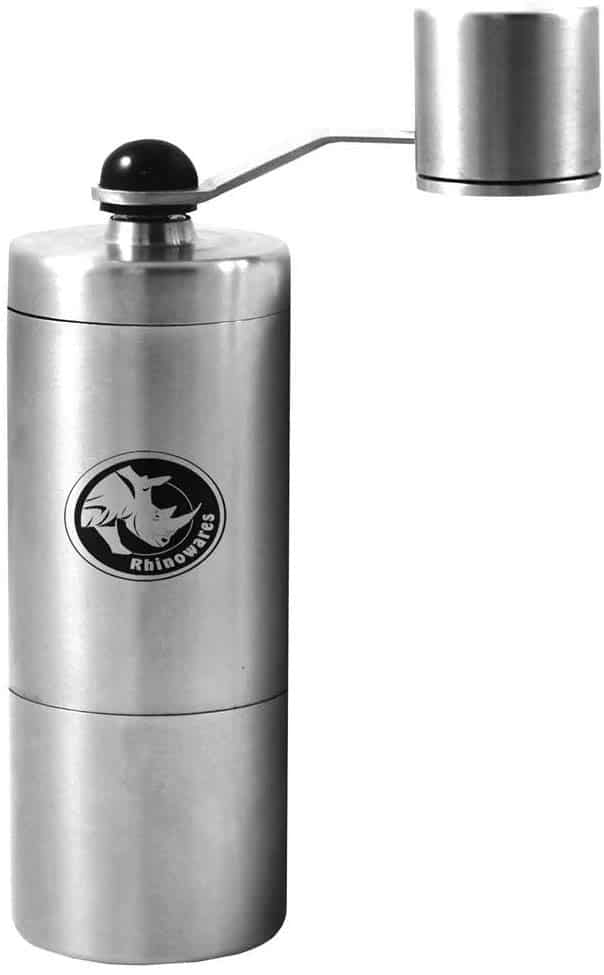 Best Coffee Gift for the Person that Has Everything
When the recipient has everything, buy them an experience over a physical gift.
Think outside the box: a Barista Training course, sponsor a well in a Third World country, or even lease them their very own a coffee tree!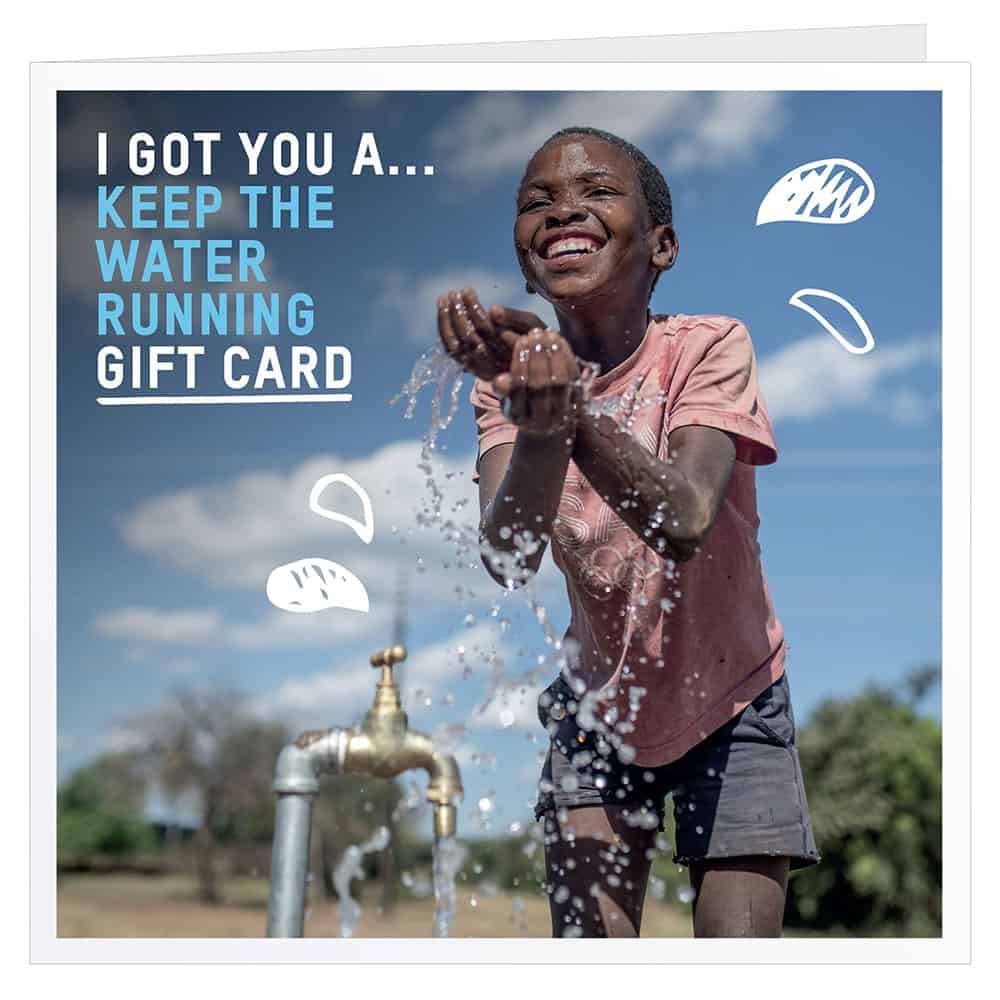 Best Coffee Art
OK, I'll admit, it was hard to choose just one print from the vast array on Etsy for this category, so here's the link for the one I've shown here (which I love!), but do go check out the other coffee related prints available over there.
I'm beginning to wish I had more wall space…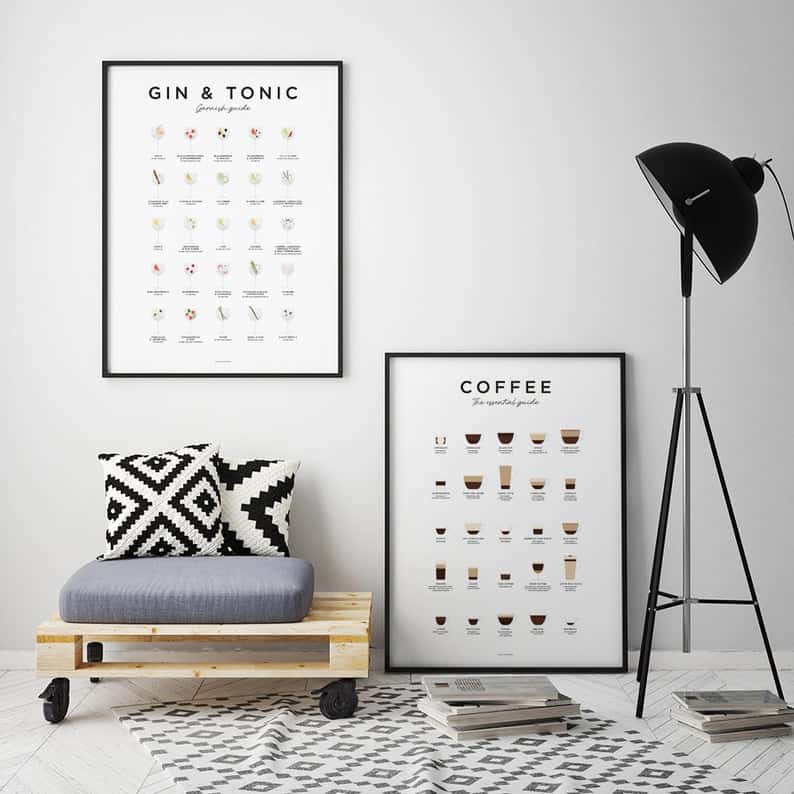 Best Coffee Gift for Commuters
The 720 DGREE Travel Mug is a game changer for anyone that travels regularly.
The leak proof design allows you to stuff in a bag or pocket when you need to keep your hands free, with no fear of spillage.
The flask keeps coffee hot for hours, and if you're still on the fence as to whether this would make a great gift, go check out the Amazon reviews through the link above.
People are raving about it!

Best Coffee Gift for Eco-Warriors
Single use cups are over, so get the eco-warrior in your life a reusable glass keep cup that has bags of style to boot.
These glass and cork Keep Cups are adorable and lovely to drink out of.
Please note if you need a dishwasher proof version you may be better off going with the glass Keep Cup that has a silicone grip band instead of cork.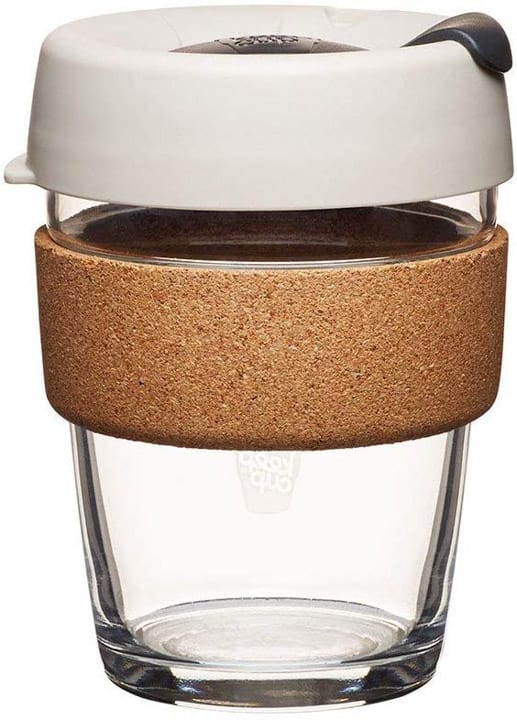 Best Ongoing Coffee Gift
An organic coffee subscription (these are my favourite beans!).
Anyone that knows me well enough to gift me a one month, three month, or even longer coffee subscription of my favourite blend would earn some serious friendship points!
If you're not sure which blend they'd prefer, opt for a gift card instead.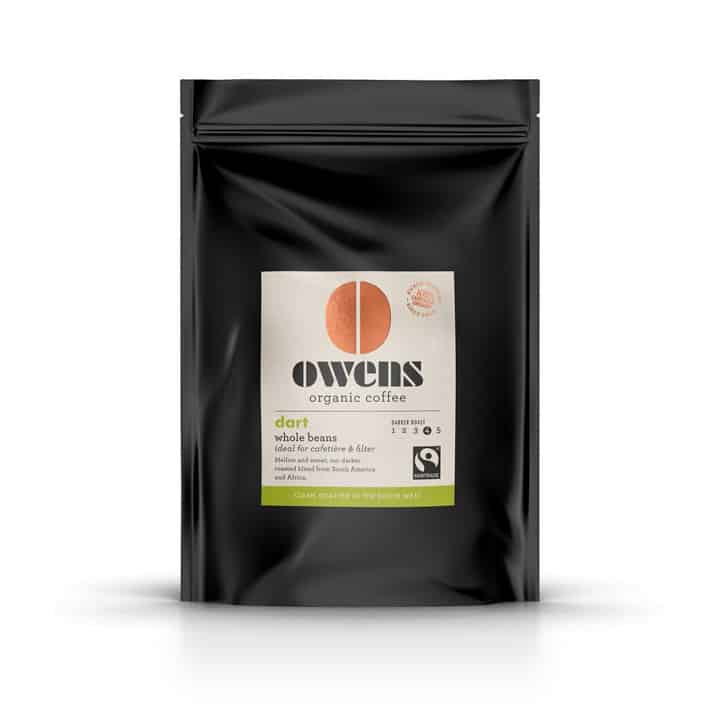 BONUS: Best Coffee Gift for a Star Wars Fan!
OK, this one wasn't planned when I first dreamt up creating the Coffee Lovers Gift Guide. But in hunting down all the other cool gifts, I tripped over this R2-D2 coffee cup and fell in love.
Although honestly, it's a tough call between this one and the Storm Trooper Keep Cup!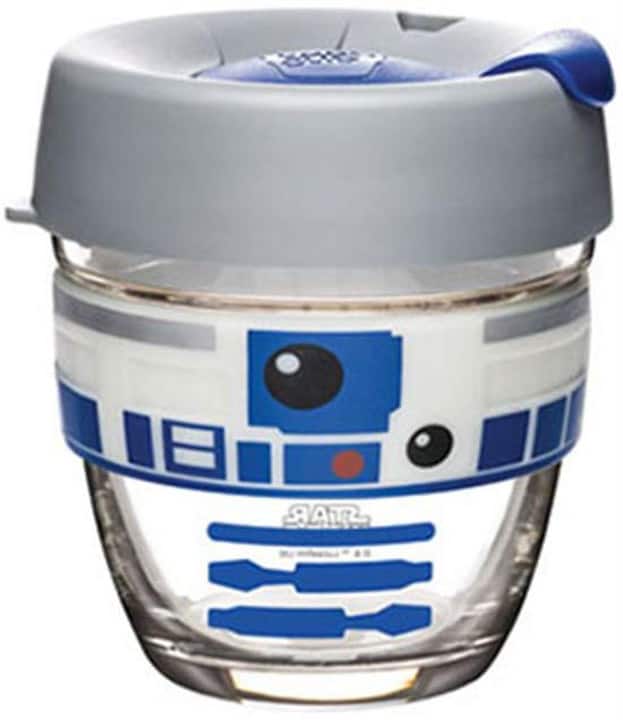 Found some other cool coffee'nalia we missed? Drop us a message below in the comments so we can check it out! And if you're into to cooking with coffee, why not check out my coffee recipe here.
This article may contain affiliate links. This mean we earn a small commission if you choose to buy any of these products at NO extra cost to you. Thank you for supporting the work that we do here :)
Janie x