This adorable coconut and lime cake is equally tasty and beautiful, and would make the perfect grown up birthday cake, or the most perfect Mother's Day cake :)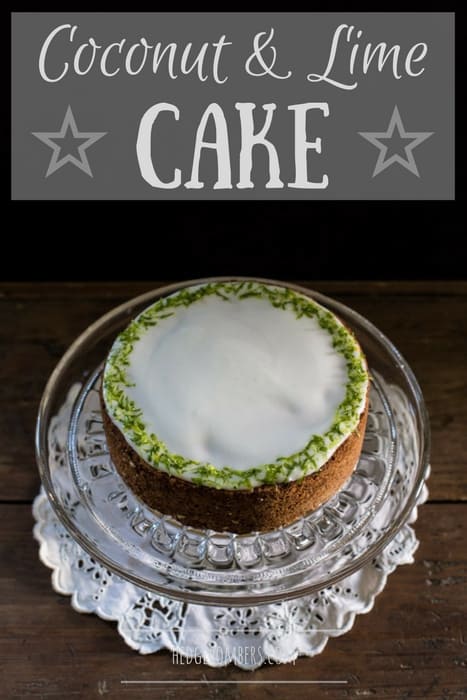 Oh man, it's sunny! The past five days have been heavy with dank, dark and mildly depressing fog (aka Cornish mizzle). I've had to have lights on at midday and my hair has looked like I'd lost a run in with an electrical socket.
Curly haired folk, you feel my pain right?
But today, the sun is out. The cat is sprawled out on the windowsill soaking it up and the view from my office window is, well, let me show you…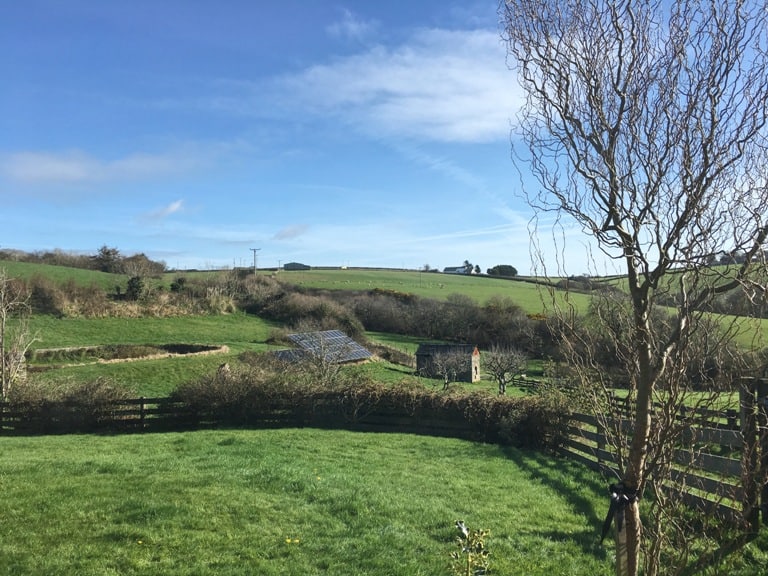 Sigh. Isn't it beautiful? Even with the orchard trees bare and the honeysuckle an unruly mass of twigs. There's the promise of warmer, longer days not far off.
Ah yes, back to the cake…
Assuming that you've had enough of winter now too, may I suggest you go and make this mouthwatering coconut & lime cake? I promise it'll make your taste buds tingle with it's vibrant flavour.

So coconut & lime are the most perfect bedfellows aren't they? Creamy, meaty substantial coconut paired with the effervescent sparkle of the fresh lime juice is just sublime.
Add in the bitter vibrancy of the lime zest and I'm totally sold. Especially when you throw them all together into a cake!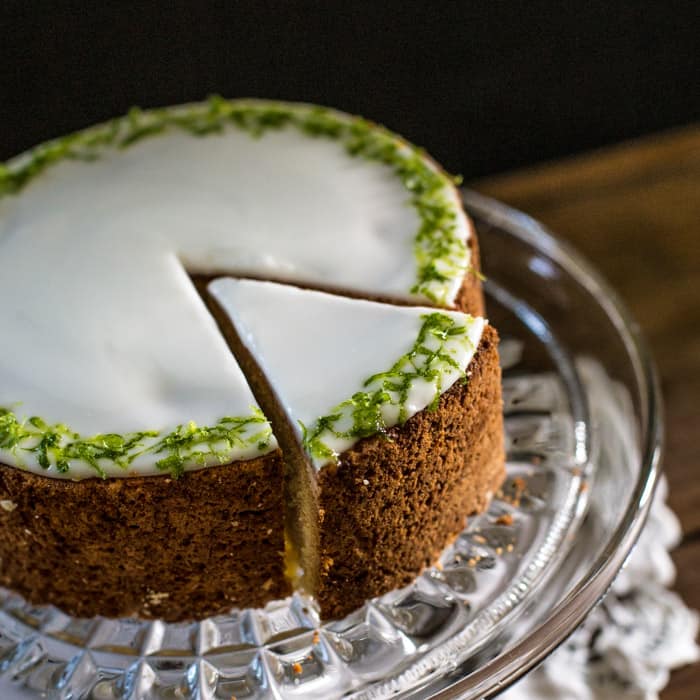 What with sunshine coconut and lime cake to start my week, things are definitely looking up! I hope you have a good one friends, see you soon!
Jane x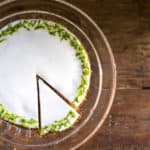 Coconut and Lime Cake
Ingredients
The Coconut Cake
170

g

butter

170

g

sugar

4

eggs

beaten

60

g

dessicated coconut

225

g

plain flour

2

teaspoons

baking powder
The Lime Icing
2

limes

110

g

icing sugar
Instructions
The Coconut Cake
Preheat the oven to 160/325/gas 3. Grease and line the bottom of a 6 inch cake tin.

Cream together the butter and sugar until it is light and fluffy.

Add in the beaten eggs a little at a time and when they are all used up, add in the dry ingredients. Gently fold in with a large spoon or silicone spatula until no dry ingredients are showing.

Bake for 1 1/4 hours or until the top is golden brown and a skewer comes out clean.

Let cool thoroughly before icing.
The Lime Icing
Roll the limes on your work surface to loosen up the juice before zesting the skins. Put the zest to one side.

Juice the limes and mix into the icing sugar, adding a little cold water if necessary to make a thick pouring consistency.

When the cake is perfectly cool, spread the icing over the top and sprinkle with the lime zest to decorate.