These coconut and fresh apricot muffins are amazing! The sweet stone fruit give a lively, juicy flavour to them and makes them extra moist and delicious.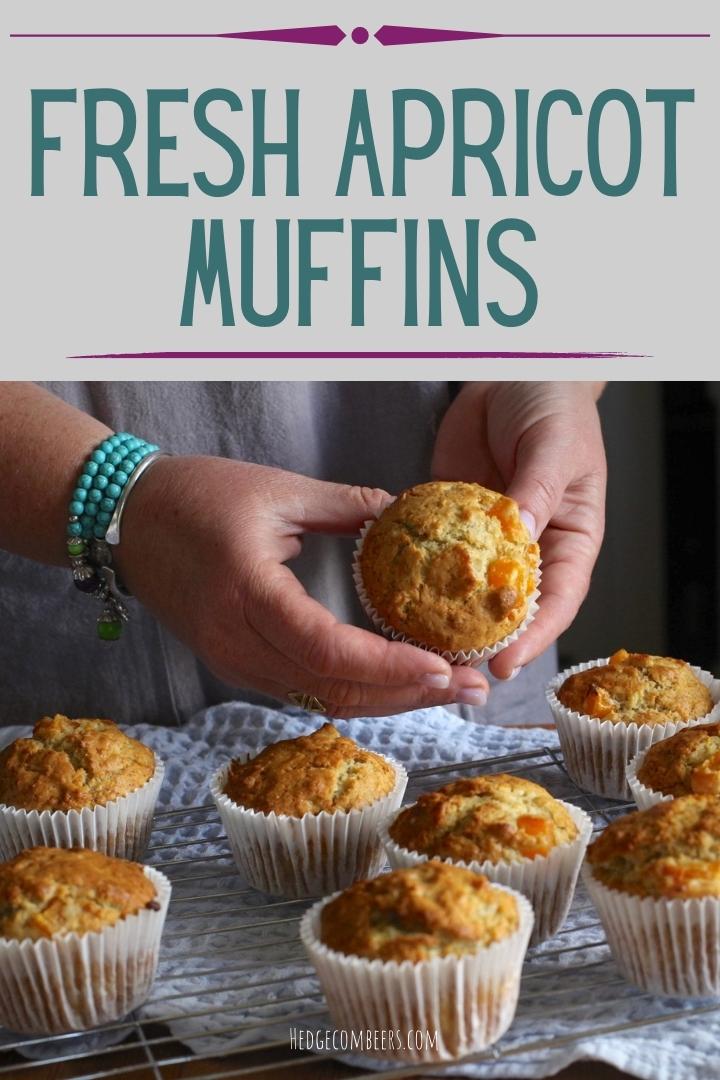 How to make Coconut and Fresh Apricot Muffins
The key to making muffins is to measure out all the dry ingredients, and wet ingredients separately. Then mixing the two together just before piling the batter into muffin cases and baking.
This will allow the muffins to rise perfectly and be soft and light.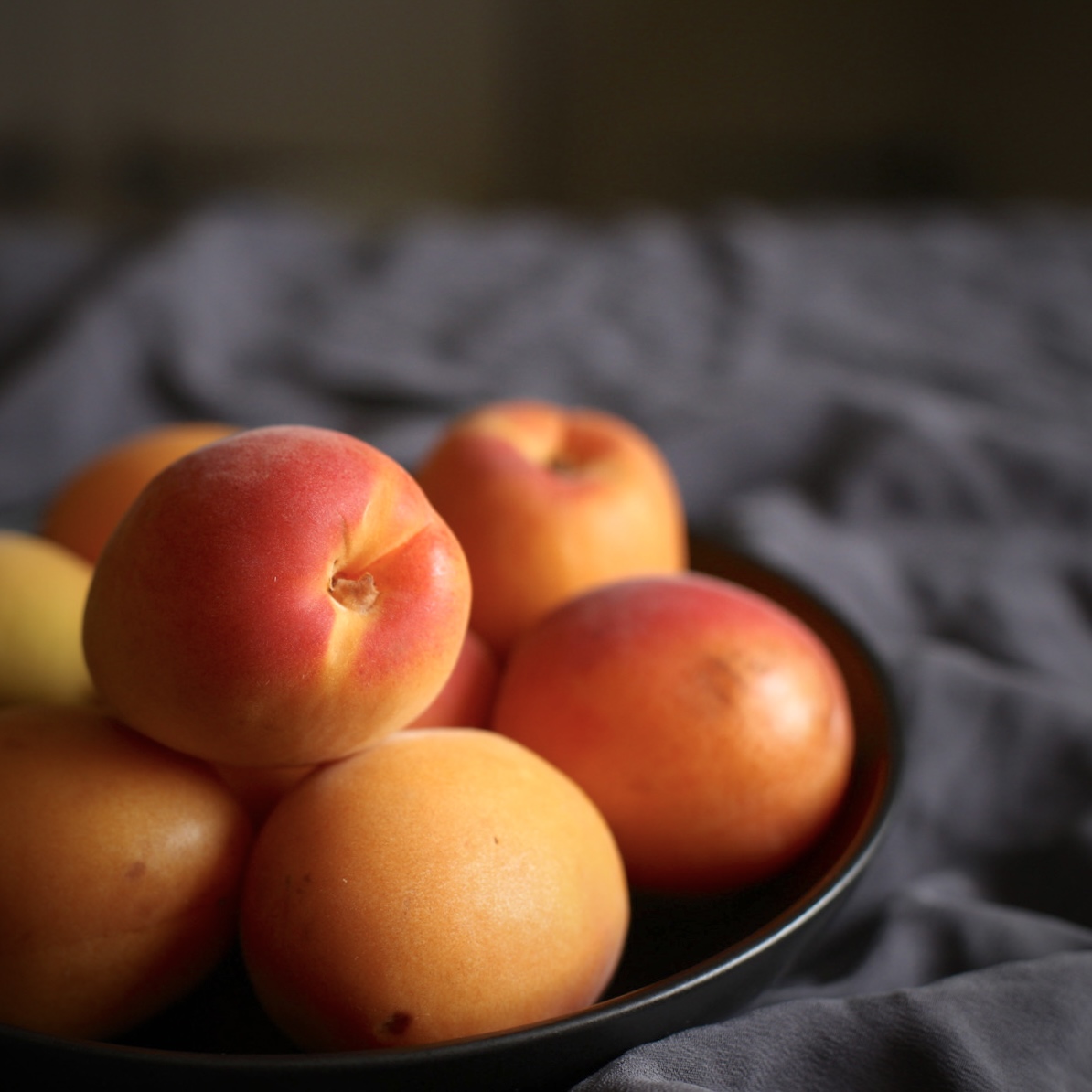 1/ prep oven and muffin tin
Switch the oven on to preheat, and prep the muffin tray with paper or silicone muffin cases.
If you only have a cupcake tray, please remember that cupcakes are slightly smaller than muffins. So you'll likely have a little batter leftover, and they won't take quite as long to bake.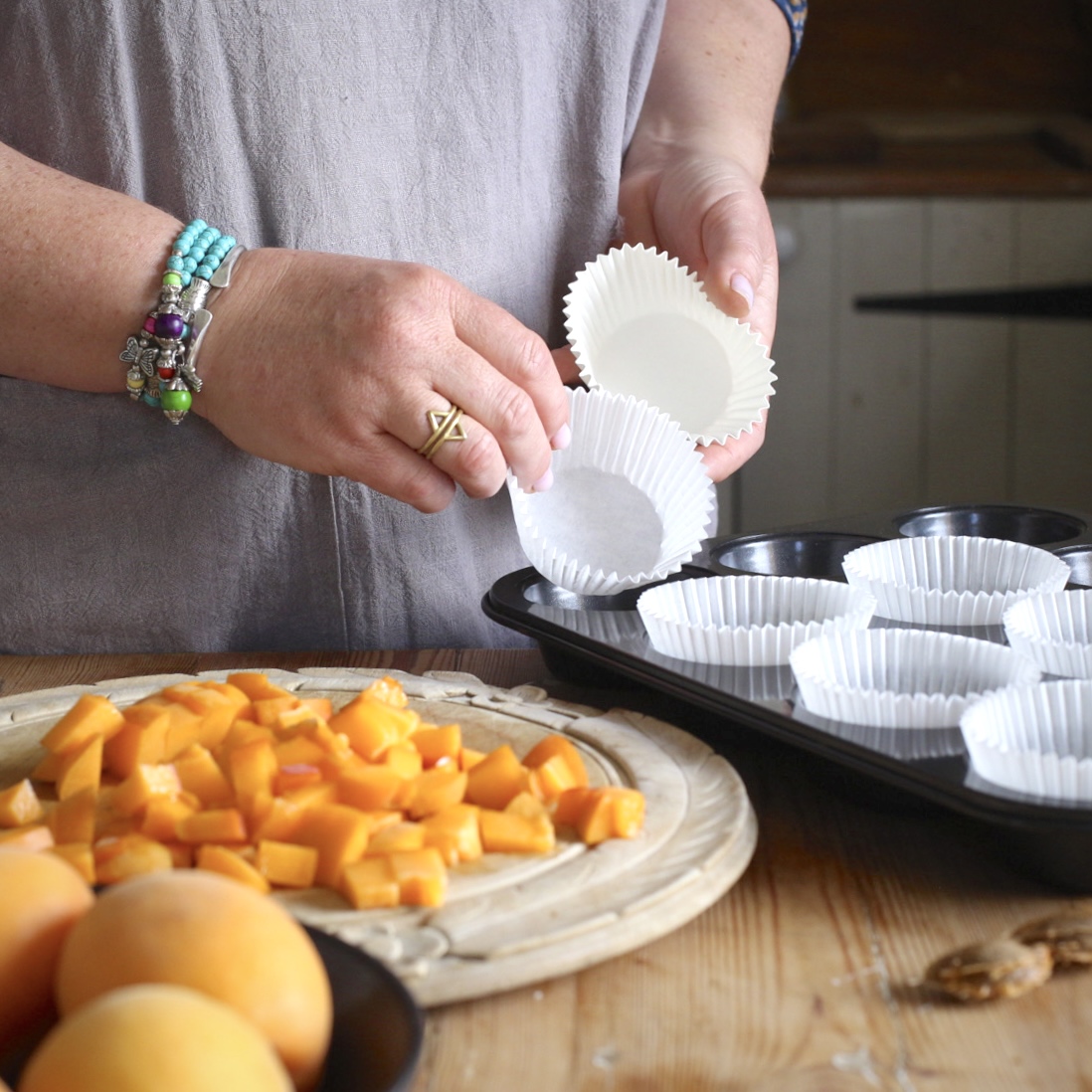 2/ mix the dry ingredients
Using a sieve over a large mixing bowl, measure out the flour, baking powder and bicarb.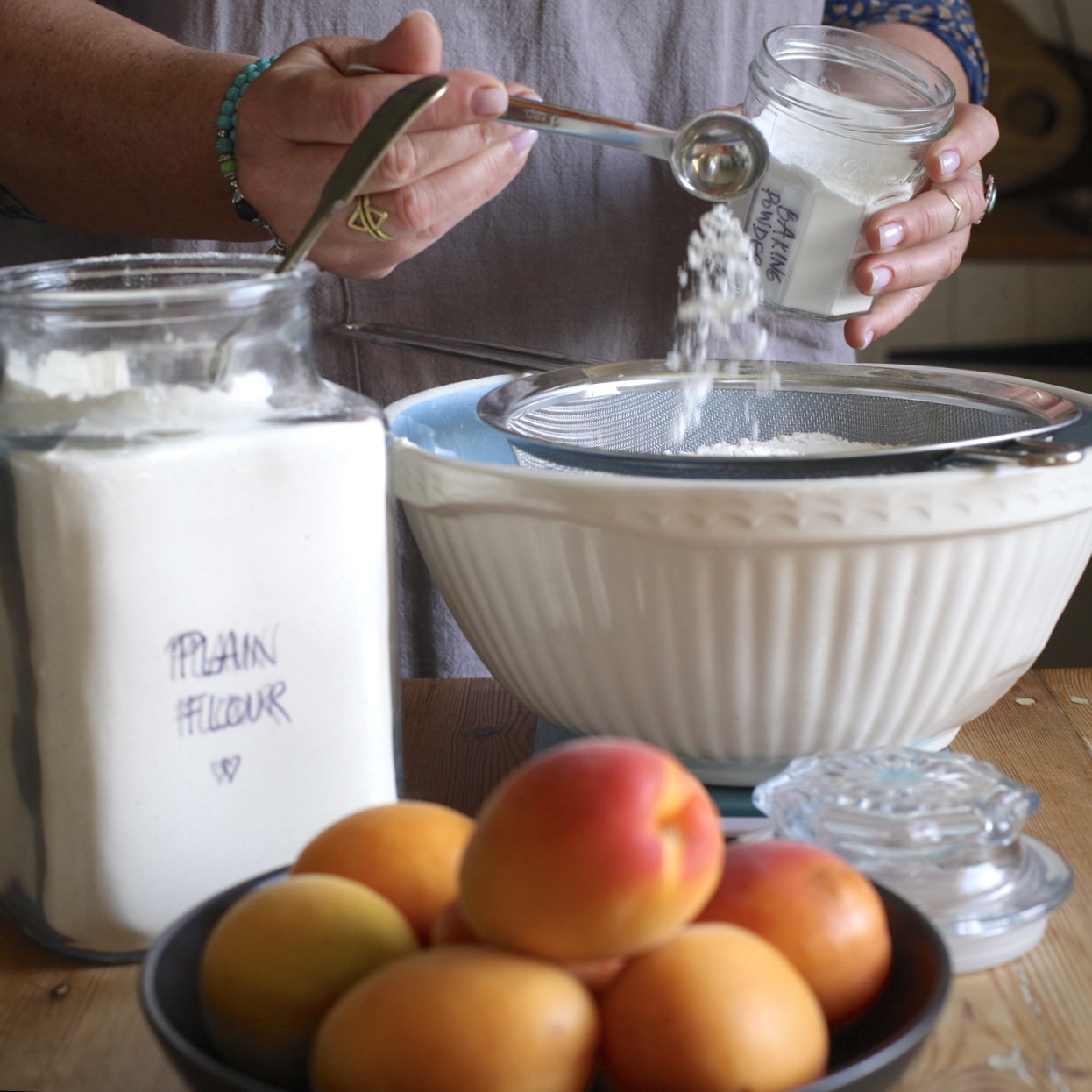 Sift this together into the bowl.
Sifting it will get rid of any lumps that can form in powdered ingredients.
If you don't have a sieve you just mash any visible lumps with a fork.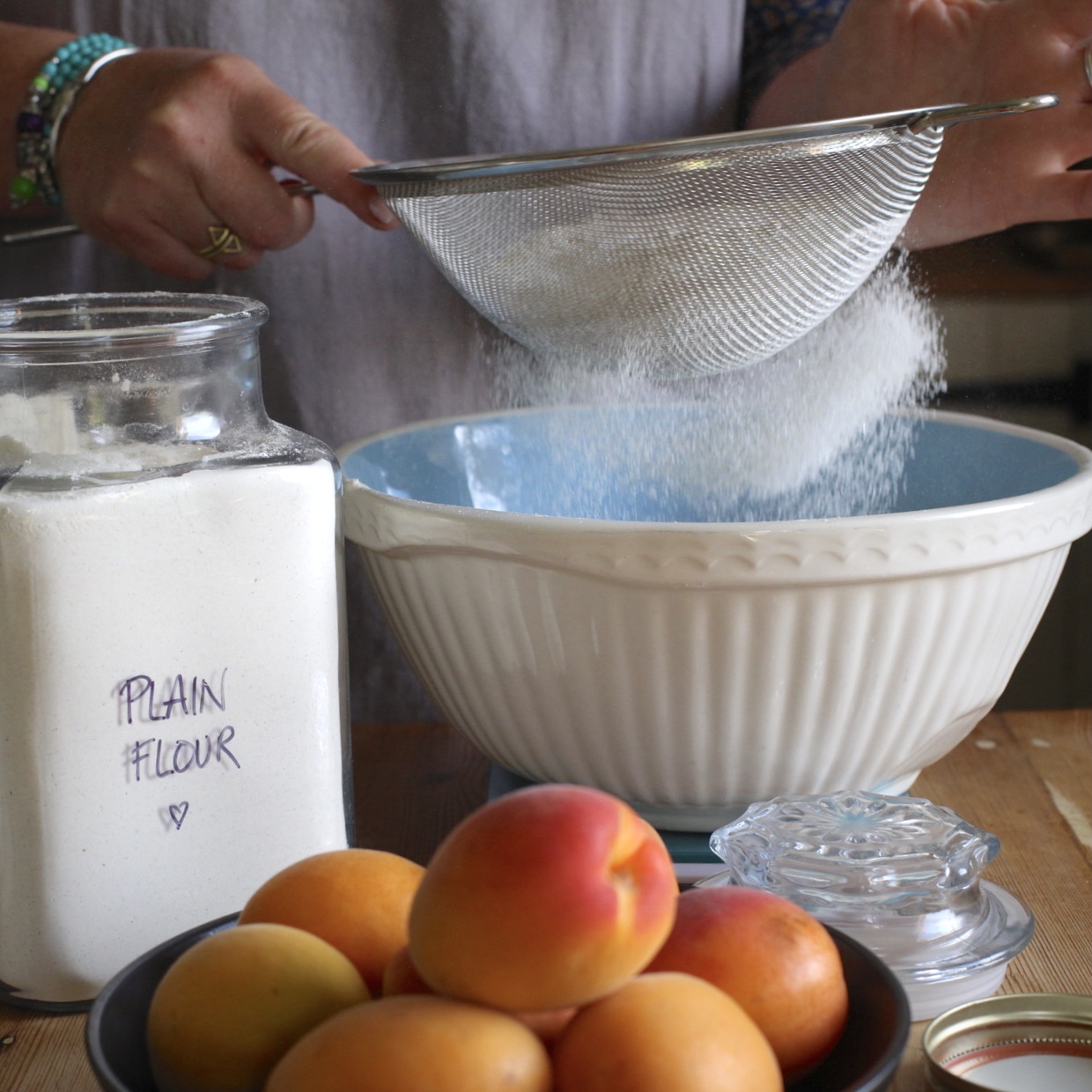 Add in the rest of the dry ingredients and stir together well.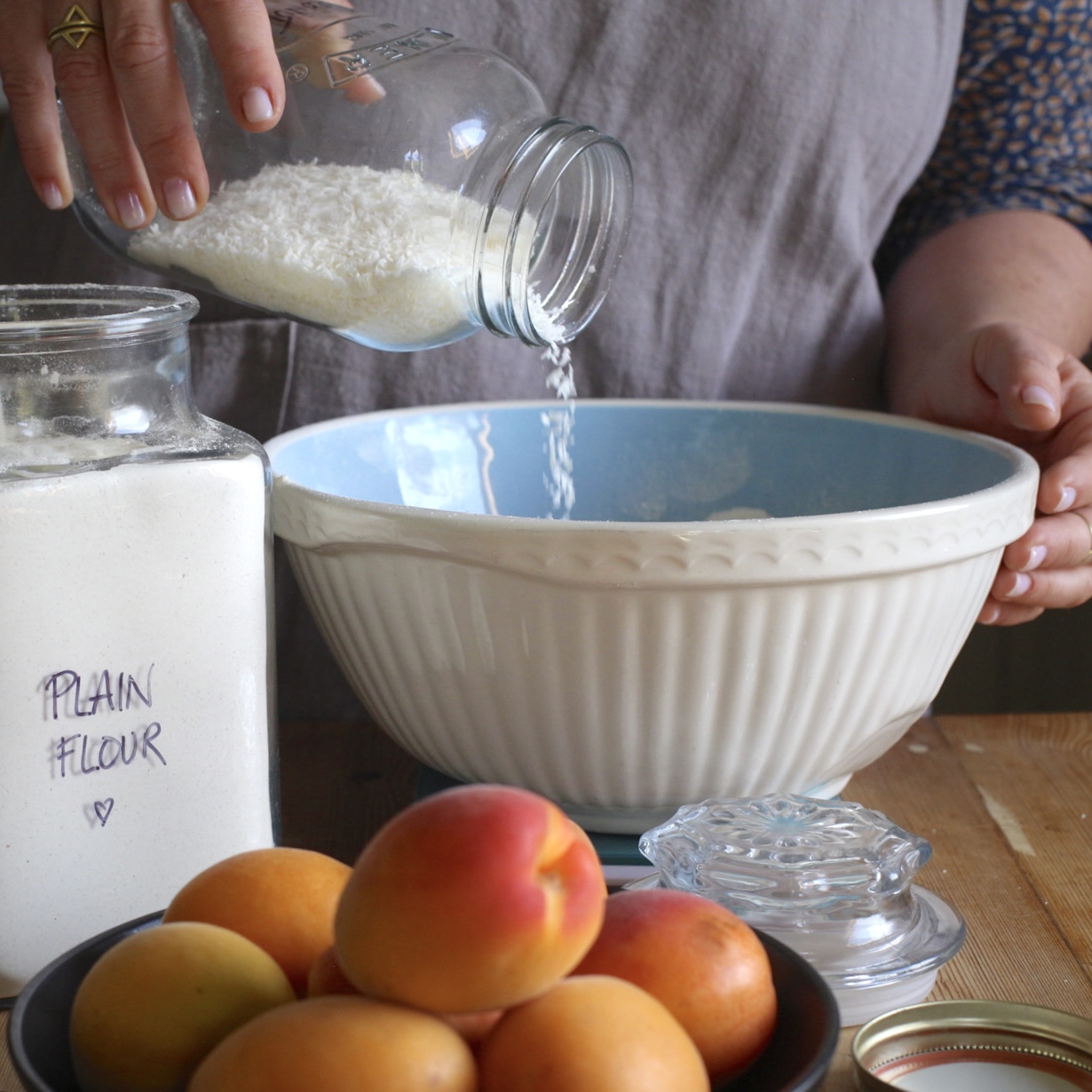 2/ mix the wet ingredients
I like to use a large glass jug for mixing these together, but I find the measurements on the jug too broad to rely on when baking.
So instead I use this little plastic measuring cup to measure out each wet ingredient. (This is an Amazon ffiliate link, thank you for supporting my blog by using this link!)
I then pour it into the larger jug to mix them together.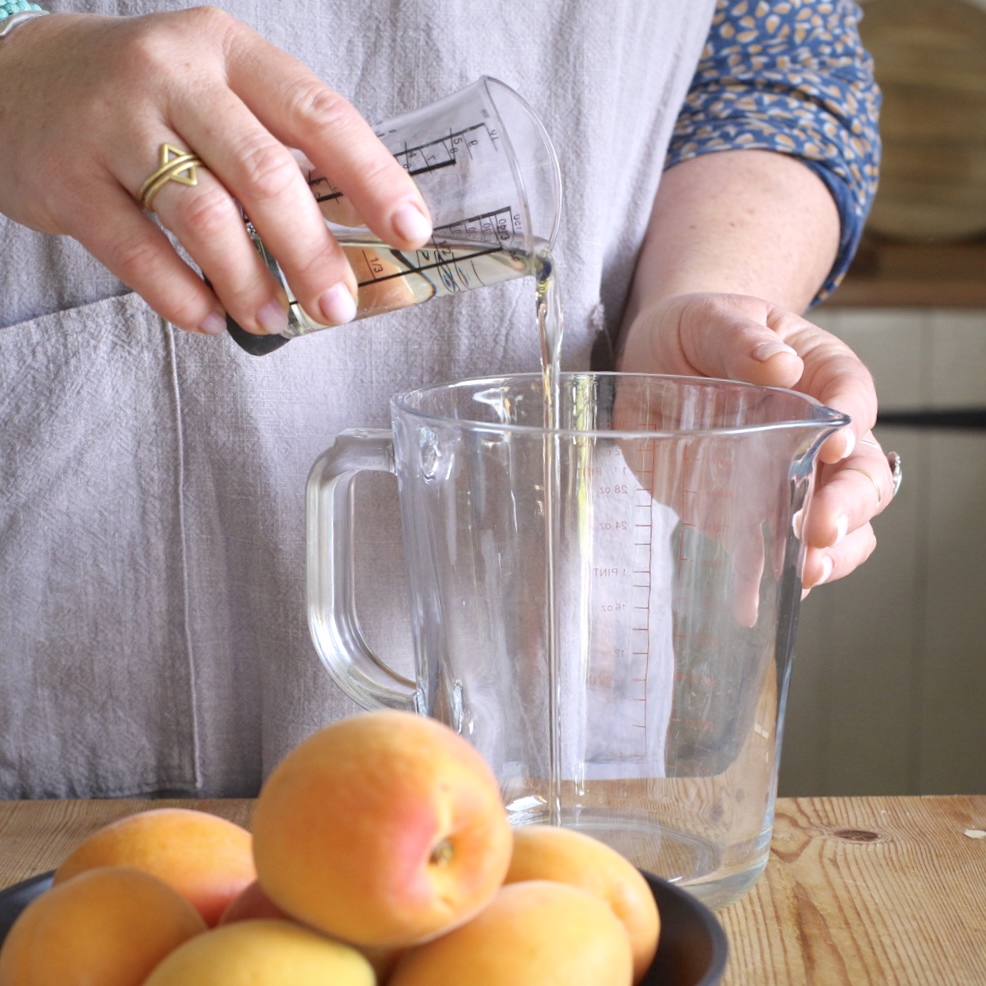 Add the oil and the milk to the jug, and then crack in the egg.
Beat the egg well until it's all combined.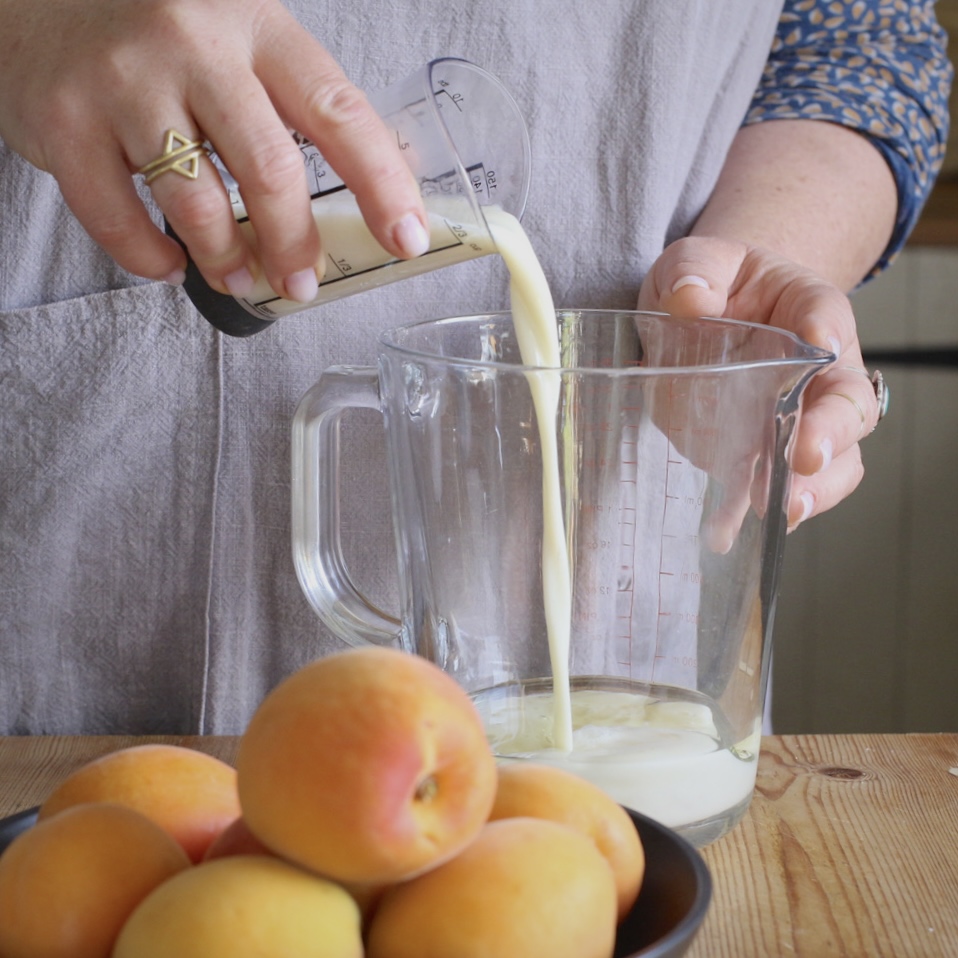 Next, mash the banana and add that to the jug too.
I didn't have any fresh bananas to hand, so instead used a frozen one that I keep on hand for smoothies.
Just peel, chop and mash.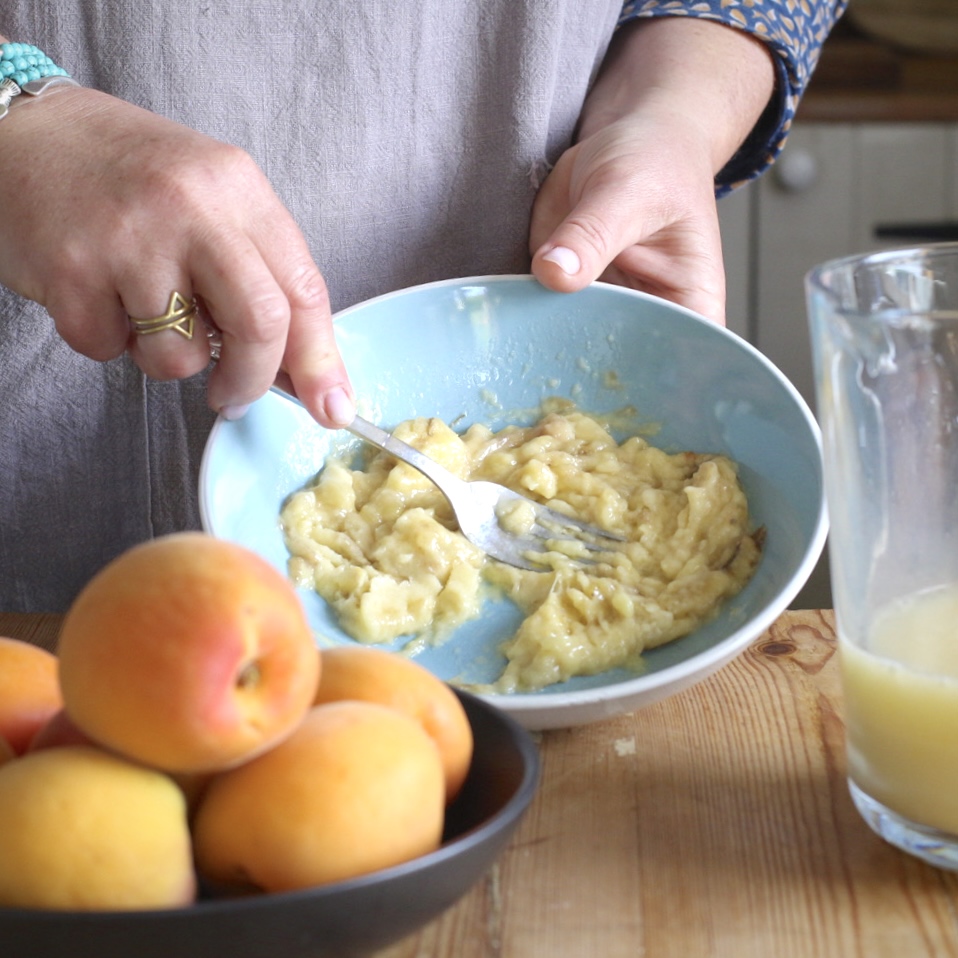 3/ chop the fresh apricots
Use a sharp knife to run around each apricot following the groove in the fruit.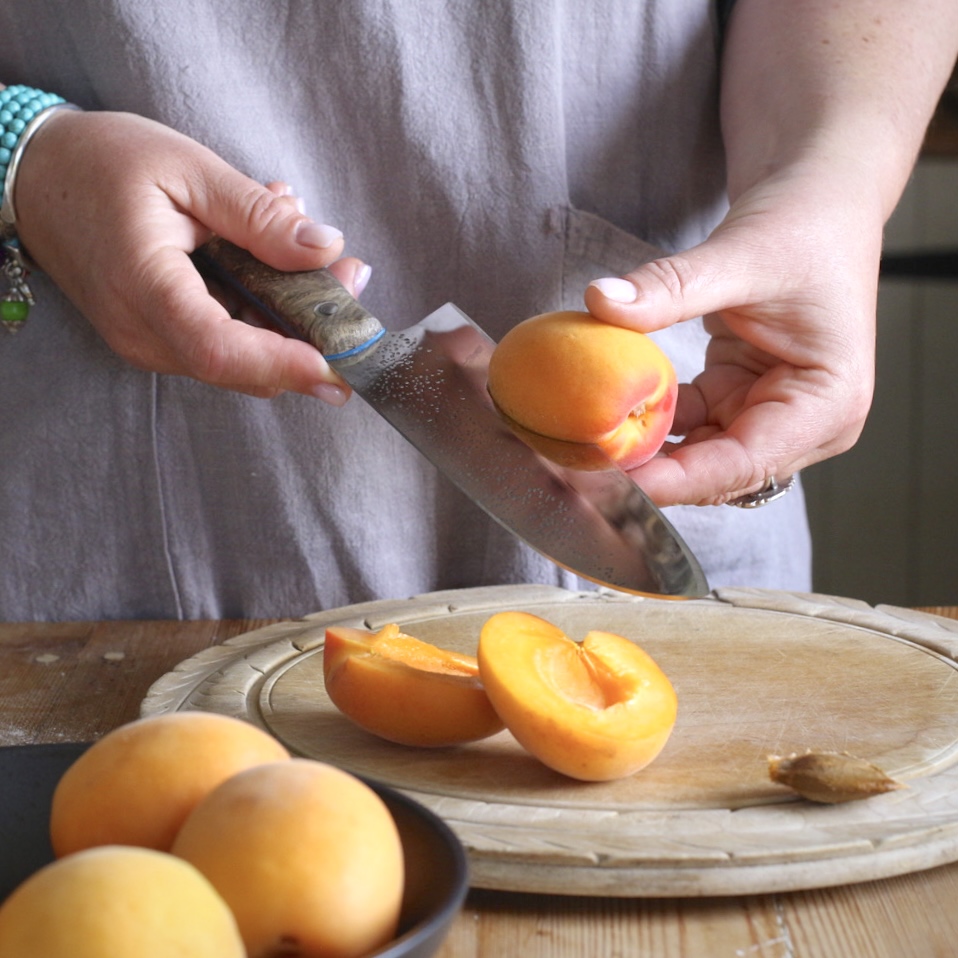 Holding each half of the apricot, gently twist open leaving you with two perfect halves, one of which will contain a stone.
Flick the stone out, and then chop the fruit into small pieces.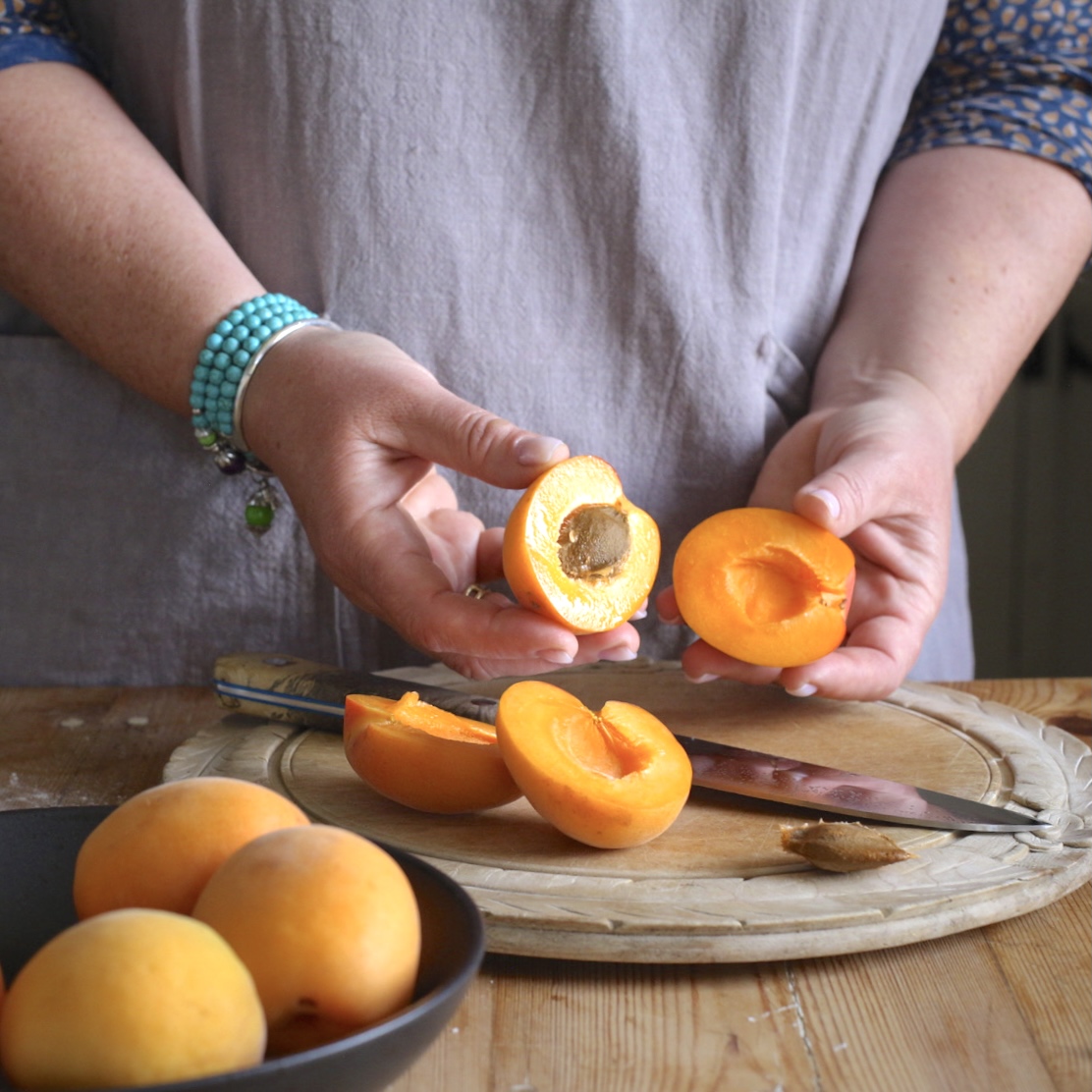 4/ mix wet Ingredients into the dry
When the oven is at temperature, pour the jug of wet ingredients into the bowl of dry.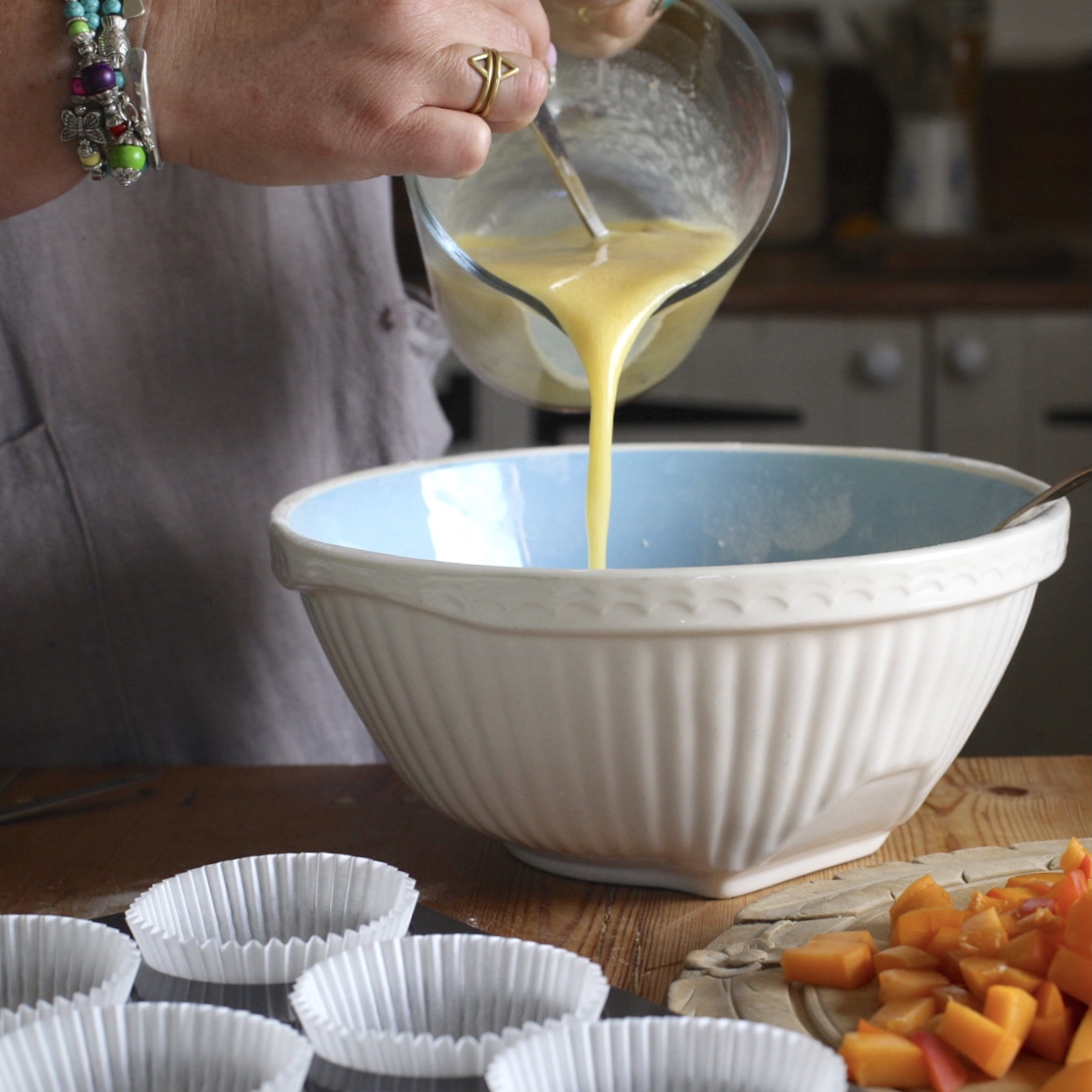 Add in the apricot pieces then fold everything together lightly but quickly, trying not to over mix.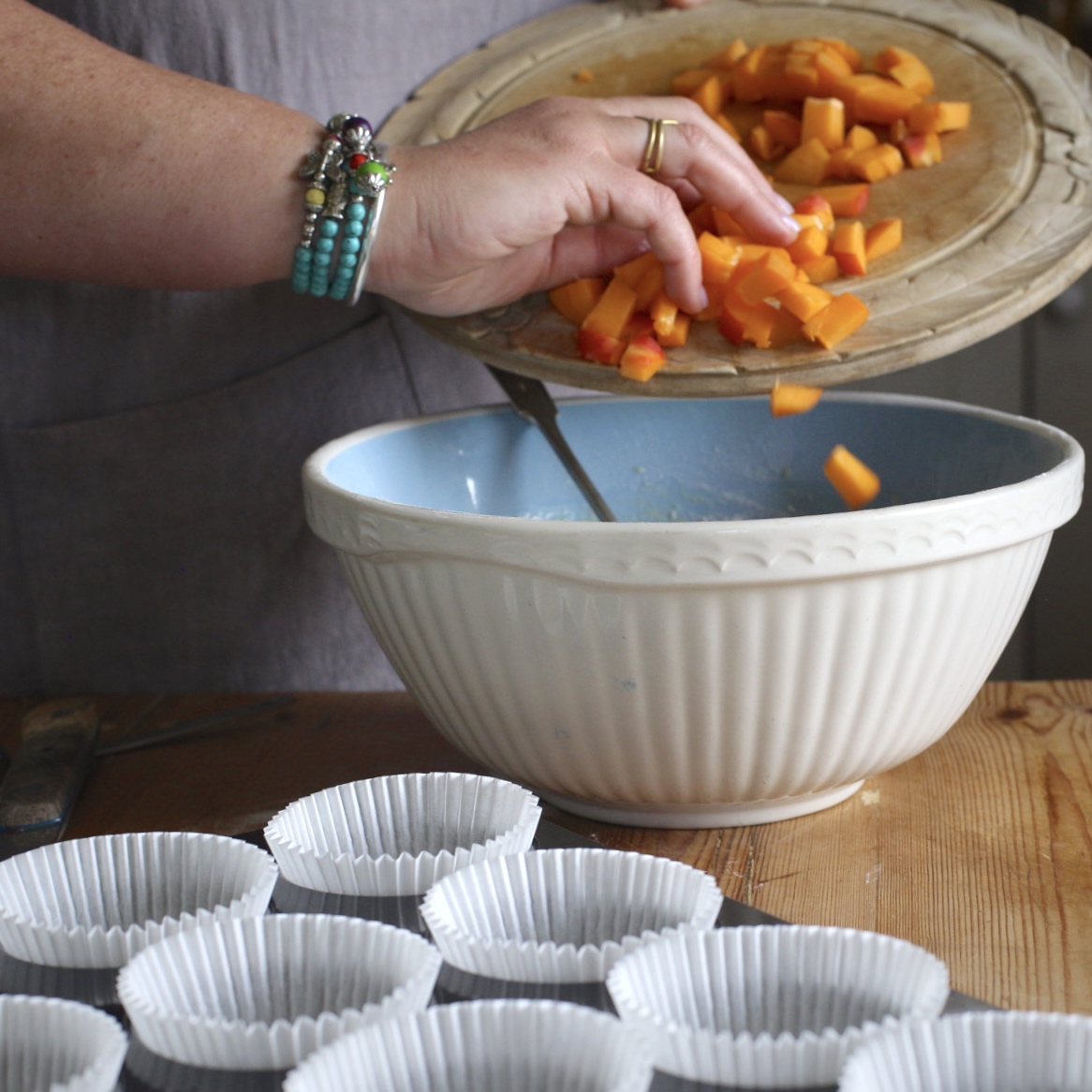 5/ fill your muffin tin and bake
As soon as there are no dry patches of batter left, use 2 spoons (I like to use 2 soup spoons) to scoop and scrape the batter into each muffin case.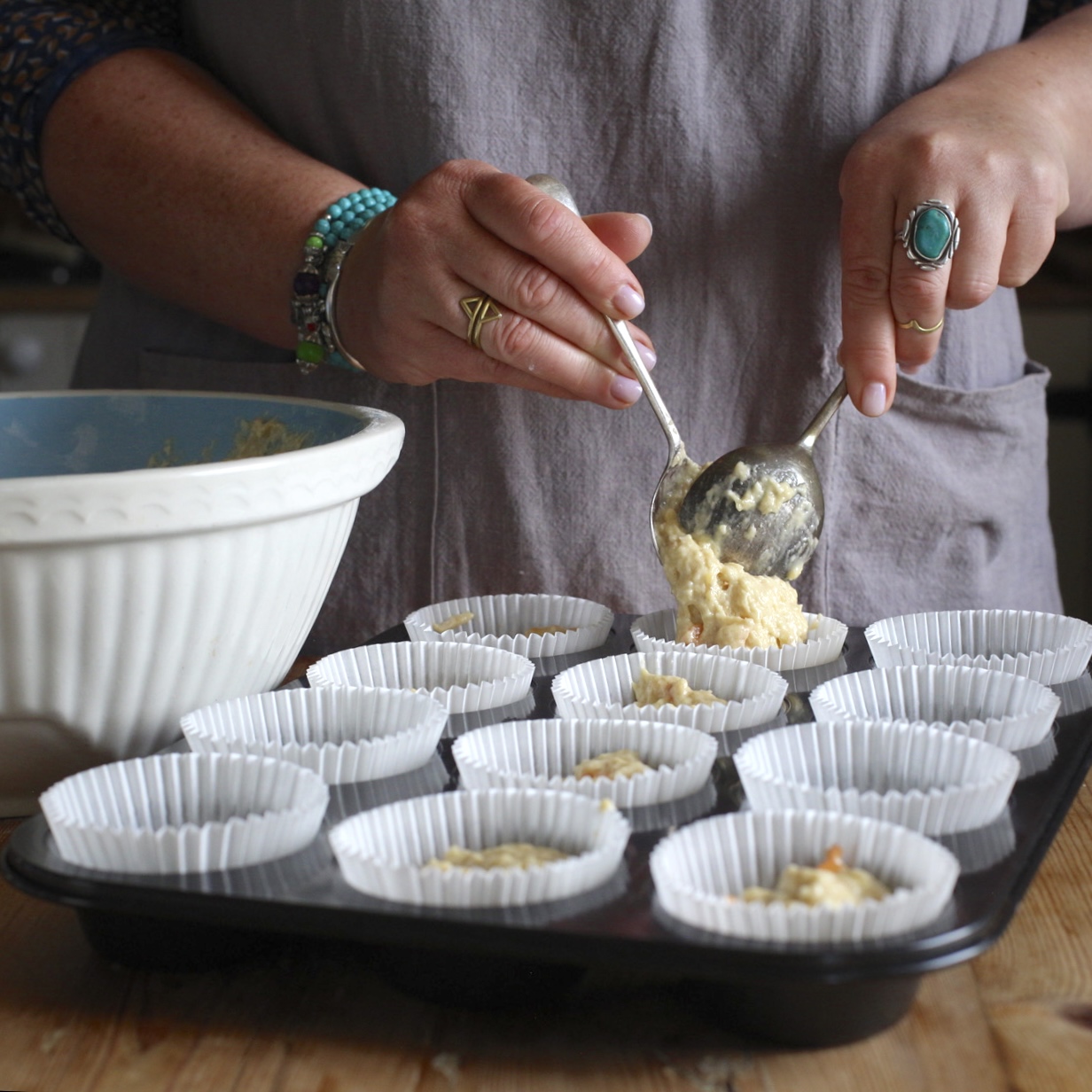 Place the tray into the preheated oven and let bake.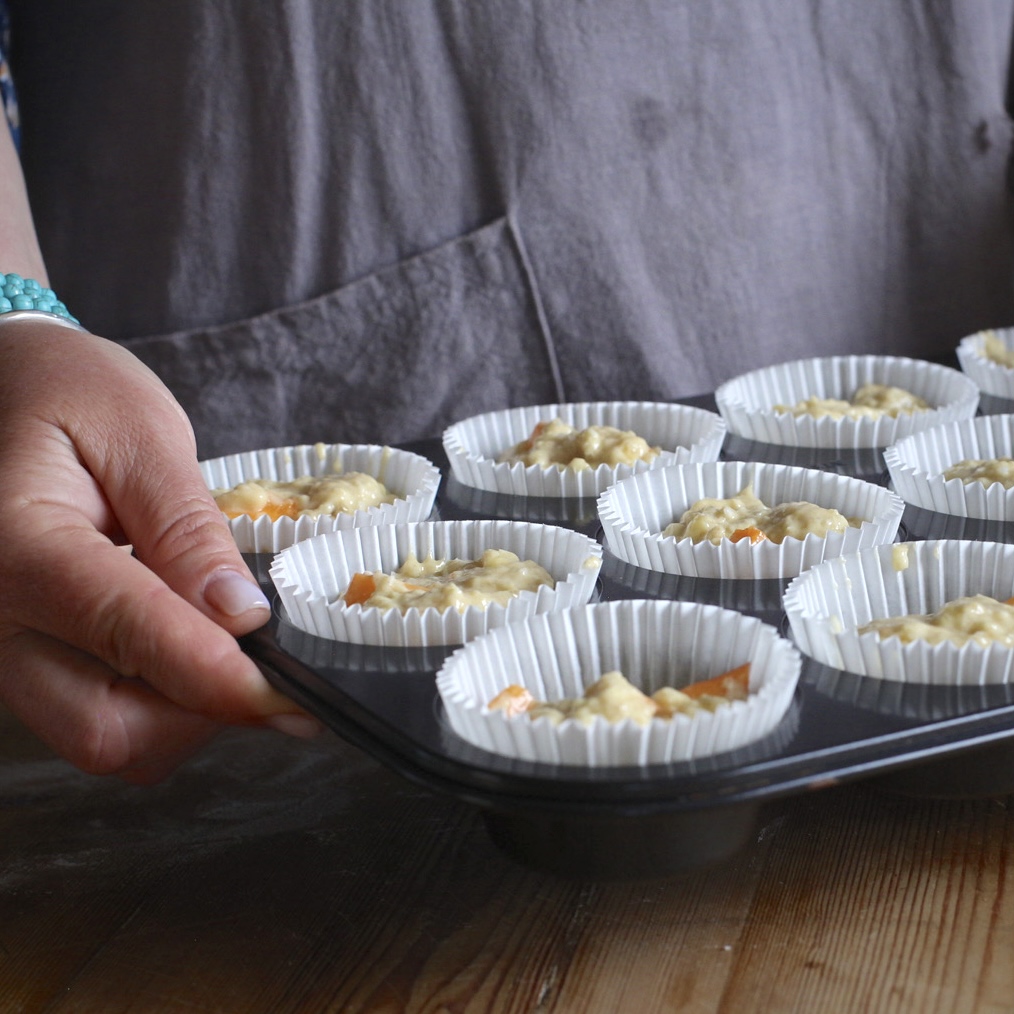 When the cooking time is up, remove the tray from the oven and gently press the top of a muffin with your finger. If the muffin bounces back up, they are ready!
If however your finger leaves a dent in the top of the muffin, return the tray to the oven for another few minutes to finish cooking.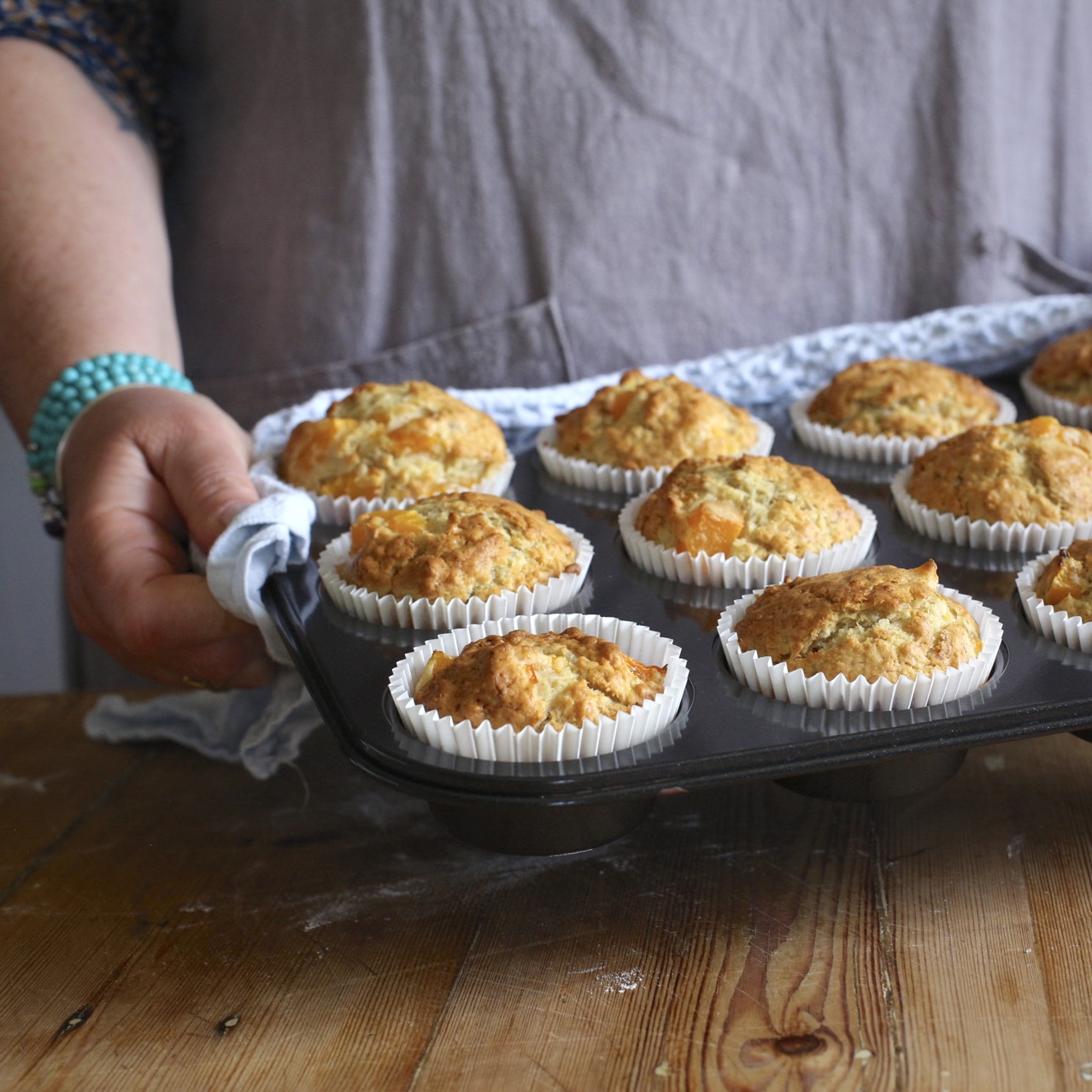 When cooked they'll have risen and be golden and smell utterly delicious!
Place them on a wire cooling rack to cool.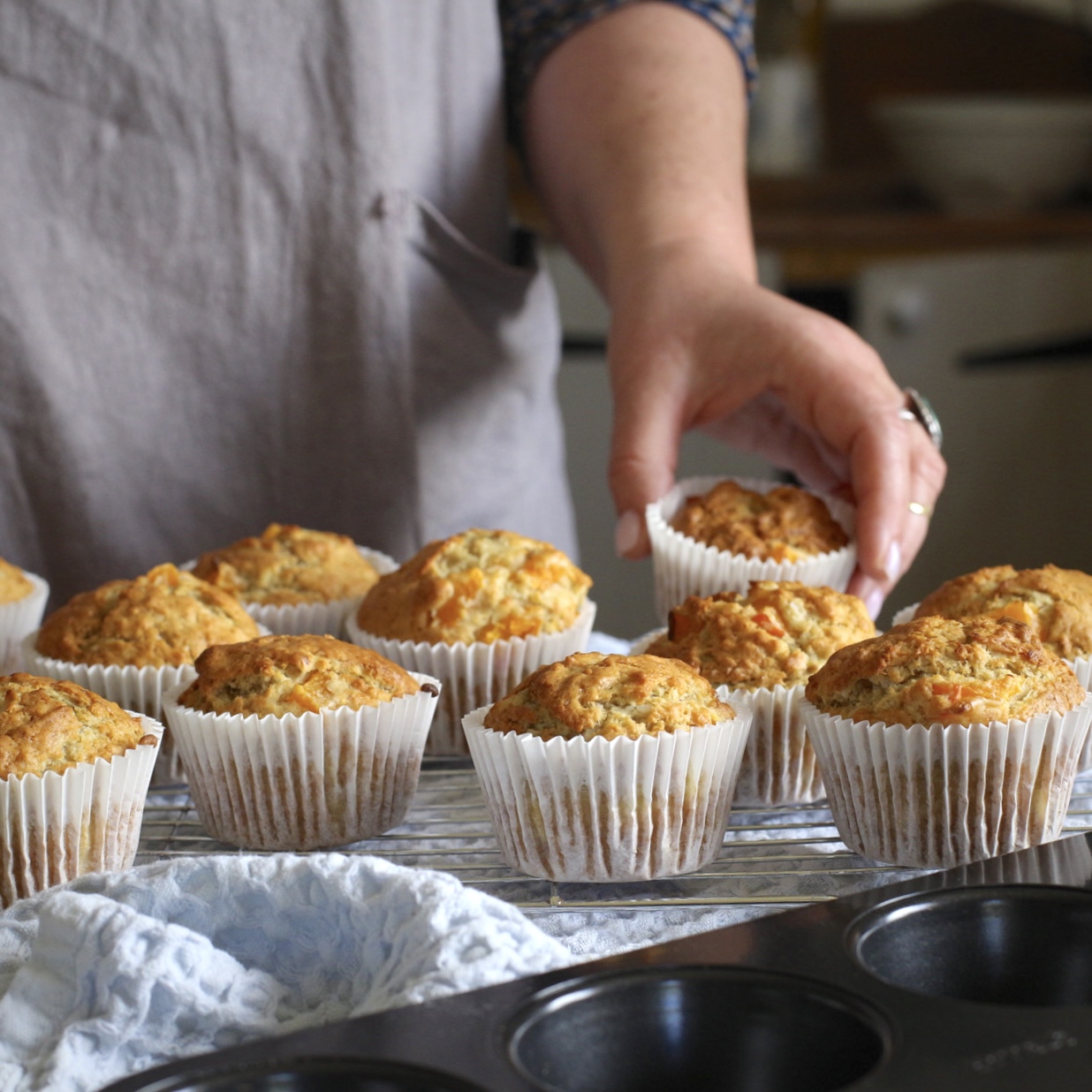 I highly recommend waiting until they're cool before trying one!
I know it's hard (and I rarely take my own advice on this point!) but in my opinion fruit muffins always taste better cold, than when hot and fresh from the oven.
It's totally counterintuitive, but try it yourself and let me know if you agree!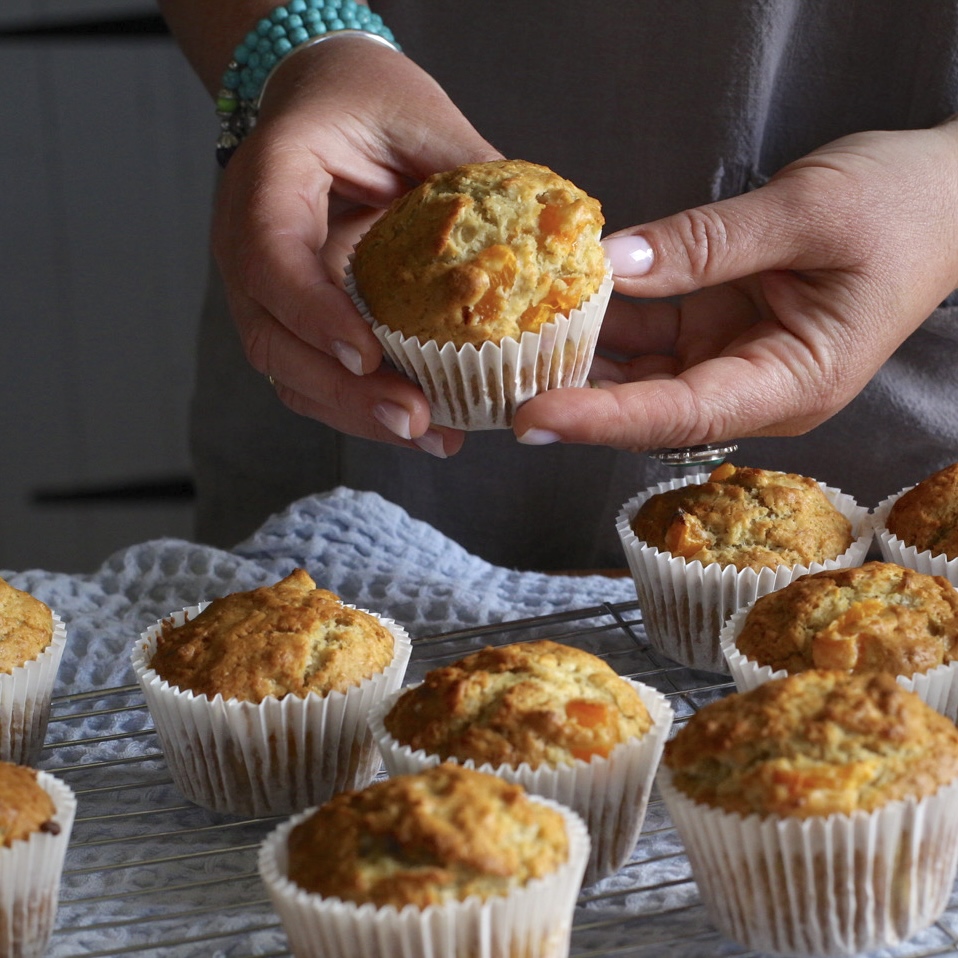 How to store coconut and fresh apricot muffins
Once cool you can keep your muffins in an airtight tin where they'll last for several days without drying out.
Can you freeze fresh fruit muffins?
Yes! Simply pop your cool muffins into a ziploc bag or Tupperware tub and place in the freezer.
They'll last for several months this way.
To defrost, take your muffin out and store it at room temperature for a couple of hours. Otherwise you can defrost in a microwave on the defrost setting. Zap in 10 second bursts until it's defrosted right the way through.
Another option, if you're making up a packed lunch, is to place the frozen muffin into the lunch box along with the other items in the morning. By lunch time the muffin will have slowly defrosted, and kept everything else nice and cool along the way!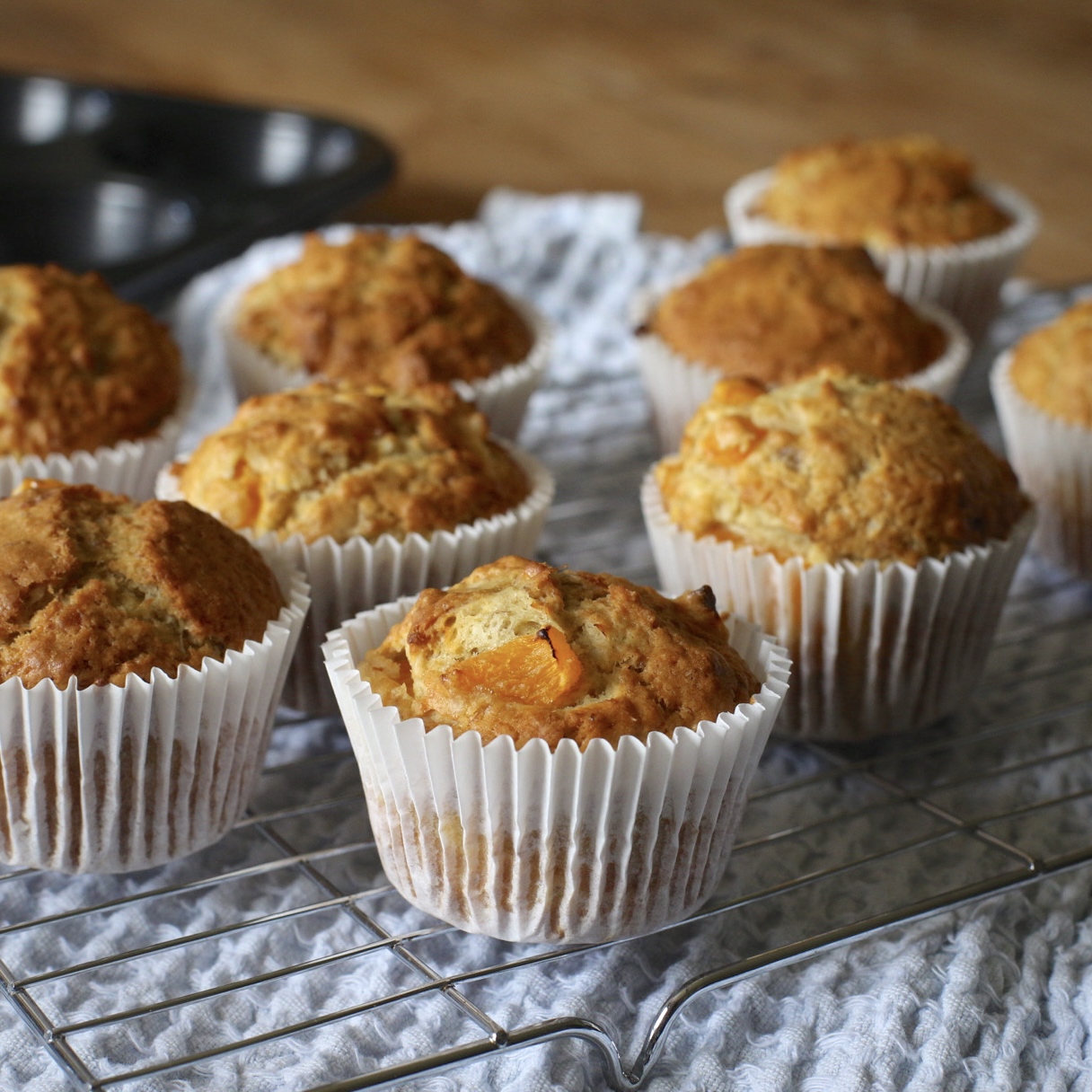 I hope you love this recipe as much as we do!
As always, please feel free to tag me in any pics you share of this or any of my recipes online! You can find me pretty much everywhere as @hedgecomber :)
Janie x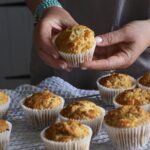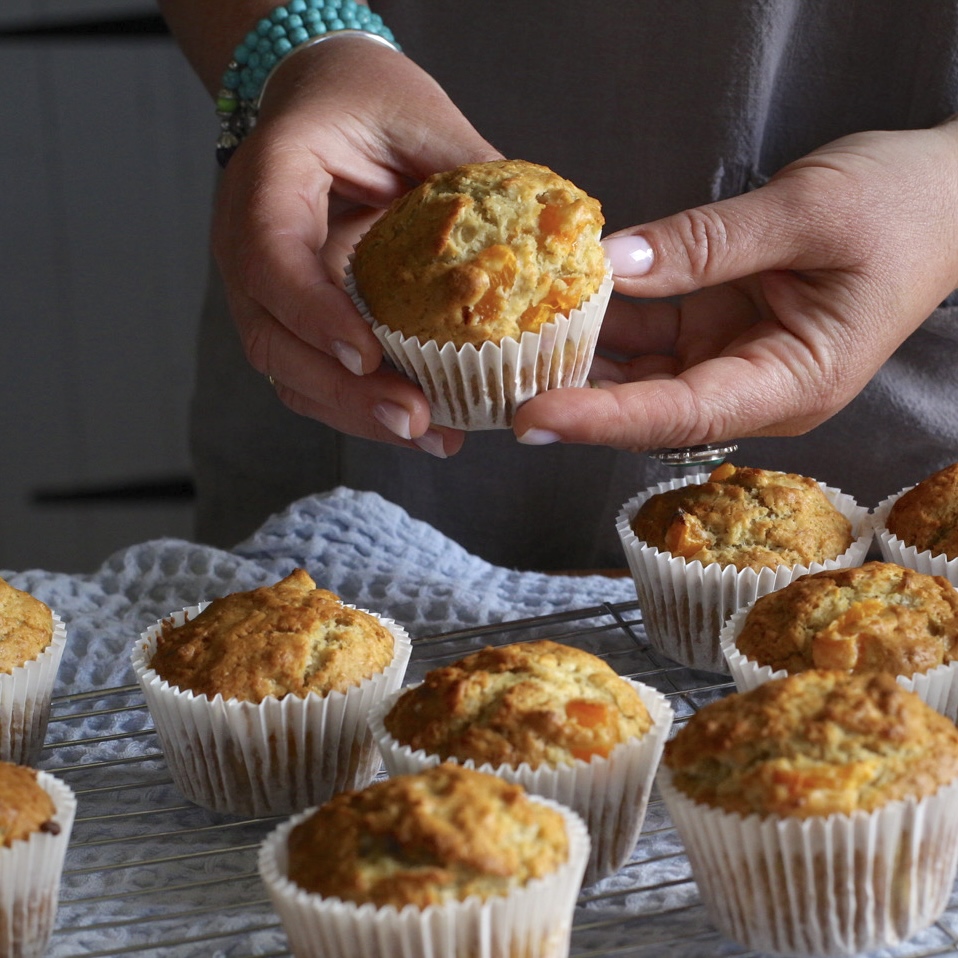 Coconut and Fresh Apricot Muffins
Keyword:
coconut muffins, fresh fruit muffins
Ingredients
dry ingredients
280

g

plain flour

2

tsp

baking powder

1/2

tsp

bicarbonate of soda

- aka baking soda

1/2

tsp

salt

75

g

sugar

50

g

dessicated coconut

- unsweetened
wet ingredients
90

ml

sunflower oil

150

ml

milk

- I used oat milk, but any milk is fine

1

egg

1

ripe banana

175

g

apricots
Instructions
Preheat the oven to 190C (375F).

Line a muffin tray with either paper or silicone muffin cases.
dry ingredients
Place a sieve over a large mixing bowl.

Add in the flour, baking powder and bicarb. Sieve together into the bowl.

Remove the sieve and add the sugar and coconut to the bowl, mixing well.
wet ingredients
Measure out the oil and milk and add to a jug.

Crack in the egg, and use a fork to beat it well into the oil and milk until it's well combined.

Mash the banana with the back of a fork and tip this into the 'wet' jug too. Mix once again.

Finally, chop the apricot into small pieces.
mix wet into dry
Pour the contents from the jug into the mixing bowl.

Add in the apricots too, and gently fold everything together.

Avoid over mixing, and as soon as 95% of the dry ingredients have been absorbed, you can move on to the next step…

Use two spoons (I like to use two soup spoons), to scoop up a dollop of muffin batter and then scrape it out into the muffin case. Repeat until all the batter is used up and each muffin looks relatively uniform in size.
bake
Place the muffin tin into the oven and set the timer for 20 minutes.

When the time is up, remove the tin from the oven and gently press the top of a muffin with your finger. (Be careful, it'll obviously be hot!)

If the muffin springs back from your finger press, they are ready.

However if the spot stays dented, place the tray back in the oven for a few more minutes to continue baking.
cool
Remove the muffins from the tin and place onto a wire cooling rack.

Allow to cool to room temperature, before placing into a airtight tub and sealing shut. They'll stay moist and delicious for 3 to 4 days.
to freeze
If you wish to freeze the muffins, allow to cool fully before placing into a ziploc bag and popping into the freezer.

When you want to eat one, simply defrost in the microwave (zap in 10 seconds bursts of the defrost setting until thawed), or leave at room temperature for a couple of hours.
Nutrition Facts
Coconut and Fresh Apricot Muffins
Amount Per Serving
Calories 227
Calories from Fat 99
% Daily Value*
Fat 11g17%
Cholesterol 15mg5%
Sodium 156mg7%
Potassium 212mg6%
Carbohydrates 30g10%
Protein 4g8%
Vitamin A 328IU7%
Vitamin C 2mg2%
Calcium 54mg5%
Iron 1mg6%
* Percent Daily Values are based on a 2000 calorie diet.