This chocolate Marquise recipe is pure decadence. Rich, creamy and so delicious. Your friends will be begging you for the recipe before they've finished their plate!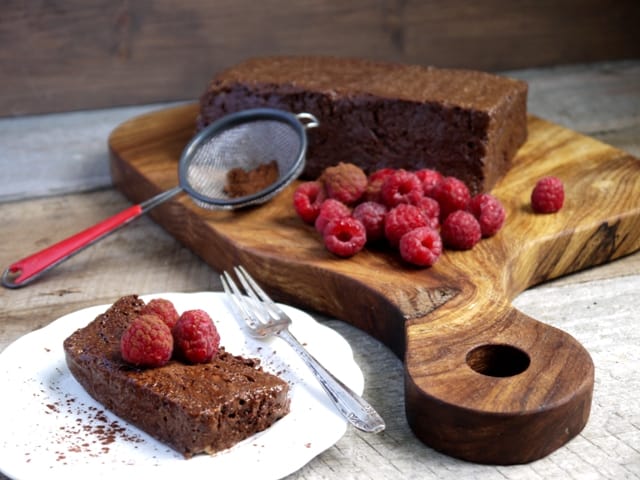 Every year during secondary school, I went on a French exchange with the school. Our town was twinned with a small coastal town in North West France named Quiberon.
One year I was paired with a girl whose parents owned a hotel in the town. It was a really fun trip and as the family all worked in the hotel I got to eat dinner in the restaurant every night. Lucky me huh?!
One night I ordered a dessert that blew my socks off, and I ordered the same thing every single night after that. It was a rectangular slice of chocolate moussey/cakeiness that I still remember to this day. It was called a Chocolate Marquise.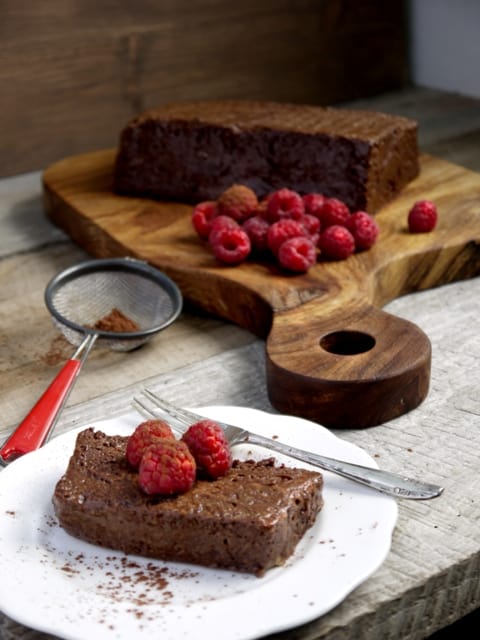 Chocolate Marquise
I can still picture the way the marquise was plated, how many dots of cream were added to the plate and the light dusting of cocoa powder over the whole thing. It was the most grown up pudding I'd ever had, and it made quite an impression on me.
I'd never been able to find a recipe for it, especially as I didn't know how to spell the name, but a couple of year ago I found it in a copy of Olive Food Magazine. I tore out the recipe and stashed it away, only to be found last week. Better late than never right?
This chocolate marquise recipe tastes exactly as I remember. It is perfect, a chocolate lovers dream and not overly sweet. Give it a go next time you need a very special pud, and please let me know what you think.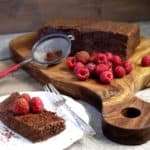 Chocolate Marquise Recipe
Keyword:
chocolate Marquise
Ingredients
400

g

70% dark chocolate

200

g

unsalted butter

60

g

caster sugar

1

teaspoon

vanilla extract

6

eggs

separated
Instructions
Line a 1kg loaf tin with cling film.

Gently melt the chocolate and butter in a bain marie or a pot over a pan of simmering water.

Stir in the sugar and vanilla extract and mix until everything is melted and dissolved.

Whisk in the eggs yolks, one by one, until smooth.

In a clean bowl, whisk the egg whites to stiff peaks.

Mix a little egg white into the chocolate to loosen it, then carefully fold in the rest retaining as much air as possible.

Pour into the loaf tin, cover tightly with clingfilm and freeze for at least 8 hours or overnight.

Take out of the freezer 1 - 2 hours before you want to serve and it'll soften into the most delectable dessert ever.
Nutrition Facts
Chocolate Marquise Recipe
Amount Per Serving
Calories 555
Calories from Fat 396
% Daily Value*
Fat 44g68%
Cholesterol 178mg59%
Sodium 59mg3%
Potassium 409mg12%
Carbohydrates 30g10%
Protein 8g16%
Vitamin A 820IU16%
Calcium 61mg6%
Iron 6.5mg36%
* Percent Daily Values are based on a 2000 calorie diet.