Last night was sooo cold here, I actually contemplated putting the heating on (it's OK, I refrained!) Instead, I made some doubly warming Chilli Hot Chocolate!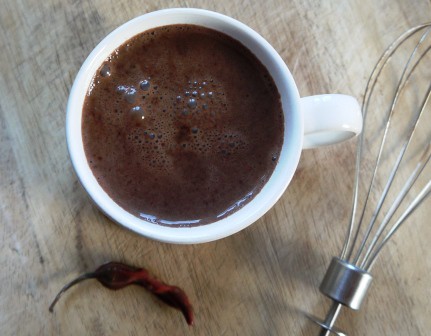 The red chilli's shown here are killer little hot things I picked from the poly tunnel yesterday. Because of their crazy heat factor, I only pierced them with a needle several times to let the flavour out. If they were a mild chilli, I'd slice one open and drop it in the milk, seeds & all.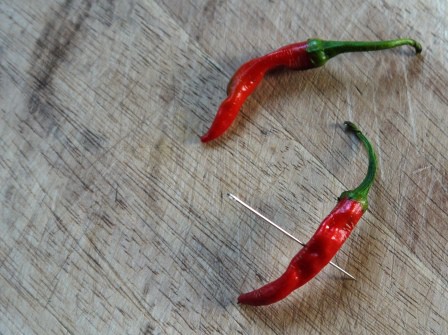 Measure out how many cups of milk you'll need into a pan with the pierced or sliced chilli (I used soya milk but use whatever milk floats your chilli).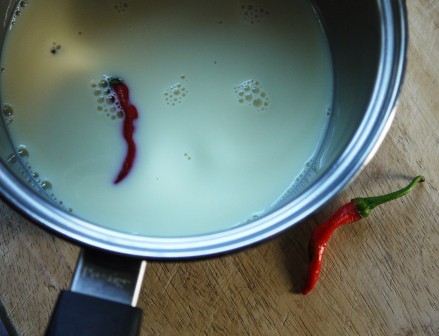 Heat it up, stirring to prevent the milk catching, then whisk in a tablespoon of cocoa powder per person. You could also melt a few good quality squares of dark chocolate in a bain marie, and whisk that in if you don't have cocoa powder.
When hot (in more ways then one!) strain into mugs, add honey or sugar, and keep winter at arms length for just a little bit longer :)