Camp Bestival is a fun festival that takes place at the end of July in Dorset. It's the sister festival to Bestival which is held on the Isle of Wight in September.
It's a tremendously family friendly venue that'll keep the serious foodies among us well fed for days!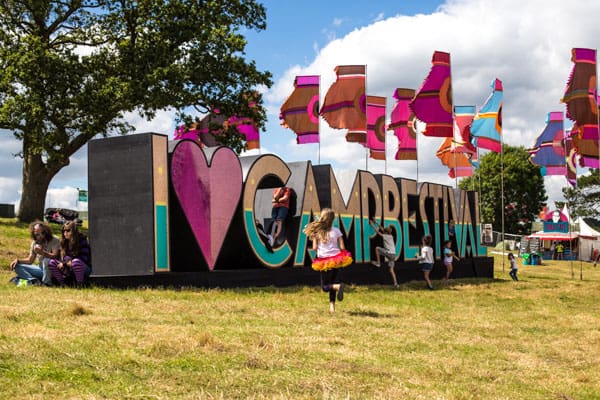 Eeesh, did we have fun!
Five days of playing in a field, in a heatwave, with a fab group of folk and a tremendous musical line up with Bob Geldof, Buzzcocks and George the Poet as my top three acts of the weekend.
Camp Bestival is an uber family friendly festival in the stunning grounds of Lulworth Castle on the south coast of Dorset.
There is also a strong foodie element which, for those that don't want to live off burgers and kebabs whilst living the festival life, makes things a lot more enjoyable!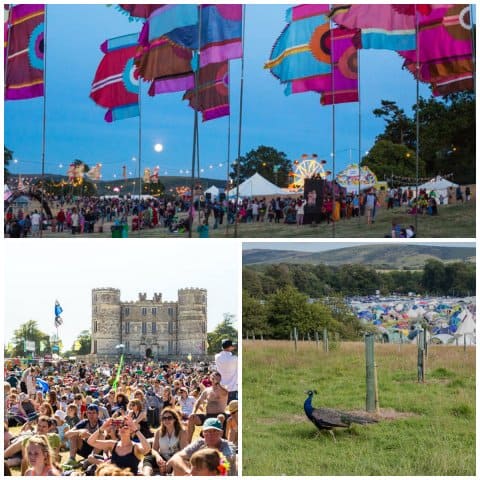 Jonny & I took along his two teenagers, Kieren & Eleanor, and as it was their first proper festival we were relieved that it felt so safe.
Once they found their bearings were happy to let them wander off and do their thing.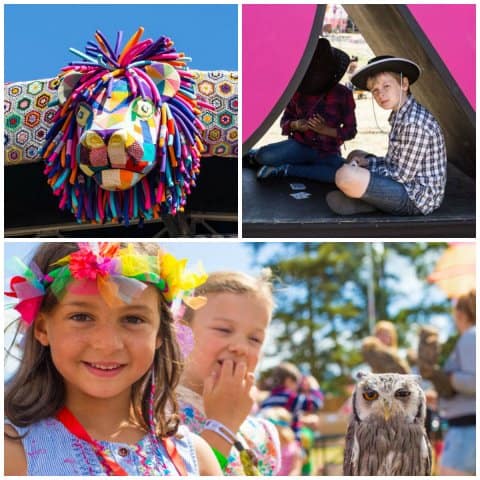 It's worth bearing in mind that the site is pretty hilly so aim to get there on the Thursday to bag a pitch that won't have you constantly rolling out of bed.
We did see some tents set up on some crazy steep bits, and if the weather was as good as it was this year then great.
But if it's a bit soggier then you really don't want to wake up in the middle of the night with your face plastered up against the sides of a wet tent!
The upside of those hills is that after five days of toing & froing, your thighs will feel like nutcrackers!
Camp Bestival for Foodies
First up, let's get it out there that I am one of them.
I have intolerances that bore me half to death, let alone anyone that hangs out with me.
And finding food that was on my safe list was tricky before the main foodie section opened on Friday morning.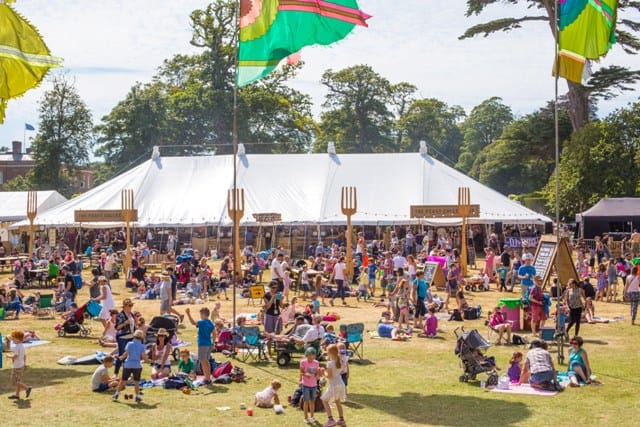 Come Friday morning however, the Kids Garden field opened, which concealed a gigantic marquee named the Feast Collective.
Inside were a myriad of top foodie vendors including the Dorset based, Asian inspired Dorshi. I first met these guys at a food bloggers conference in London, where they were serving their take on sushi using locally produced ingredients.
The range of traders and international flavours was mind boggling, with dishes from Ghana, Japan, Italy as well as a few dedicated to promoting the best that the South West has to offer.
Running the length of the Feast Collective marquee were long communal tables which were great at invoking conversation with like minded strangers over lunch.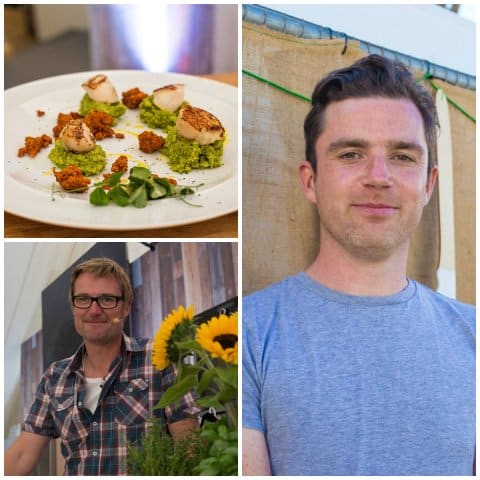 There was something for everyone in the Feast Collective and with the Hotpoint Festival Kitchen right next door I managed to sneak in some geeky foodie time too.
Among the chefs on the demo stage were Gill Meller and Steve Lamb both from River Cottage which of course is only a stone's throw from Lulworth Castle.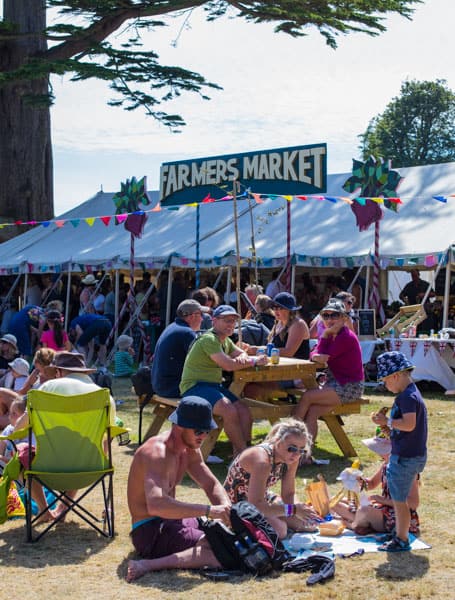 However, my absolute favourite thing about the food at Camp Bestival was the Farmers Market.
Real food, locally produced at prices that didn't make your eyes water.
My favourites were Dorset Shellfish where you could grab a pint of salad topped with fresh prawns, crab or lobster (YUM!).
And another quick mention for Oxford's Bakery. The loaf of Dorset Blue Vinney bread that Jonny scoffed for lunch one day (sans butter or filling) looked utterly divine!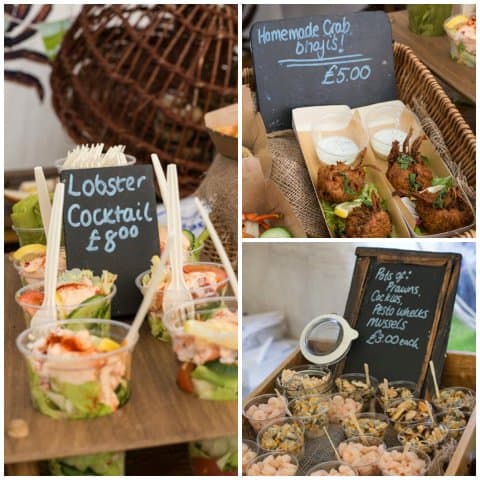 In other news, when it came to feeding my caffeine monkey, every single place I asked offered a dairy free milk, and Mr Tea's was my absolute favourite.
Their coffee was superb and whenever there was a lull in our schedule I could be found in there propping up a soya latte.
The Green Brownie served a cracking dairy free/vegan brownie.
Goodness Gracious veggie & vegan venue sold fantasic falafels and veggie burgers.
And the Smoky Tentacles Shisha tent was a haven when the sun got a little overwhelming and was the perfect place to kick back, chill and watch the colourful festival world go by.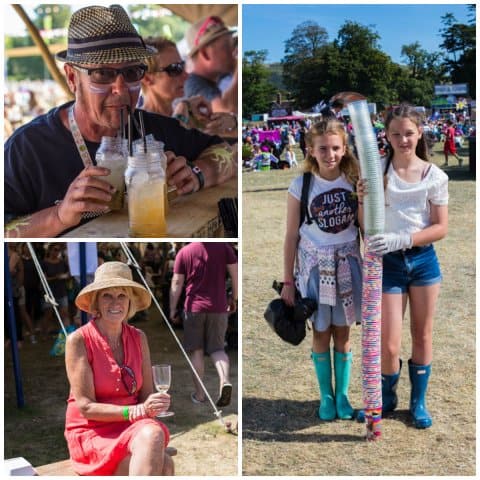 All in all it was a superb weekend and I really look forward to doing it all again next year!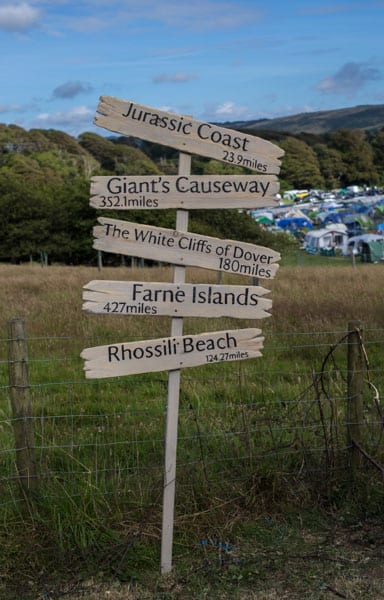 Huge thanks to Camp Bestival for inviting us to come and review the festival. We all had a fab time and as always, all views are my own.