Our experiment in breeding rabbits this year is off to a flying start. Millie got pregnant on her first visit with Hector. Thirty-ish days later seven bald, blind little bunnies were born.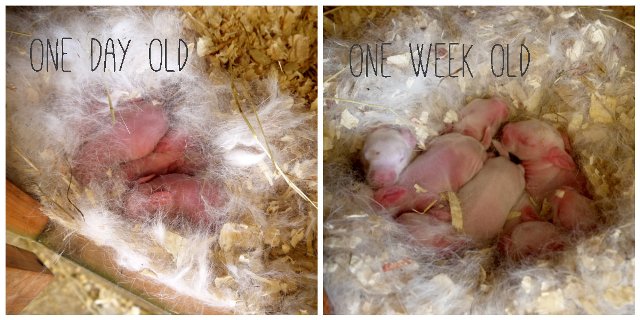 They are two weeks old today. Gone is the pink & naked stage & now we are in full on cute territory.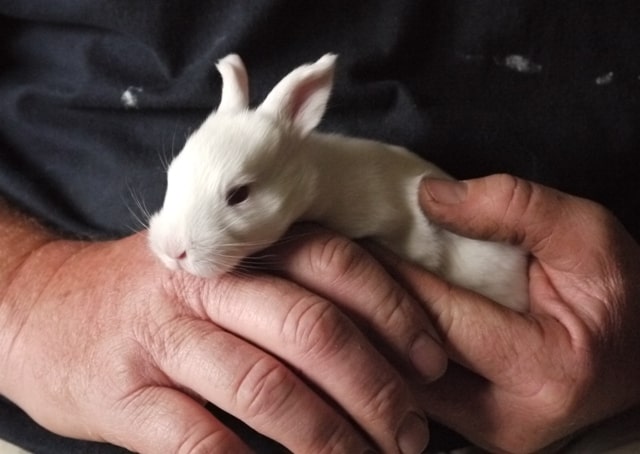 They love getting rubbed on their bellies and behind their ears and although they still seem to be sleeping most of the day, they have started exploring the hutch.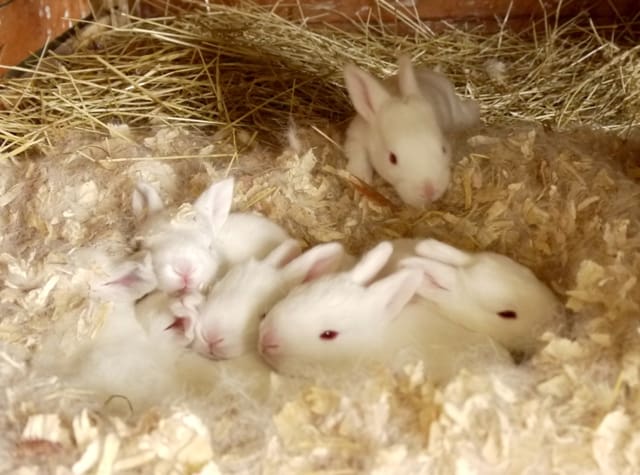 They are the easiest baby critters I've raised so far. All I needed to do was give her lots of hay and bedding when she started showing signs of nesting and she does everything else.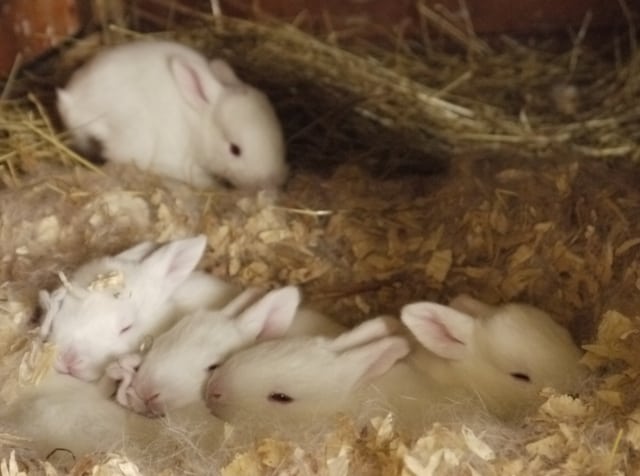 All that's left for me to do is give them cuddles every day. Officially the best job EVER!