If you're ever in need of a grain/gluten/wheat/dairy free breakfast, give this one a go. Admittedly you'll need to get over breakfast time being a carb fest, but it tastes great and all that protein does set you up well for the day.
As an added bonus, you'll get 2 portions of your 5 a day in before even leaving the house!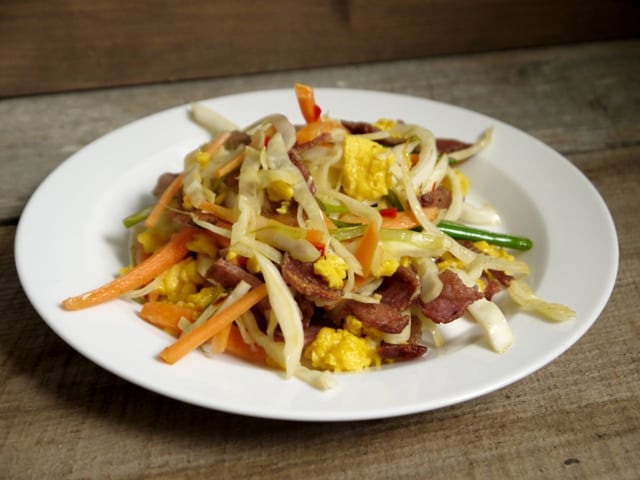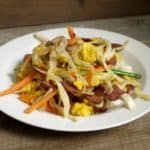 Breakfast Stir Fry
Ingredients
A large handful of shredded veggies. I used carrots

white cabbage, spring onions & chilli pepper but get creative!

A little oil

butter or bacon grease

2

rashers bacon

1

egg
Instructions
Chop the bacon up in to little pieces and fry until cooked just how you like it. Add in the veggies and stir fry for a few minutes.

Crack in the egg and whisk it up with a spoon or fork thereby scrambing it around the bacon & veggies.

Dish it up whilst there is still a little bit of wet showing on the egg. The residual heat from the other ingredients will finish it cooking without making the egg dry.