This BBQ Pork Tenderloin recipe is so simple, but so delicious. Smoky, and lightly caramelised on the outside, whilst sweet and juicy on the inside. It's what every BBQ is hoping for this summer!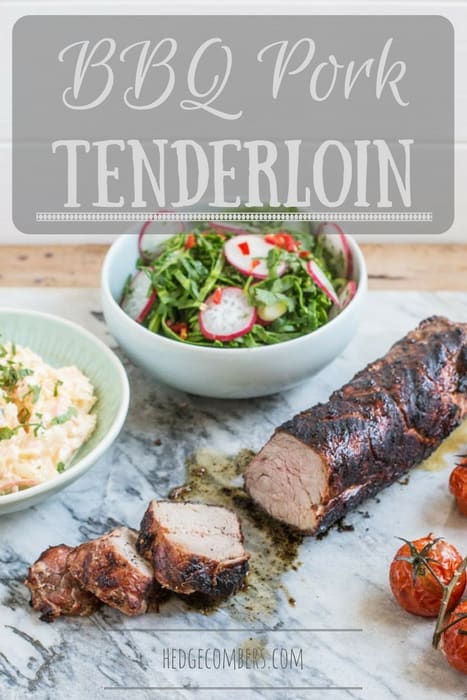 So hopefully we're on the final run to summer now. After a long mostly soggy, sometimes snowy winter, I think we all deserve some serious sunshine right about now. In anticipation of the heatwave ahead (yep, that's wishful thinking at it's best!), we fired up the BBQ this past weekend.
If you've never cooked a pork tenderloin before, it's a great cut of meat. I'm not sure why but I'm always surprised by how cheap it is. Perhaps it's not very fashionable because it certainly is a delicious cut to work with.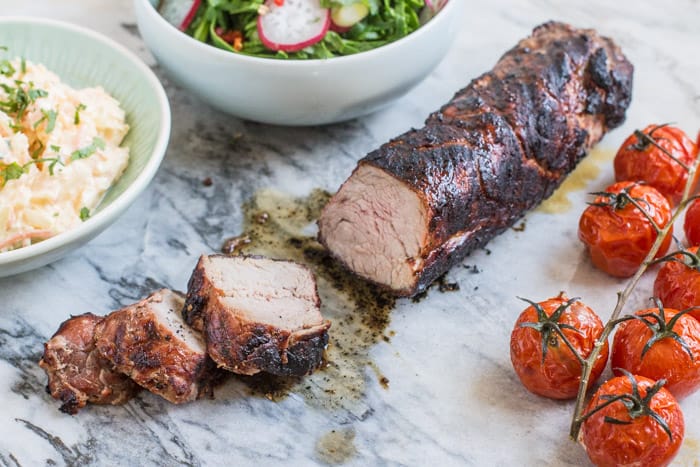 You can obviously coat your BBQ pork tenderloin in any rubs, flavours, or herbs that you like. However I wanted the flavour of the meat to shine through so chose to keep my seasonings really light and simple.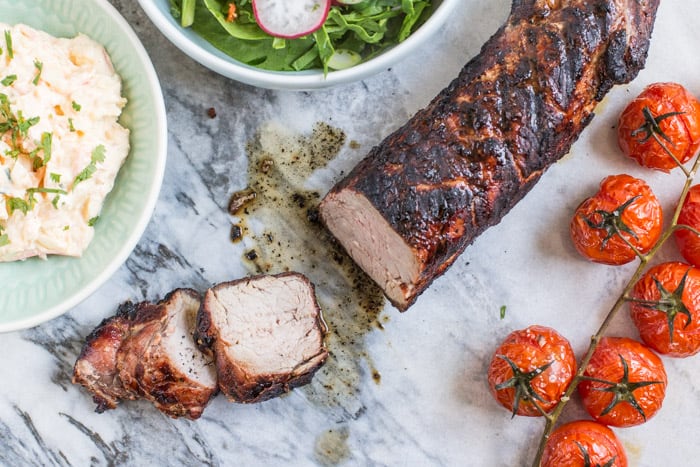 BBQ's & Food Safety
As always with pork, it's essential that you get the internal temperature of the meat to safe levels. The easiest way to do this this is with a digital thermometer.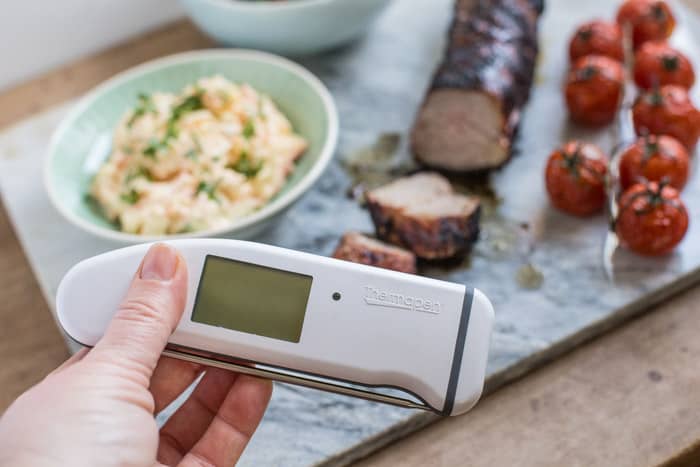 I'm lucky enough to own a Thermapen, and find myself reaching for it a lot in BBQ season. It's so easy to use with an LCD display that flips round accordingly how you are holding it. And as it's really fast to take a reading, just 3 seconds in fact, you'll find it easy to use over the BBQ.

The probe part is pretty flexible too, allowing you to hold it at all sorts of funny angles to get that perfect, central reading whilst avoiding singeing yourself in the process. Oh, and it's British made. I particularly like that last point :)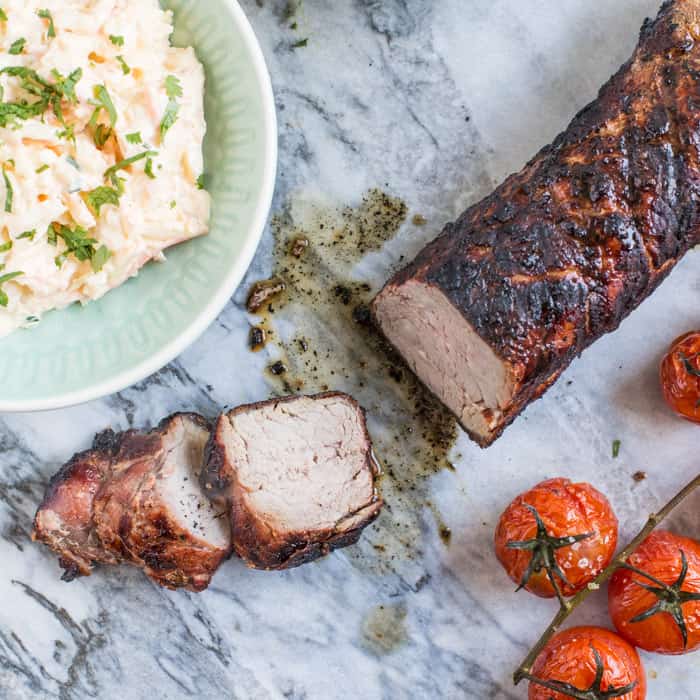 BBQ Pork Tenderloin
And so, onto the BBQ Pork Tenderloin recipe. As always if you give this one a go, then please tag me in any images you share on social media. I always love to see where my recipes are getting made in the world :)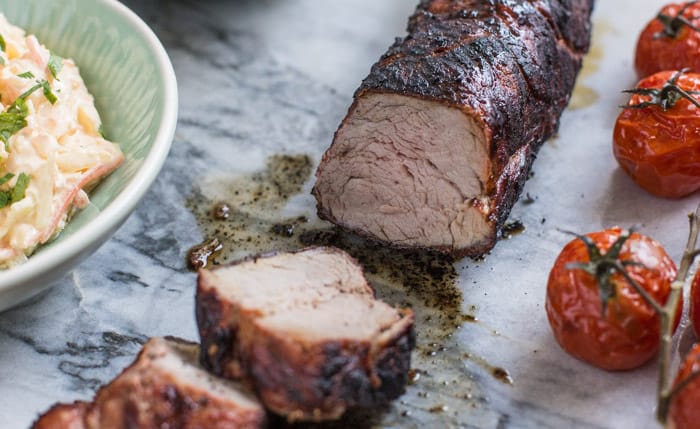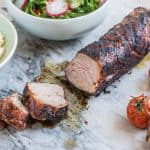 BBQ Pork Tenderloin
Keyword:
BBQ Pork Tenderloin
Ingredients
1

pork tenderloin

free range (also known as pork fillet)

salt and pepper (or your favourite BBQ rub)

2

tsp

oil
Instructions
Fire up your BBQ for around 20 minutes, or until the coals are powdery white.

Sprinkle your tenderloin with salt and pepper, or your chosen BBQ rub. Ensure each side is generously, and evenly, coated.

Coat the tenderloin with the oil. You can use a silicone brush but I find it easier to massage the oil in with my hands.

When the BBQ is up to temperature, carefully lay the pork tenderloin onto the grill and let sit for about 4 minutes.

Turn, and keep turning every 3-4 minutes from here on, to ensure an even crust.

Using a digital thermometer, carefully take a reading from the centre of the tenderloin. You are looking for a minimum of 63C, and a maximum of 71C depending how well done you like your pork.

Remove from the BBQ when it has reached the desired temperature. Let it rest for 5 minutes with a piece of foil over the top whilst you gather all your sides together. Slice in 1/2 - 1 inch slices, and enjoy.
Nutrition Facts
BBQ Pork Tenderloin
Amount Per Serving
Calories 564
Calories from Fat 162
% Daily Value*
Fat 18g28%
Cholesterol 294mg98%
Sodium 235mg10%
Potassium 1782mg51%
Carbohydrates 0g0%
Protein 93g186%
Calcium 27mg3%
Iron 4.4mg24%
* Percent Daily Values are based on a 2000 calorie diet.
Huge thanks to Thermapen for sponsoring this recipe. As always all thoughts (and leftovers!) are my own.
Jane x