In the latest Waitrose magazine was this amazing anchovy butter recipe for serving with boiled corn on the cob. As nothing tastes better than corn cooked on an open fire, this is what my lunch looked like today!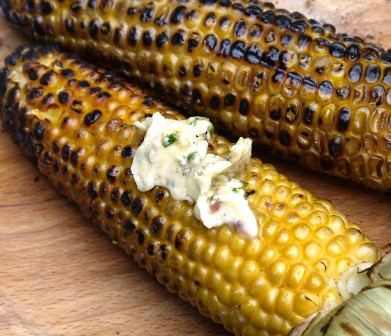 Waitrose Anchovy Butter
85g soft, unsalted butter
3 anchovy fillets
1 crushed garlic clove
Zest of 1/2 lemon
Small handful, finely chopped parlsey
This is enough for 4 corn on the cob
Put the butter, anchovies & garlic in a small food processor & pulse until smooth. Remove, stir in the zest & parsley and chill until ready to use.
You can simmer your corn for 10 – 12 minutes then serve topped with the anchovy butter or keep reading if you're going for the open fire option.
Fire Baked Corn on the Cob
Peel back the papery husk and tie off with a natural (non melty) string.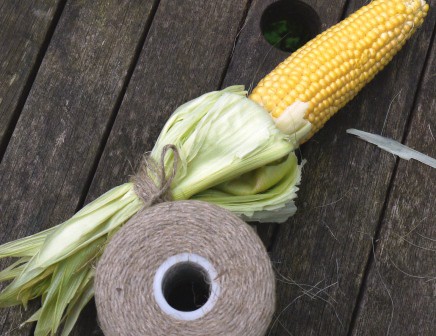 Pop on a BBQ or grill over an open fire, and turn every 30 seconds or so…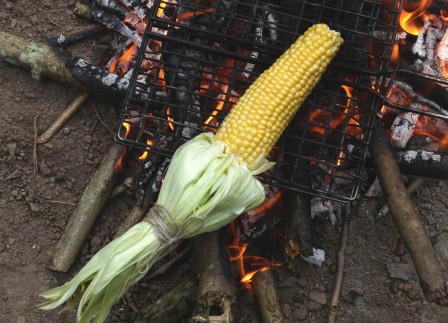 …until it looks like this.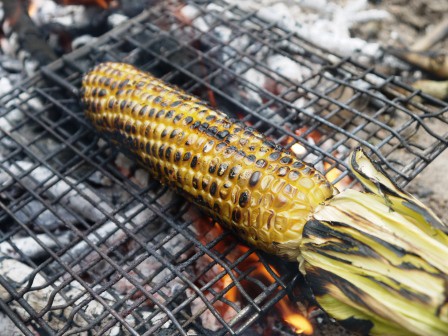 Spread with oodles of anchovy butter, and enjoy. Melted butter dripping down the chin is inevitable, so don't give it a second thought.
The best bit is, I have enough anchovy butter left to top a jacket potato tonight. Yum!