These BBQ Beef Koftas are a yummy kebab recipe that stretches a packet of minced beef into a delicious meal the whole family will love.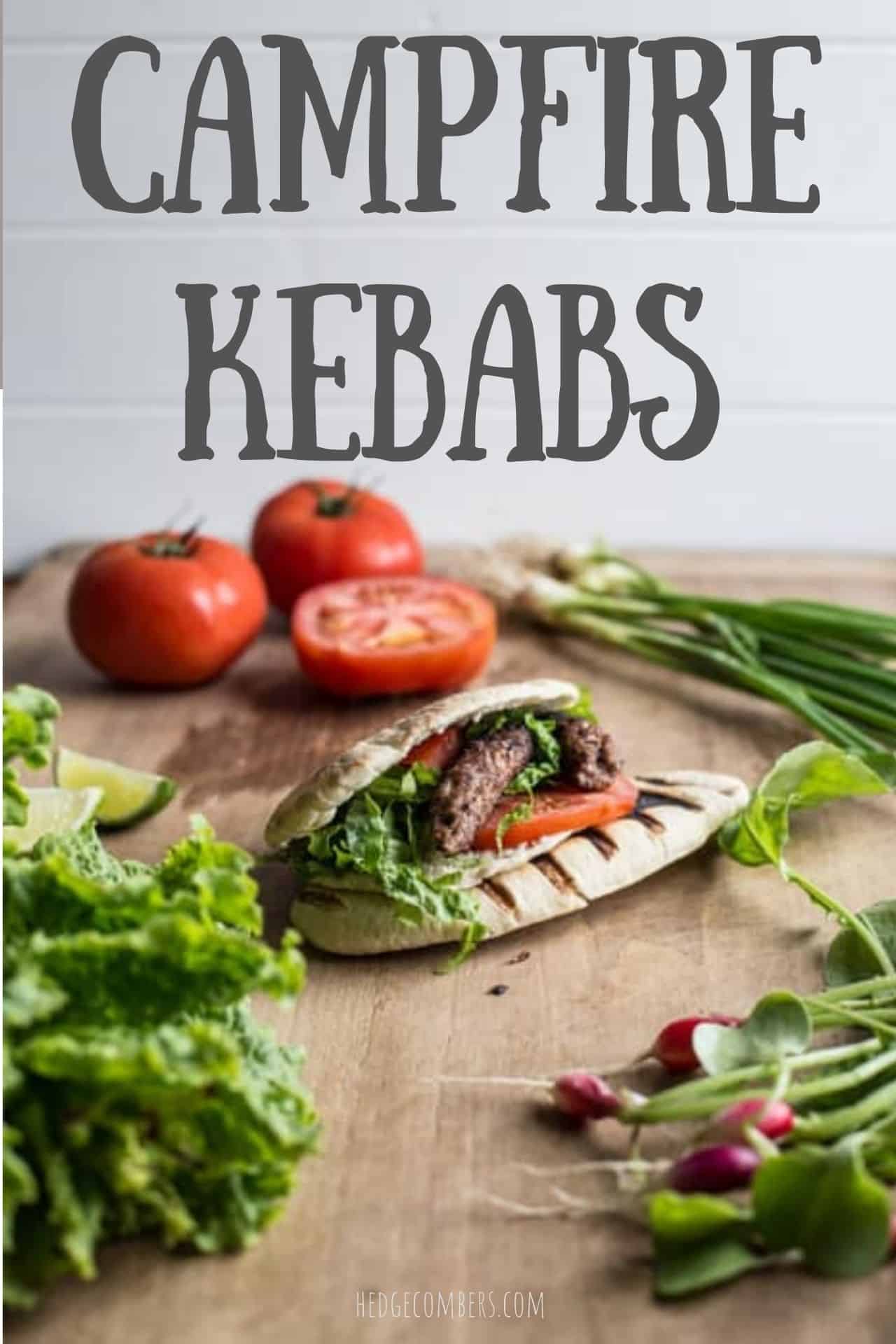 This recipe was originally published in 2016.
Hands up, I've never made Koftas before.
The first batch I made were HUGE, and they promptly fell off the kebab sticks into the embers.
Round two was a much tastier experience.
So please learn from my mistakes and aim for Koftas about as thick as your thumb and no more 3 inches long.
Oh, and if you're in need of some more outdoor food ideas, be sure to check out my full collection of camping recipes!
How to Make Campfire Beef Kofta Kebabs
In a large mixing bowl, first, grate the onion.
Grating it, rather than chopping it, will break down the cell walls.
This will allow you to scoop it up into your hands and squeeze out all the water.
It's actually quite surprising how much liquid is inside an onion!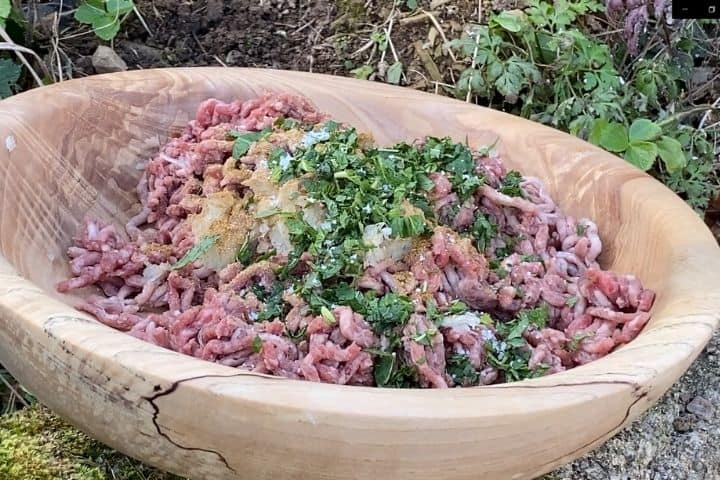 Place the drained onion back into the bowl and add the beef mince, spices, seasonings and mint.
Mix together well with your hands.
Then break off a little golf ball-sized lump of the mixture.
Roll it out into a little sausage shape, then pierce with a skewer.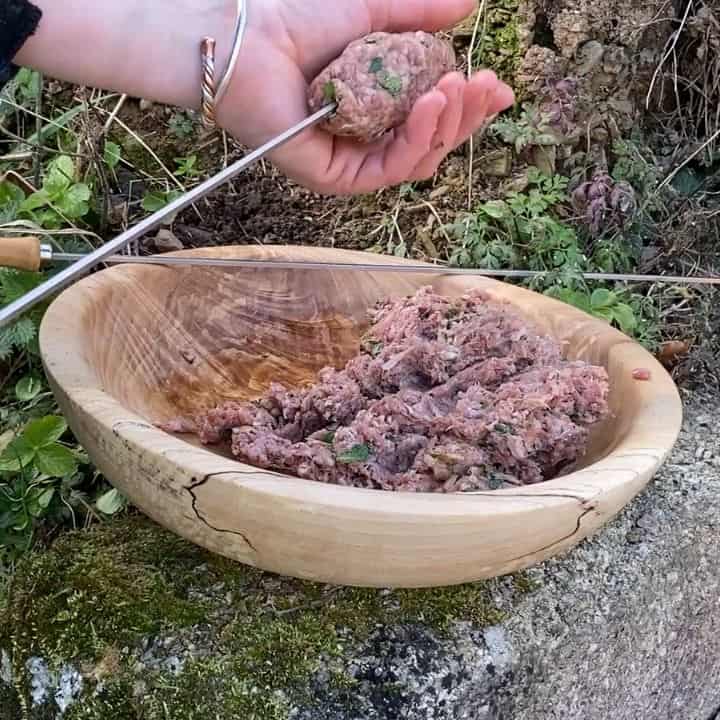 How to cook mince beef kebabs over a campfire
When the fire has died down and you have some nice cooking embers, balance the kebabs over.
I used two logs to rest my skewers on.
Aim to place the meat a few inches above the heat.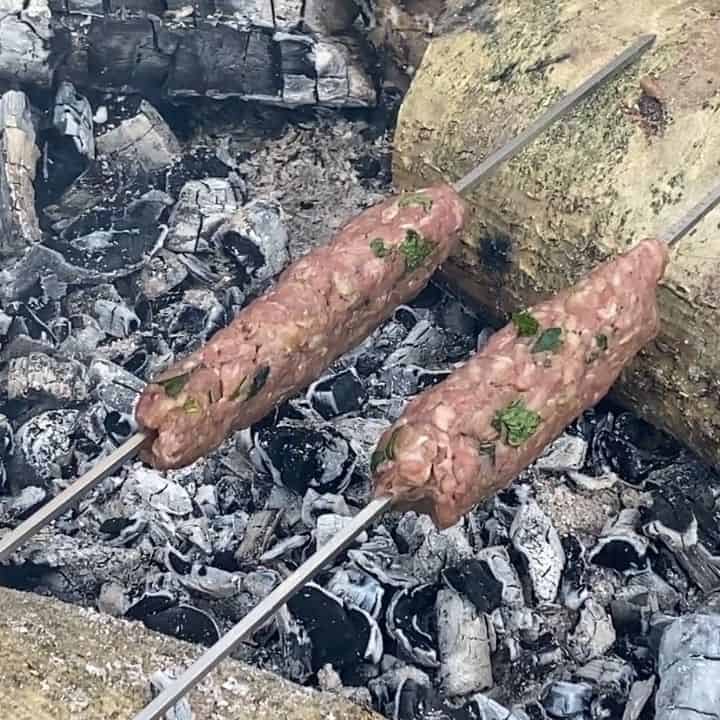 Turn regularly, until all sides are dark golden brown.
The juices will slowly drip into the fire causing little flames to dance and smoke to bathe your koftas.
This is allllll good and adds flavour!
You can toast your pitta breads by balancing them across the skewers whilst the meat cooks.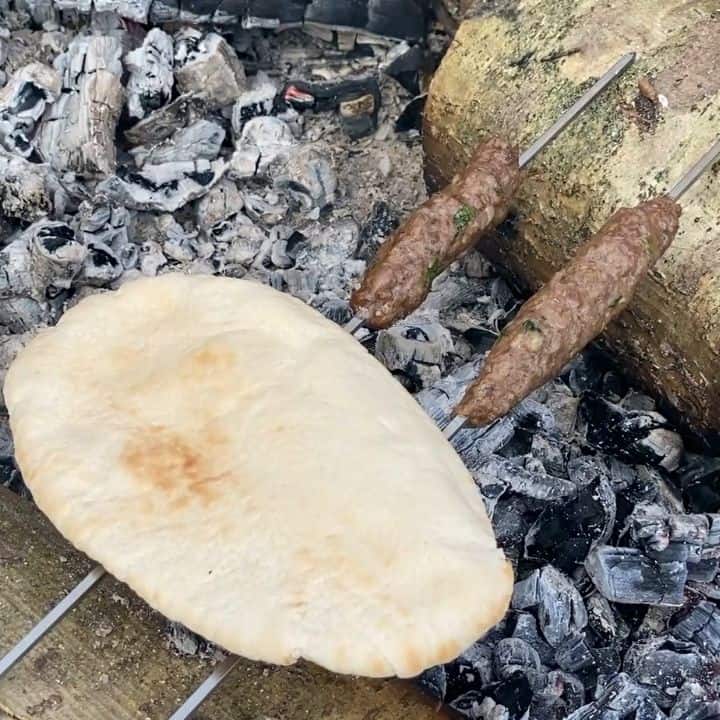 I kept my flavourings quite traditional and simple in the version below.
I use ground coriander, ground cumin and fresh mint leaves.
But once you've nailed the basics why not try adding some chilli or smoked paprika for a little heat.
Or swap out the mint for different herbs.
To serve the koftas, pop a couple of the little minced meat kebabs into a toasted pitta bread.
Add some salad and a dressing such as sour cream, mayonnaise or humous for a meal your family will love and request again and again.
If you'd like to see me make this recipe over the campfire, here's the video over on YouTube: Bbq Beef Kofta Video.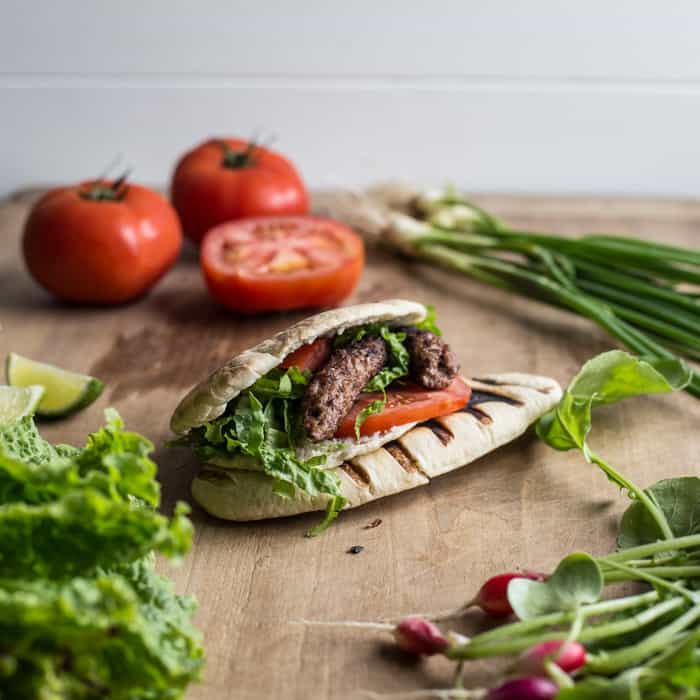 What is your favourite meaty treat to throw on the coals?
Are you a traditionalist that likes to stick to burgers and sausages?
Or are you always on the lookout for some exciting new flavours to try?
Do let us know in the comments below!
Janie x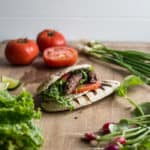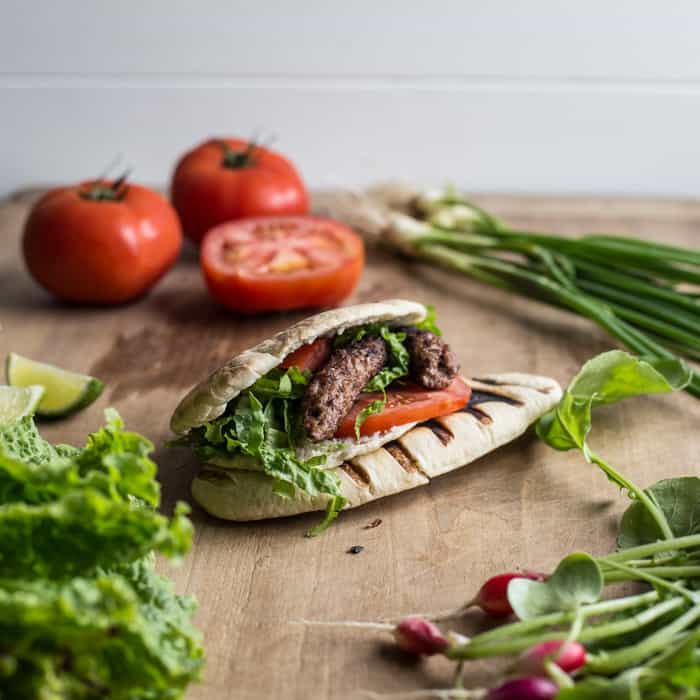 BBQ Beef Koftas
Ingredients
1

onion

- grated

500

g

minced beef

1

teaspoon

ground coriander

1

teaspoon

ground cumin

8

fresh mint leaves

- finely chopped

salt and pepper

Pitta breads

salad

- red onion, cucumber and tomato slices

2

tbsp

sour cream

- or hummus
Instructions
If using wooden skewers, pre-soak in cold water for 30 minutes before cooking to stop them from catching light over the fire.

Grate the onion into a large bowl, then wring it out with your hands to squeeze as much liquid out as possible.

Dispose of the liquid, keeping the grated onion in the bowl.

Add in the minced beef, onions, spices and mint to the bowl.

Mix together really well with your hands.

Take a gold ball size of the mixture and roll it into a ball.

From there, roll into a sausage shape and carefully thread onto skewers.

When the campfire or BBQ has burnt down to a nice bed of coals, lay the kebab sticks over the heat.

Turn occasionally until the outside is golden brown and the inside is cooked through. They may take between 5 and 10 minutes to cook depending on the fire, the distance the meat is from the fire, and the weather conditions. To be sure, remove one from the skewer and cut in half, If the centre is brown and not pink, they are ready to eat.

Toast the pitta breads over the embers too, then split open and stuff with some salad and a couple of koftas.

Top with sour cream or hummus and devour!
Nutrition Facts
BBQ Beef Koftas
Amount Per Serving
Calories 229
Calories from Fat 162
% Daily Value*
Fat 18g28%
Cholesterol 61mg20%
Sodium 61mg3%
Potassium 272mg8%
Carbohydrates 2g1%
Protein 15g30%
Vitamin A 87IU2%
Vitamin C 2mg2%
Calcium 30mg3%
Iron 2mg11%
* Percent Daily Values are based on a 2000 calorie diet.