This gigantic batch of cookie dough makes about 24 or so large biscuits, so if you're not planning to feed a small army or eat yourself into oblivion, bake as many as you want, and freeze the rest of the dough for a day when you can't be bothered to start from scratch.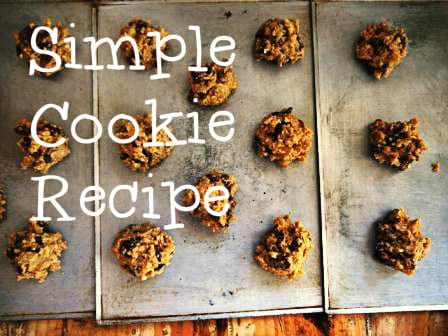 DO NOT bake them all if you are home alone, and have the will power of a gnat. Just saying.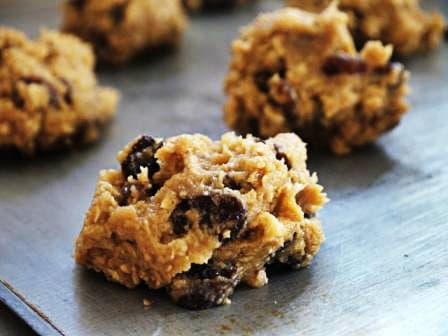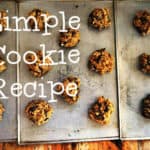 Simple Biscuit (Cookie) Recipe, with Variations
Ingredients
200

g

plain flour

100

g

oats

1/2

tsp

bicarb of soda

baking soda

1/4

tsp

salt

300

g

dark brown sugar

or a mix of dark brown & white

225

g

butter

2

tbsp

honey

2

large eggs
Instructions
Preheat the oven to Fan 160c / 180c / 350f / Gas 4

Mix the softened butter and sugar until well blended. Stir in the eggs and honey and beat until light and fluffy.

Add everything else, including the variation ingredients from below if you're using, and mix just until there are no dry ingredients showing.

Drop walnut sized lumps onto a baking sheet an inch or two apart (they will spread during cooking so not too near the edge).

Bake for 15 - 20 minutes, or until the cookies are light golden brown. Using a spatula move them onto a flat work surface or chopping board immediately. Don't use a cooling rack as they are a bit too soft.

Once cool, hide them really, really well :)
How To Freeze Cookie Dough
Set the raw dough balls out on the baking sheet and freeze overnight or until frozen hard.
Pop the frozen balls of dough into a freezer bag and take out as many as you need at a time. Place on a baking sheet and cook from frozen, adding an extra 10 minutes on the cooking time.
Recipe Variations
Mix any of the following into the basic dry mix to make a whole new flavour sensation!

Add; 150g sultanas or other dried fruit and 100g chopped nuts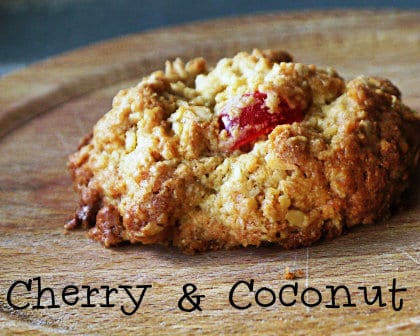 Add; 150g Glace cherries and 100g desiccated coconut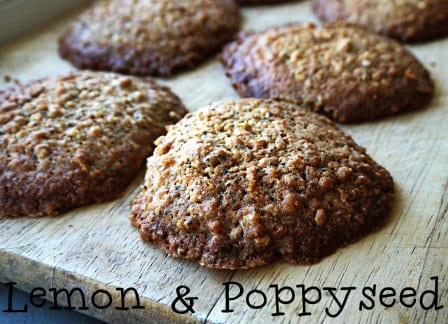 Add; Zest of 1 lemon, 1 tsp Lemon extract and 1 tbsp Poppy seeds