My FREE Quick Dinner Hacks Cheatsheet will help you make cooking dinner quicker than getting takeout. And save you money along the way!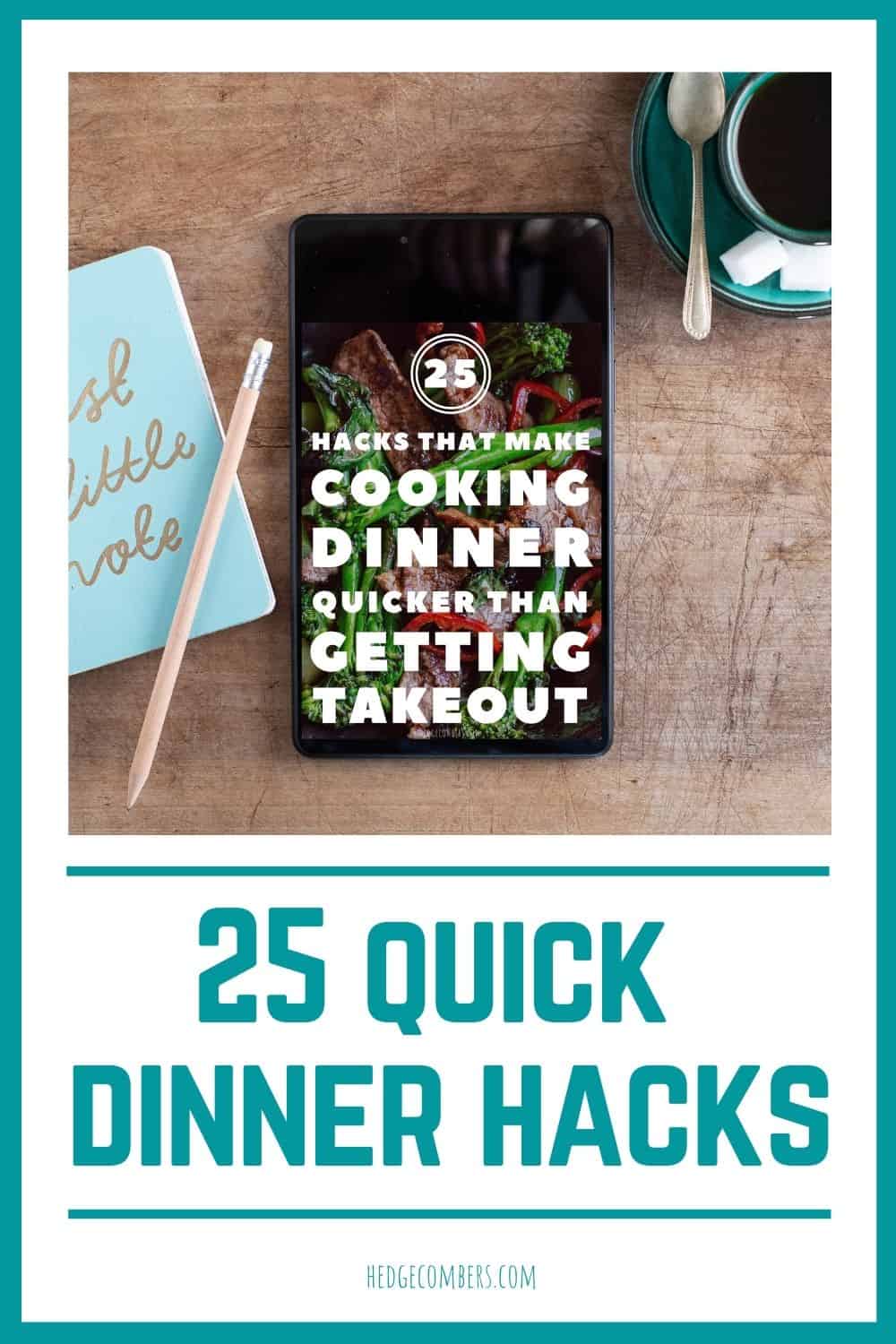 Are you too busy to cook every night?
Do you never know what to cook, so find yourself ordering takeout, again?
Do you wish you could build cooking meals into your day/week without it feeling like a hassle?
Well, it's actually pretty easy, and you don't have to be a chef to pull it off!
Whether you live on your own or have a HUGE family to feed, there are some simple hacks you can put in place to make dinner time easy and stress-free. Remember, real, homecooked food is the biggest gift you can give your future self. And it doesn't have to take hours.
Grab your FREE cheatsheet now, and learn how easy it can be to rule your kitchen!