Anyone that knows me well will know that sushi is my weakness. Ever since I spent three months working in Japan in my twenties I have been addicted to the stuff.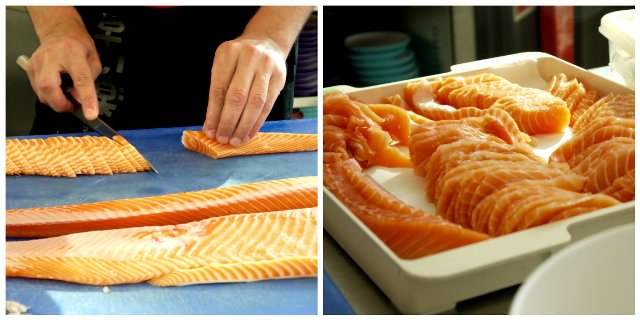 My absolute favourite at the sushi bars in Yokohama was the Sea Urchin, which whilst it may not sound particularly edible, it had the most delicious texture & flavour of them all.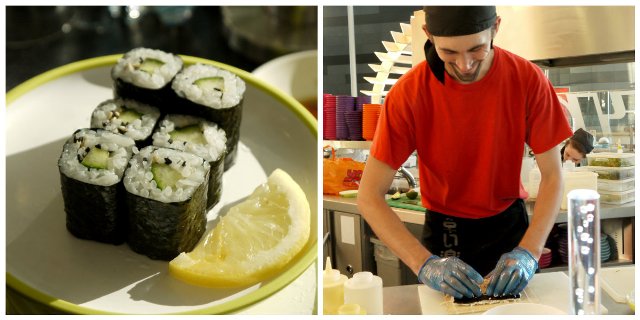 So getting to review the Sushi School at Yo! Sushi in Plymouth with some fellow bloggers last week was like my most perfect night out. Two and a half hours of learning, laughing, making & most importantly eating sushi.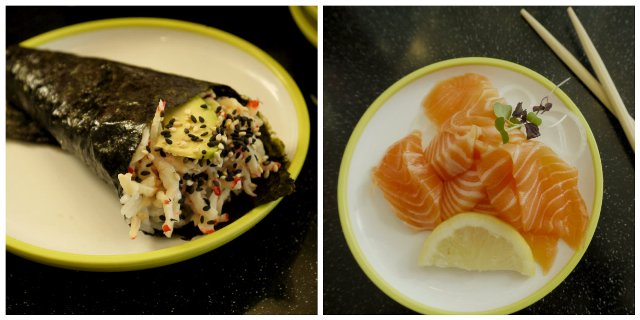 The two lovely ladies below are both fashion bloggers, and the quote of the night was "Food bloggers are so much more fun to hang out with than fashion bloggers"
Hell yeah! We may not fit into your teeny weeny waistbands girls, but damn do we eat well :)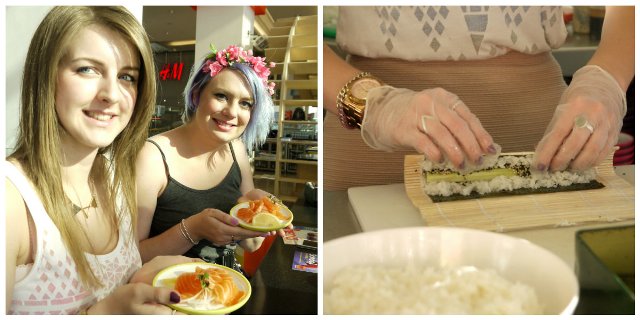 This is Mazz, our fabulous chef, instructor and all round good guy. He let the group lead the pace which was great as many of us hadn't met before and there was lots of gossiping to be done in between courses.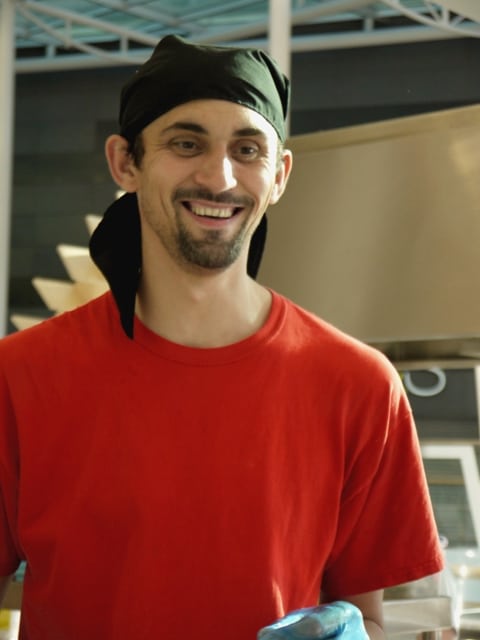 Unsurprisingly, I had the highest stack of plates at the end of the night. I also had the fullest belly I've ever had from eating sushi. I was utterly stuffed! The Yo! Sushi School – Rice & Rolls costs £30 per person or £50 for two which is awesome value for the time, instruction and amount of food you get to eat. I would definitely go back and do it all over again.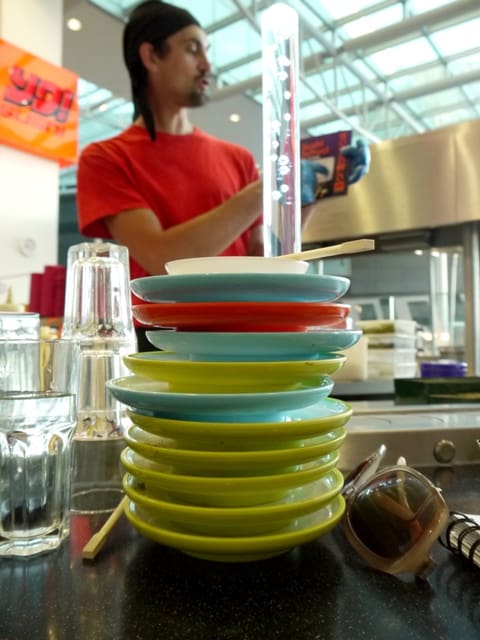 We also got to take home goodie bags which included a box of the nights sushi. Mine was going to be for lunch the following day but alas, it didn't make it past breakfast :)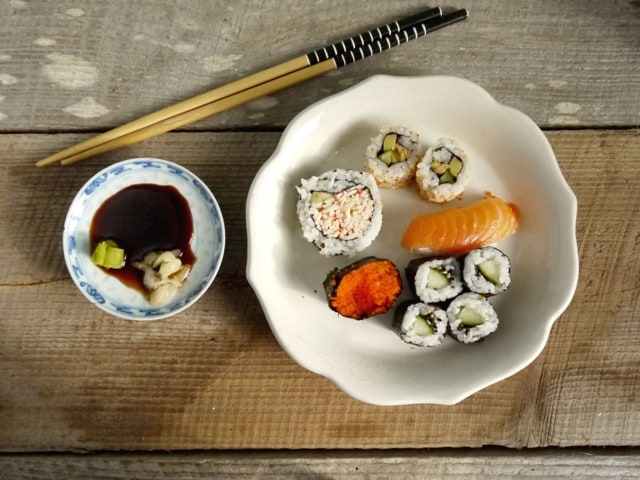 I'll pop my fellow bloggers tales from the event as they get published here;
Marcus at Country Woodsmoke
Abby from abbzzw
Huge thanks to Tim, Mazz and all at Yo! Sushi in Plymouth for treating us bloggers to such a fantastic Sushi making masterclass!