I've managed to convince my talented, yet geeky, brother Stuart to join in with our Project Egg antics!
He is now Chief Ebook Designer and shall be in charge of converting your tremendous egg busting recipes into the ebook of my dreams. Cheers bro ;)
To celebrate, here's another great recipe you'll find nestled in the virtual pages of Project Egg.
By the way, did you see the sign up box on the top left of this page? Enter your details, and you'll be the first to know when it is ready to download. Don't forget, it's a freebie!
Traditional Victoria Sandwich Cake
Favoured by Queen Victoria, this light and fluffy sponge cake is simple to make and produces great results.
I've used traditional raspberry jam between the 2 layers, but experiment with different fillings such buttercream, whipped cream or even chocolate spread.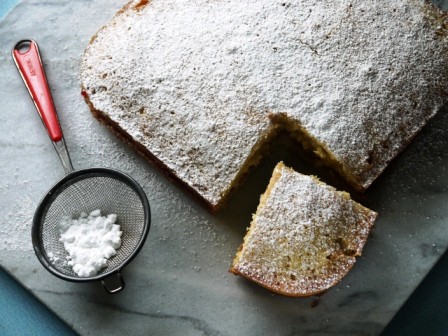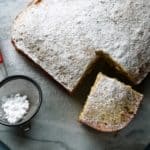 Traditional Victoria Sandwich Cake
Ingredients
6

oz

Butter

6

oz

caster sugar

3

eggs

beaten

½

teaspoon

vanilla essence

6

oz

plain flour

1½

teaspoons

baking powder

A little water if needed
Instructions
Preheat the oven to 190/170 fan/375/gas 5. Grease two sandwich tins, either 7" round, or 6" square.

Cream the butter and sugar together until light and fluffy. Add the vanilla essence and slowly stir in the beaten eggs, a little at a time.

Add the flour and baking powder to the mix, sifting as you go. Fold the flour in gently, if you over stir, the cake won't rise well. You want the batter to be loose but not wet, add a little water if it is too dry (I added 2 tablespoons)

Once no dry ingredients are showing, divide the mixture between the two tins. Flatten the top of each, and bake for 20-25 minutes, until the top springs back when pressed and is golden brown.

Leave in the tin for about 10 minutes, as it cools the sides will shrink back from the pan making it easier to remove. Take out of the pan, and let cool on a cooling rack.

When cool, spread one cake generously with raspberry jam. Pop the other cake on top, and sprinkle that one with icing sugar (or whatever topping you want to use).