As an ambassador for the Froothie brand I was sent their latest kitchen gadget, the Thermocook, to use, abuse and generally put through its paces. Keep reading for my Thermocook Review…
This post has taken me quite a while to write as this is the most multi functional kitchen gadget I have ever come across. Even now I still haven't used all the functions that come pre-programmed in, but I've used enough to give you an introduction and overview in this Thermocook review.
For those of you that have been visiting Hedgecombers for a while, you may have heard me harp on about my Froothie blender, that high power blender that has enough grunt to turn paving slabs into dust.
Well it's no surprise that the latest edition to their arsenal, the Thermocook, is made to the very same high specification as the Froothie. It's solid, and heavy and large. However, owning this one kitchen gadget means I could (in theory only I hasten to add!) get rid of all these utensils: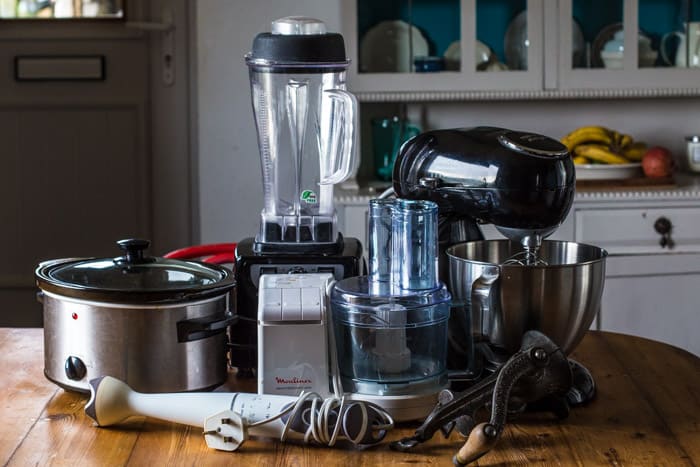 Woah, what the? That's because the Thermocook can turn its hand to become: a blender, slow cooker, steamer, mixer, soup maker, yogurt maker, smoothie maker, grain and coffee grinder, mincer, kneader and whisk.
Impressive huh?
I will start out by saying that is an expensive bit of kit. It retails at £895 although at the time of writing it is on special for £495. Is it worth it? I would say that if you put it away in the back of a cupboard, then no. You might drag it out once a year when you want make marmalade, but if you're anything like me it'll be out of sight, out of mind.
However, if you put your mind to learning all the clever functions, using it on a weekly if not daily basis and can make room for it on your work top, then I think that yes, it is definitely worth considering. Especially if you make the leap to get rid of all those other gadgets above. Boy, if you do that, please send me a before & after photo of your kitchen cupboards!
Thermocook Review
And so this morning I wanted to batch cook a heap of meals for the freezer. I defrosted 3 kilos of beef mince and pulled together all the veggies I could find from the fridge, larder and poly tunnel. If you're interested in batch cooking a load of beefy paleo one-pot meals, I'll add a link to this post as soon as the recipe is published.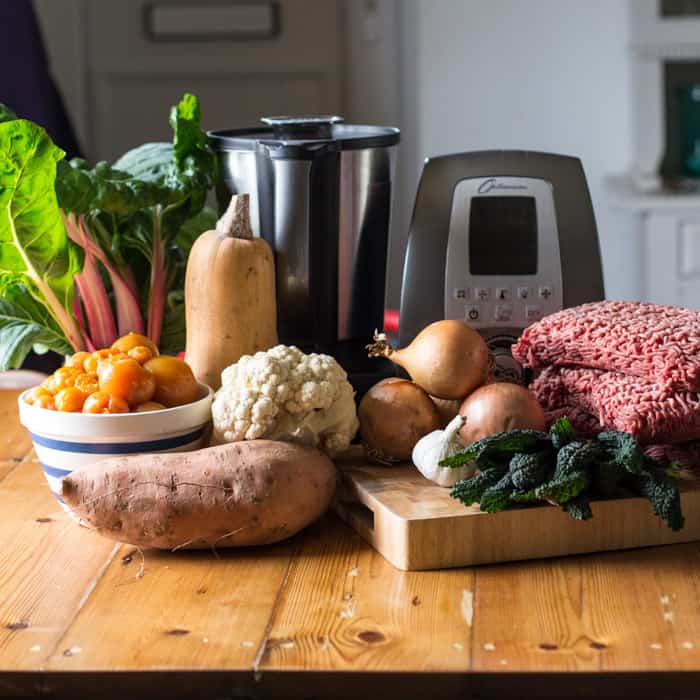 Chopping
Chopping veggies on this scale is never fun, so I cleaned/peeled the sweet potato, butternut squash, onions and cauliflower and chopped/broke them into chunks/florets.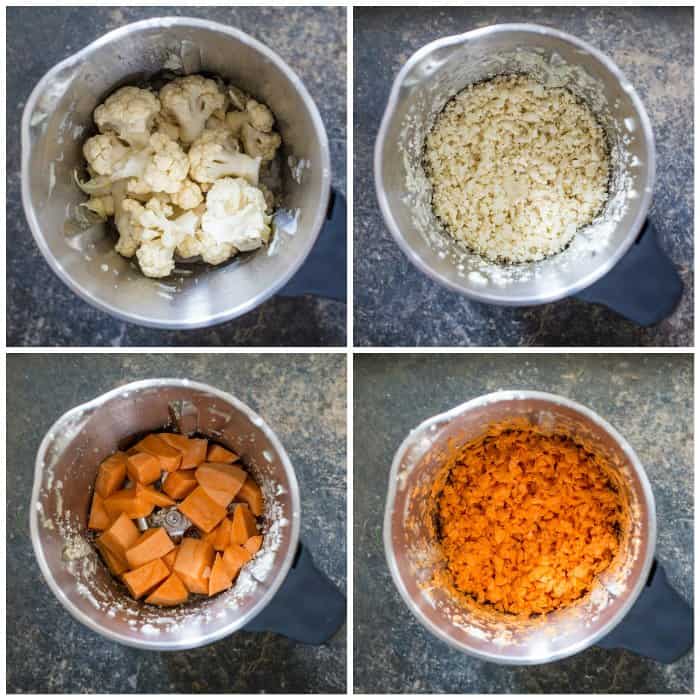 By pressing the book symbol (menu) and turning the wheel 3 clicks to the right, I highlighted the chop function and in just 10 seconds each batch of veggie was well and truly chopped! Even that sweet potato (which was the largest I'd ever seen) was rendered to sweet potato dust in 10 seconds flat. Crazy!
Blender Action
As the big brother to my beloved Froothie machine I figured the blender was going to be tip top and I wasn't wrong. I made coconut butter for the first time and it was a doddle (recipe coming sooooon). PS it tastes heavenly!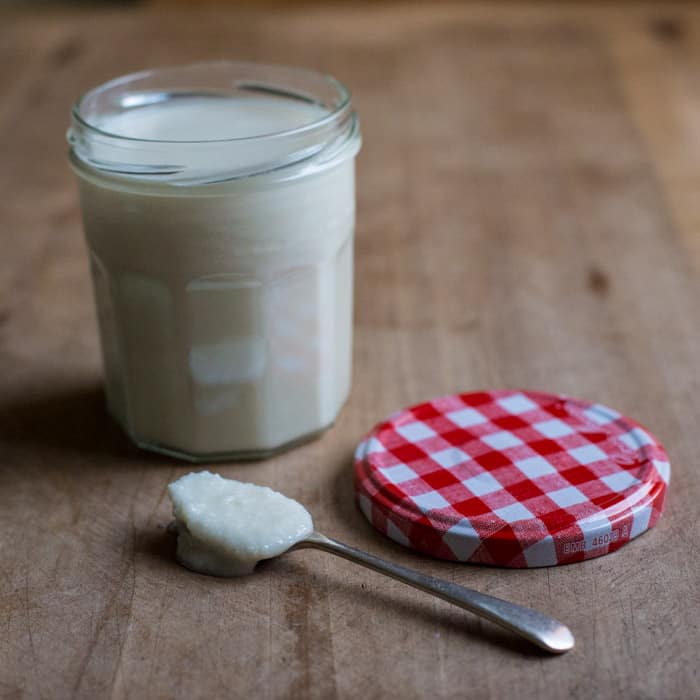 Saute, Simmer & Slow Cook
This is one of the functions that really set the Thermocook apart from so many of its competitors. Imagine you're making a soup. First of all you'll use the jug & blade to chop your onions. Next you'll add a little oil & saute them. Then add in your other soupy ingredients and it'll cook and blend the soup for you, all in the one jug.
Or rewind and let's make a beef stew instead: Chop & saute your veggies, chop or mince the meat as you see fit, add in the other ingredients and leave the machine to slow cook it to perfection. And at the end of all that you'll only have one jug to wash up.
Dough!
Whether you want to knock up some bread, pizza or scone dough it'll be a cinch in the Thermocook. Swap over the chopping blade for the dough hook, tip in the ingredients, select the knead function and let the machine do all the donkey work for you! I made pizza dough in it and was delighted with the results. It doesn't double up as a bread maker so you'll still have to shape it and bake it, but for the days when you feel like you're chasing your tail, saving that 10 minutes kneading time will give you room to sit down and enjoy a calming cup of coffee.
My Thermocook Recipes
Conclusion
So this is as far as I've got with the Thermocook and I don't feel like I've even scratched the surface yet. I still have to try making jam, sorbet, risotto and any number of other dishes yet, but as I add them I may well update this post and link out to any recipes I conjur up.
My only gripe so far is that you can't submerge the jug in water due to the electrics being in the base. This would stop me from using it for smaller jobs as clean up is a bit more of a faff, but for batch cooking or processing gluts of fruit & veg from the farm that wont bother me too much.
Another nice aspect of buying a Froothie product is the community that goes with it. It doesn't just feel like a faceless marketing department behind their tweets and facebook page, if you have a problem they'll help all they can and they share some seriously tempting recipes. As a company that firmly believes in the power of a healthy diet, I'm hoping that by having them regularly pop up in my facebook feed it may help to keep me on track with eating well ;)
For more information on this and all other products from Froothie, please visit the Froothie UK website.
Janie x
Disclosure: This machine was sent to me to review, however as always all thoughts are my own. Any links contained in this post may be affiliate links (whereby I receive a small % of the sales price without it costing you any more). Thank you for helping to support all that I do here. You rock ;)