The Tavistock Festival of Cheese is a superb event dedicated to all the artisan producers in the south west, and their die hard fans. It's well worth a visit if you're in the area.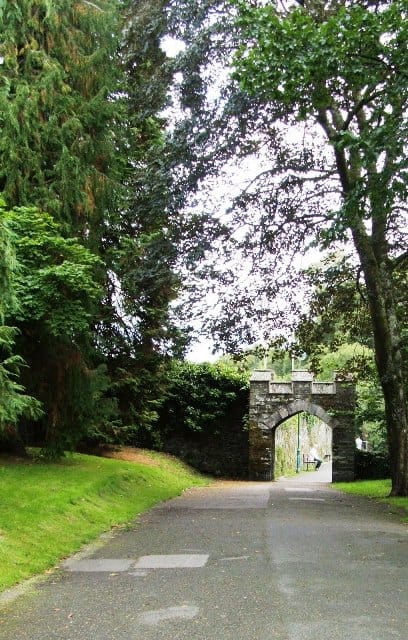 I always enjoy a day out in Tavistock with its stunning architecture, beautiful riveside walk and adorable shops & cafes but throw in the farmers market, the pannier market AND an annual festival of cheese and I was in heaven!

It was heaving with people aiming to try all 67 cheeses, I think we just about managed it!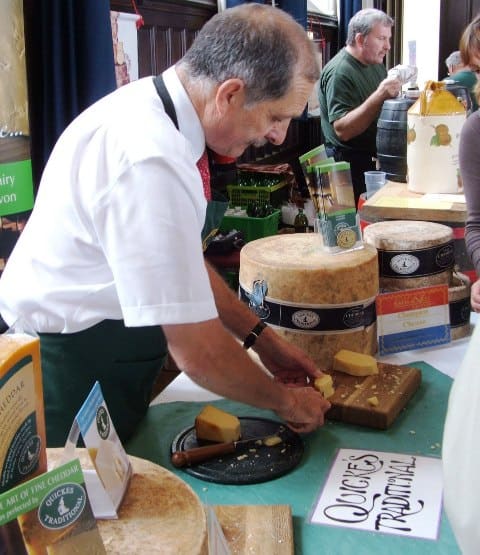 The Quickes cheddar was yummy and we bought some for Viv & Laurie as a housewarming gift.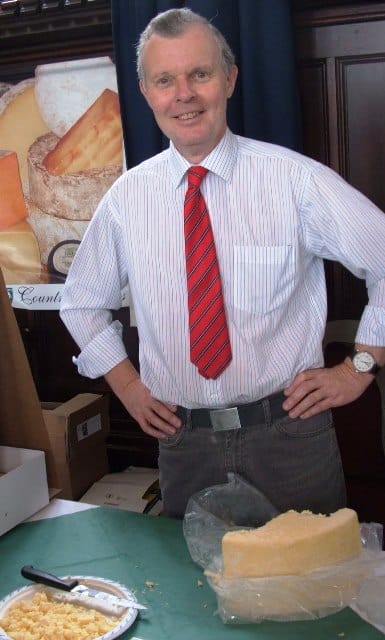 We bought a big chunk of Greens cheddar which is stronger but has many different notes to it for us.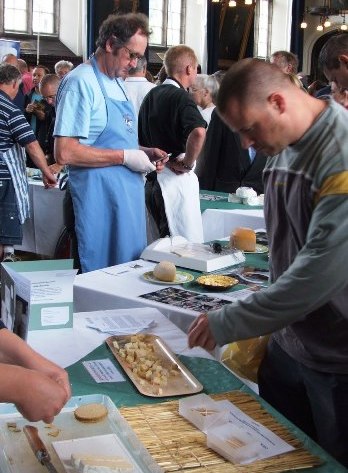 We also bought some Beenleigh Blue, a smooth creamy blue cheese and an oak smoked one whose name I have forgotten already.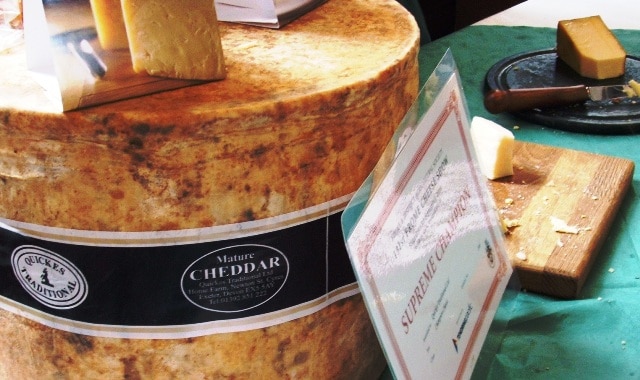 Corr, it was a day full of gastronomic delights!