Happy September :) Here's hoping your summers have all been fab and filled with lots of fun & great food.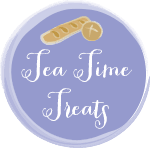 I'd love to know if you've had any major foodie breakthroughs this summer ~ have you learnt to cook something, tried a new ingredient or mastered a skill that always seemed beyond you this summer? Please tell all in the comments below ;)
Over the past few weeks I've been racing round the South West researching and photographing the best spots to eat for a guide book that's coming out at the end of the year, and it doesn't feel like my feet have touched the ground. Sleeping in a tent I've been travelling really light, and not even managed any campfire cooking which is my absolutely favourite part of camping. I've missed my kitchen and can't wait to get back to inventing & making a mess :)
And so, on to Septembers theme. It's the perfect time of year for celebrating all things…
Mediterranean!

Thinks tarts, quiches, salads, paellas, pasta, pulses, seafood… omg I'm getting hungry just thinking about the possibilities! Please put on your thinking caps and feel free to dig out some recipes from your archives or let your imagination run wild with new dishes to cook for your family.
As always, I can't wait to see what you all come up with :)
Please take a moment to read the rules and guidelines below and do not hesitate to contact us if you need to know more about this event and how to participate.
See you along the way
Janie x
***
The small print…
1. Post your recipe on your blog with a link to Lavender and Lovage and The Hedgecombers – mention the relevant month's host and attach the Tea Time Treats logo as shown on the event page.
2. Add Tea Time Treats in your blog post as a label/tag.
3. The recipe can be one of your own or one you've seen elsewhere.  You are welcome to republish old recipes/posts but please add the information about this challenge.
4. Please be as creative with the theme as you like.
5. If you share your post on twitter please mention @KarenBurnsBooth @Hedgecomber and #TeaTimeTreats in your message and we will retweet all those we see.
6. You do not need to enter every month to join in with the challenge.
7. Your post can be submitted for other blogging challenges, just make sure this complies with the rules of the other challenge.
8. Add your recipe link to the live linky posted at the bottom of every challenge post.
9. If using a recipe from another person, book, website, chef or blog, you must link back to the original recipe and not reproduce the recipe in full in your post. You must also use your OWN images for the recipe and not the original images, unless you have permission to do so, with appropriate links and any other information requested by the photo's owner added to the image.