Did you all have a fantastic May? I sure hope you did. We've had an amazing month. Our rabbits had their first litter of babies which are ridiculously cute. In the warm bits inbetween the showers we've been walking, canoeing, camping and of course eating many fine things :)
We've had some seriously tasty entries this into May's Tea Time Treats too. Pop the kettle on, take a few minutes, go visit your favourite bakes and say hello. And don't forget to say you're visiting via #TeaTimeTreats!
Onto the bakes…
I must confess the first bake was mine, as if I didn't post straight away I knew I wouldn't get round to it! So here is my Rhubarb Tarte Tatin.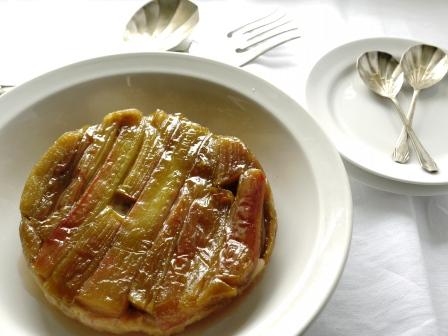 This Classic Lemon Tart from Thyme & Envy not only looks gorgeous, but it is Paul's first time entering a blogger challenge! Please all pop over there and say Hi! PS Paul, I wish my early food photo's were halfway as good as yours :)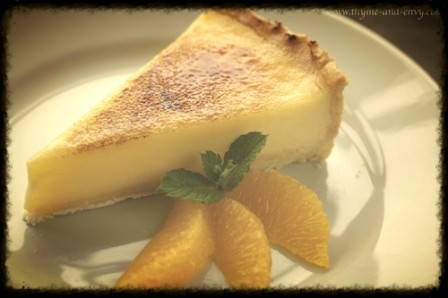 Julie from Julie's Family Kitchen knocked up a Mary Berry recipe that even the queen of tarts herself would be proud of! May I introduce you to Mary/Julie's Bakewell Tart!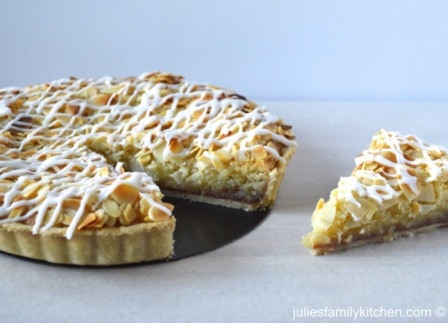 Beautiful styling here from Anne  over at Carrington Lane Bakery with her tempting Hazelnut and Bittersweet Chocolate Truffle Tart. Anne, if you ever happen to lose that pretty plate, you might need to search my kitchen ;)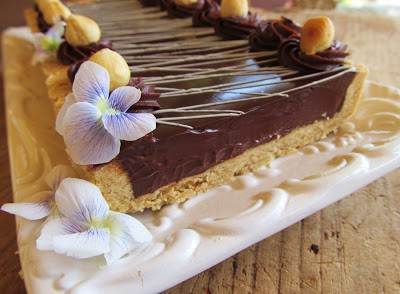 Look at this pic & tell me your mouth doesn't start watering! I'm bookmarking these sweet little freehand Mini Gooseberry Tarts from Angela at Garden, Tea, Cakes and Me as our Gooseberries appear to be filling out nicely this year.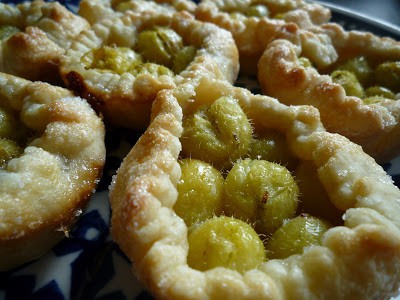 You'll find the recipe for this tasty looking Rhubarb Frangipane Tart over at the Mainly Baking blog, and as my rhubarb is going slightly bonkers this year, this may end up on my menu real soon!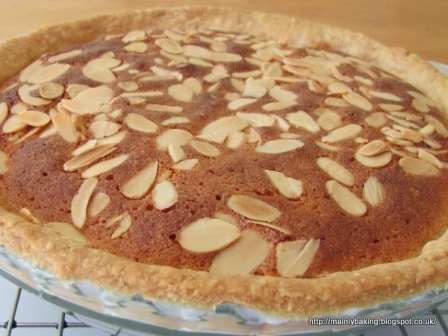 This rather handsome Spring Onion, Mushroom and Nettle Quiche from Dom at Belleau Kitchen could happily grace my picnic basket any day of the week! Looks yummy Dom!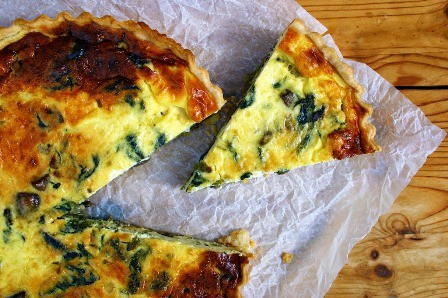 This stunning Rustic Asparagus and Purple Sprouting Broccoli Quiche hails from Shaheen who blogs at Allotment to Kitchen. This has to be one of the prettiest quiches I think I've ever seen!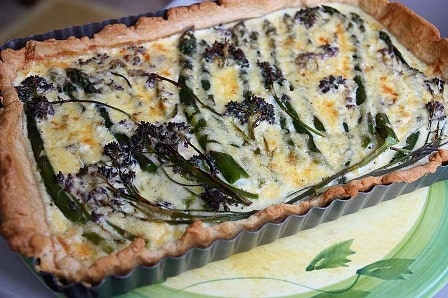 Another winner for the picnic basket is this yummy sounding Smoked Salmon and Asparagus Quiche, although I'm not sure smoked salmon would ever make it into a quiche in my kitchen, before getting gobbled up!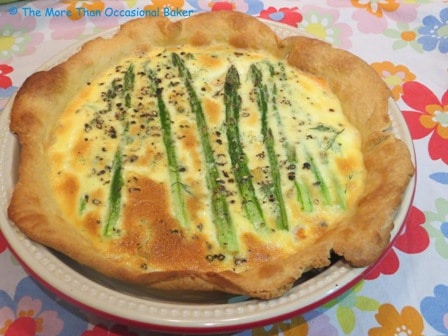 This classic Custard Tart looks adorable, as is the milk round story over on Baking in Franglais. I love the idea of a farm vending machine where you can buy your milk and & eggs!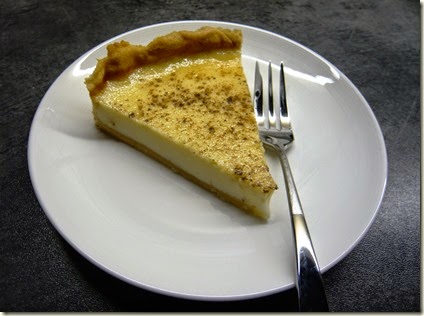 Kirsten from Kitchen of Kiki has shared this Spring Pie with Asparagus and Goats Cheese which sounds like the perfect pairing of flavours to me.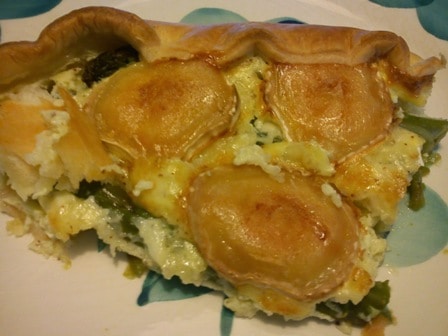 Is there a more summery looking dessert than these fresh Glazed Fruit Tarts from The Dream Baker. Not only do I want to dive right into that pic, I also love that Kerene has given option for baking them in muffin tins in case you don't have the fluted tart tins.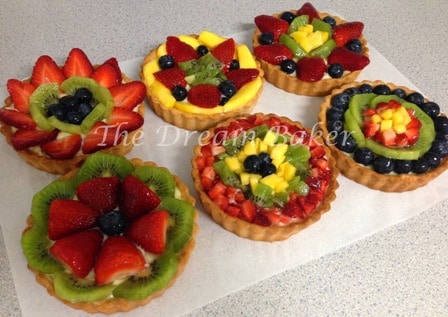 This Chocolate Caramel Tart looks way too addictive, don't you think? And I think it takes the trophy for being the quickest Tea Time Treat to whip up in this months offerings! Great job Caroline!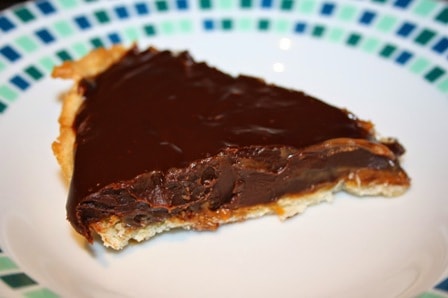 And here's an incredibly pretty pud from Kate aka the Gluten Free Alchemist with her beautiful Tarte aux Framboise with Basil Cream. I am yet to tackle a gluten free pastry but when I'm ready this one is bookmarked to try!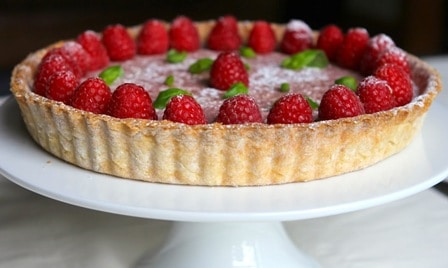 Choclette from Chocolate Log Blog has tempted us with her Three Allium Smoked Chilli Tart which, although she claims uses up veggies that are passed their best looks bright, fresh and vibrant. Oh, and that pastry looks yummy!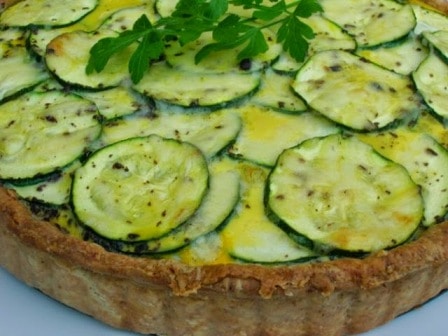 I'd never heard of a Kentish Pudding, but having seen the pics & read through the ingredients I am hooked! Thank you for sharing with us all Patricia from Pattern Patisserie!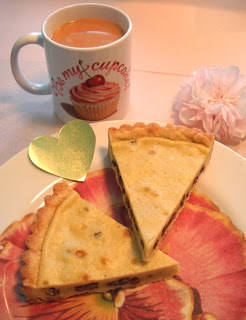 Tweeps went a bit nuts when Sarah shared this stunning Tarte Normande on the #TeaTimeTreats hashtag on Twitter. It is definitely a thing of beauty, pop over to Tales from the Kitchen Shed for the recipe!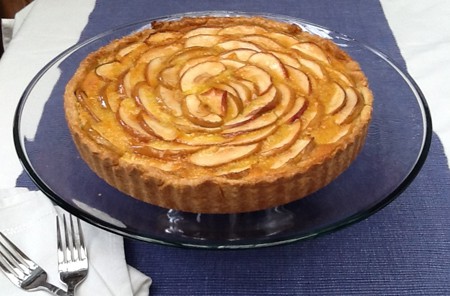 Wouldn't these Farmhouse Tarts by the talented Lass in the Apron looks pretty nestled in the picnic basket next to a chilled bottle of white and a jar of olives. Delish!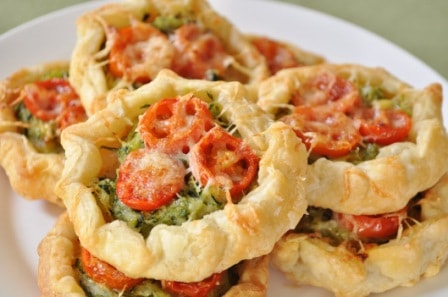 And finally, these uber pretty Beetroot, Bramble and Goats Cheese Tartlets from Vohn's Vittles have left me wanting to try beetroot & bramble together. An unusual combo but I reckon they'd be heavenly. Roll on autumn!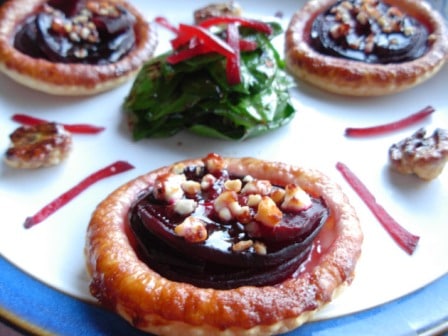 Thank you all soooo much for joining in this month! It's been a cracker and I'm looking forward to seeing what you come up with next time for Karen's June Tea Time Treats!
See ya soon!
Janie x