Tea Time Treats is a monthly linky party hosted alternately by myself & Karen and is a fantastic way for bloggers to share their best recipes and get more traffic, comments and all-round bloggy love. This month it's my turn to host, so keep reading to find out the theme!

HAPPY NEW YEAR!!! OK, I'm a little late to the party, but I have been buried under the biggest, scariest and hairiest project of my life over the past coupla weeks and I kinda missed getting this post out yesterday. My crazy project looks like this…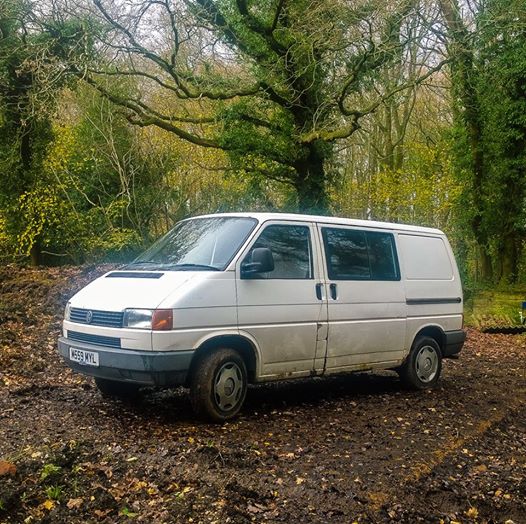 She's a 20 year old VW T4 and my holiday has been spent grinding, filling, sanding, filling, sanding and priming all her rusty bits! I have never had an interest in cars, just that they move when I turn the key, but all that has changed as my Haynes manual has become bedtime reading and I have learnt a whole new vocabulary of 'boy' words.
Over the next 12 months I plan to kit her out as my dream campervan.
Best. Project. Ever!

Anyway the holiday is now over, and here I am back doing what I do best… thinking about food :D
For this months Tea Time Treats I'm letting you have free rein. There's no theme, it's just a post festive free-for-all where you get to choose the type of Tea Time Treats that are currently inspiring you.
Will it be fancy finger foods, skinny budget meals, delicate pastries, kids party fodder, nourishing soups, savoury bakes, picnic treats, canapes or sweet treats?

Let your imagination run wild and share with us anything that you feel would make the perfect Tea Time Treat.
Bring it on ladies & gents. Let's get this linky on!


To join in Tea Time Treats all you have to do is:
(If you're new, please visit our FAQ page for full details of the Tea Time Treats linky party)
1. Link back to Lavender & Lovage and The Hedgecombers from within your blog post and add our logo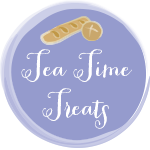 2. Add Tea Time Treats in your blog post as a label or tag
3. Linking up to archived posts is fine, just please add the above information to the post
4. Only use recipes and photographs that are your own.
Feeling social?
Include the hashtag #TeaTimeTreats & tag us both in your social shares & we'll like/retweet all that we see.
On Twitter, tag Karen and Janie
On Instagram, tag Karen and Janie
On Facebook, tag Karen and Janie
On Google+ tag Karen and Janie
And finally, We will share round ups on our Tea Time Treats pinterest board every month!
Ready to have us promote the life out of your content? Good!
Janie x
Loading InLinkz ...