Hummus tastes really creamy and decadent, and yet it's super healthy & chocka full of vitamins, minerals and great fats. It only takes 10 minutes to make (including clean up) so ditch the supermarket tubs, and make your own.
For many years I didn't think I could make hummus, it always tasted pappy and, well just wrong. This is the exact same recipe I used to use, but the only difference is that I now use a small food processor, rather than a stick blender. Not only is it much easier to blend the ingredients, it produces that light soft, whipped effect that the store variety has. I'd love to know if anyone else has found this, or is it just me?!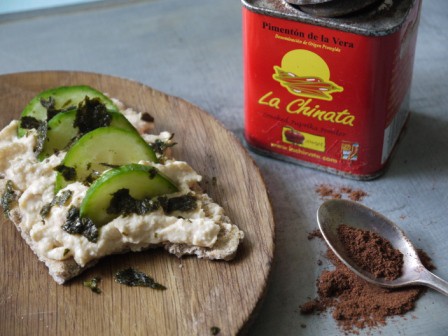 This recipe is for regular hummus with the inclusion of Smoked Paprika to give it a bit of a smoky edge.
If you've never bought this ingredient, it's an incredible way of getting the flavour of smoked bacon into a dish without actually adding any bacon! It's not spicy or hot, just bursting with flavour. Brilliant when used in soups or stews, it can really lift basic or bland foods. Butternut squash soup just isn't the same with out it.
If you don't have any smoked paprika, just omit it from the recipe and you've got a great basic hummus recipe that you can't go wrong with. But do buy yourself a tin next time you're shopping, it's become one of my staple spices.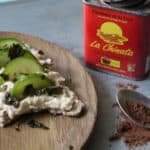 Smoky Hummus
Ingredients
1 420

g

can of chickpeas

2

tablespoons

of lemon juice

2-4

chopped garlic cloves

1

level teaspoon of salt

1

heaped tablespoon of tahini

1

tablespoon

olive oil

1-2

level teaspoons of smoked paprika

depending on taste
Instructions
Pop everything into a blender, and whizz until smooth.

Simple huh?!