I was recently sent a top secret PDF version of a fabulous new cookbook that was about to hit the market by the adorable Alice Phillips, called Ally's Kitchen, a Passport for Adventurous Palates.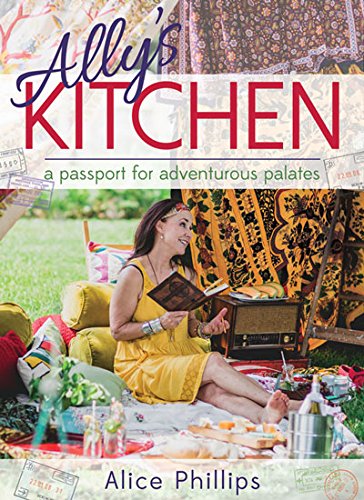 I was asked to review the book, and make a recipe from it to share with you, but practically had to sign the official secrets act so as not to leak any of the glorious content before today!
But here it is, it has been launched to the world and I for one am rather excited by it.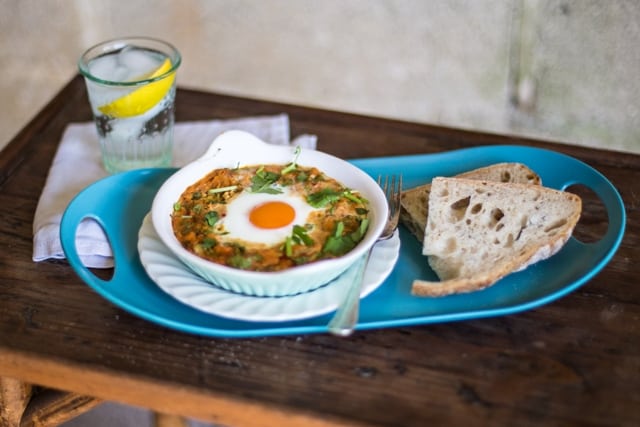 I must admit to not noticing the subtitle 'passport for adventurous palettes' on my first flick through, and so when I discovered the first 23 pages were dedicated to sauces and spices, and listed recipe after recipe for various spice blends that I actually buy rather than make up myself (Harissa, Berbere, Jamaican jerk seasoning and more) I was instantly smitten and knew this cookbook will take pride of place in my kitchen for years to come.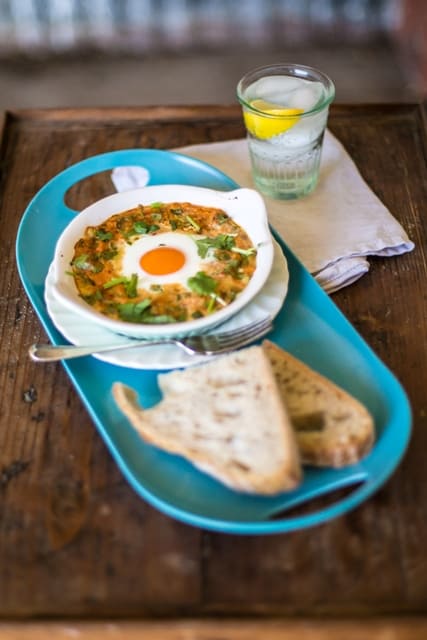 After the spicy introduction, you're then led seamlessly around the world visiting the virtual kitchens of Europe, the Med, the Middle East, Africa, Asia, the Caribbean and finishing with a mish-mash of flavours inspired by Ally's adventures overseas and at home in her own back yard.
It's a lovely book, and one I look forward to dipping into again and again.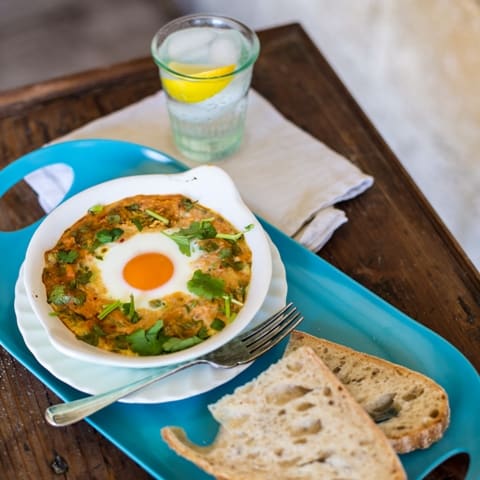 Shakshouka by Ally Phillips
As I was gathering the ingredients together to make the Shakshouka, I was really doubtful that there would be enough food at the end of it to fill Jonny or I up. However, I stuck to the measurements given and was happily surprised that when the final dish came out of the oven it had miraculously plumped up into a hearty lunch. The flavourings used are outstanding and make this super cheap and healthy lunch a very special one which I will definitely be making again.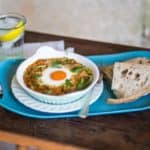 Shakshouka
Ingredients
1

teaspoon

ground cumin

3/4

teaspoon

sea salt

3/4

teaspoon

red chilli flakes

or to taste

2

large tomatoes

peeled & cut into large chunks

1/2

onion

cut into chunks

4

garlic cloves

peeled and sliced

2

tablespoon

extra virgin olive oil

Small bunch of fresh coriander

chopped

2-4

eggs

2

tablespoons

fresh chives

chopped
Instructions
Preheat the oven to 400/200/gas 6

Combine the cumin, salt and chilli flakes in a small bowl and mix well: set aside.

Put the tomatoes, onion and garlic into a baking dish and drizzle on the olive oil, toss to blend.

Pop in the oven for 15-20 minutes or until the edges of the tomatoes and onions begin to char.

Remove and tip the veggies into your blender along with the spice mixture. Reduce the oven to

375/190/gas 5.

Pulse and blend the vegetables and spices for 2 to 3 minutes to make a thick sauce. Pout the tomato sauce into 2 small (4-6 inch) cast iron skillets or similar sized baking dishes, dividing the mixture evenly between the two.

Add half the coriander to each and stir to blend. Swizzle out a small circle in the middle of the sauce and crack the eggs (1 or 2 per dish, depending on how hungry you are) into the centre of each 'sauce whirl'

Cover the dishes with lids or foil and bake for 12-15 minute until the eggs are cooked through.

Remove from the oven and sprinkle each with one tablespoon of chives. Serve with buttered toast or soft artisan bread that you tear off the loaf and sop up that Shakshouka goodness!