Never has a review been timed more perfectly. Our hand-me-down fridge freezer was dying a slow and painful death & every week we were having to throw food away long before the best before date.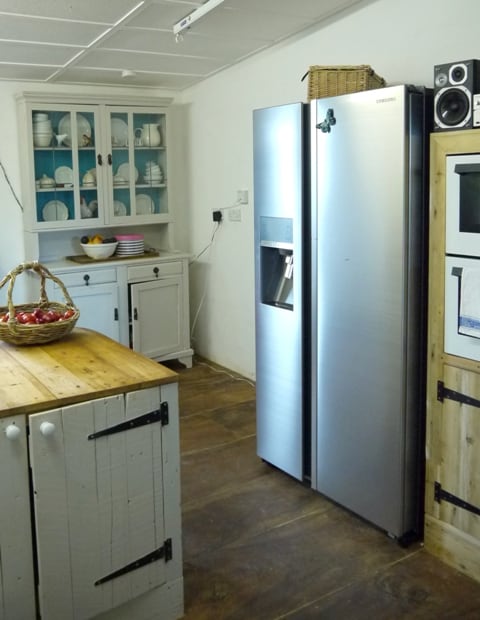 Enter stage left the fridge of my dreams, the Samsung Food ShowCase Fridge Freezer. Tall, dark and terribly handsome with enough room to store all my foodie projects, and more.
We've had to rearrange our kitchen as it's twice the size of our old one so do excuse the gap & tangle of wires above. Delivery was hairy as this fridge is huge. It was touch and go when the guys delivered it whether we'd actually get it in the house, but once they'd removed the (fridge) doors it was easy. Phew! They got it in just the right spot, popped the doors back on and even plugged it in. Within 2 hours of being switched on, both the fridge & freezer were at temperature and I could load them up.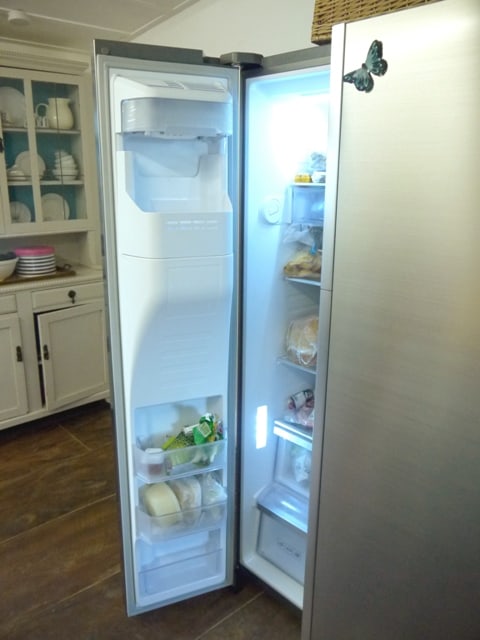 On the left is the freezer which has tonnes of storage. Whilst the shelves are deep it doesn't feel like things will get lost for years at a time because there's lots of storage in the doors and the drawers at the bottom for smaller items.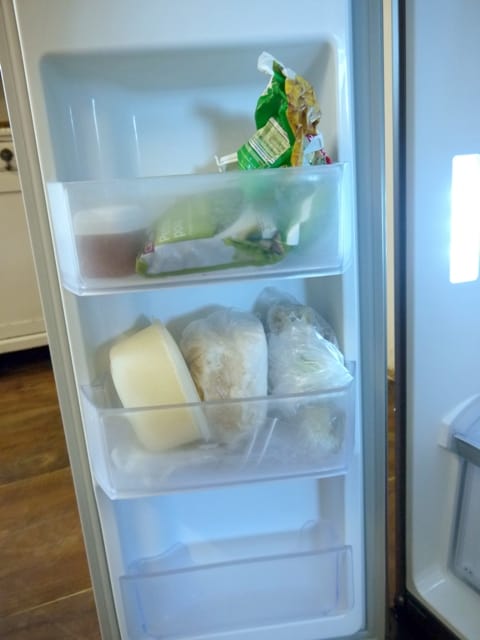 Having specific areas areas for meat, fruit/veg, stock and home-made ready meals is wonderful and will save so much time trying to find things.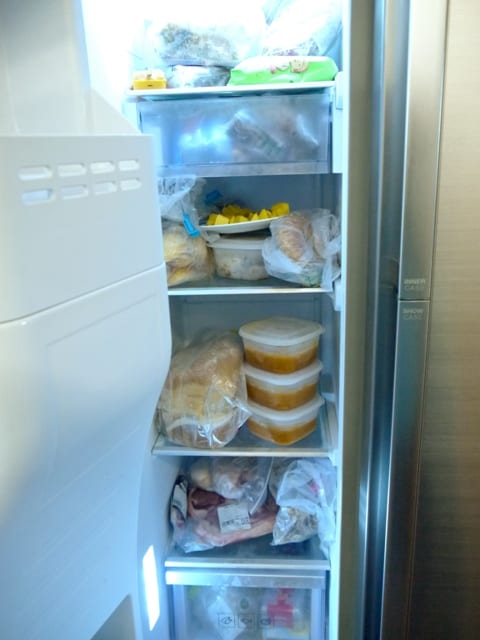 And on the right is the massive fridge.
We have never been particularly organised with our fresh food storage. Apart from the safety rules of storing raw meats at the bottom of the fridge we tended to chuck things in wherever they would fit. Now we have plenty of space to spread things out and I can foresee much less food wastage due to food getting lost under or behind other things.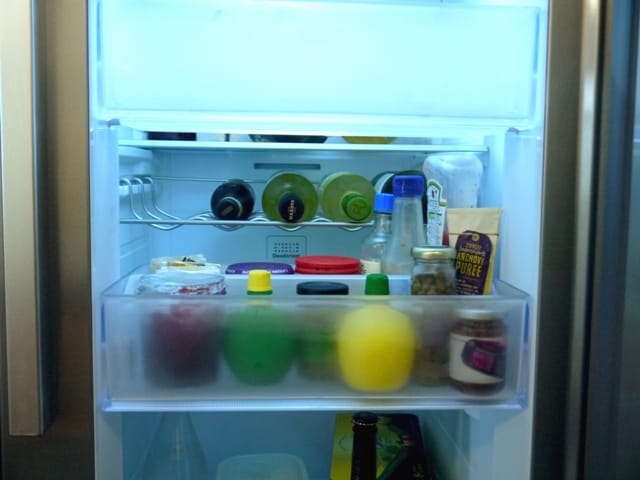 Jonny has his own dedicated drawer in the fridge and in the freezer where he can stockpile all his lactose stuffed items without losing site of them. And I have a drawer in the freezer for storing my favourite seafoods so they're within easy reach to grab and defrost for a quick lunch.
The doors to the fridge are very cleverly designed. Open the thin metal first door…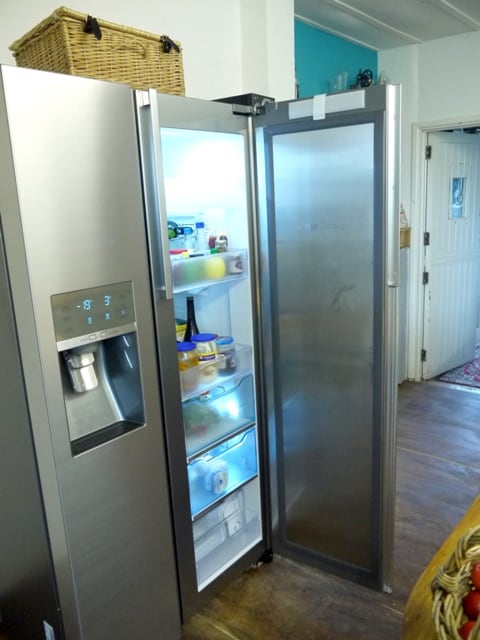 and you have access to deep shelves where it's recommended you keep your most commonly used items. Then open the second door…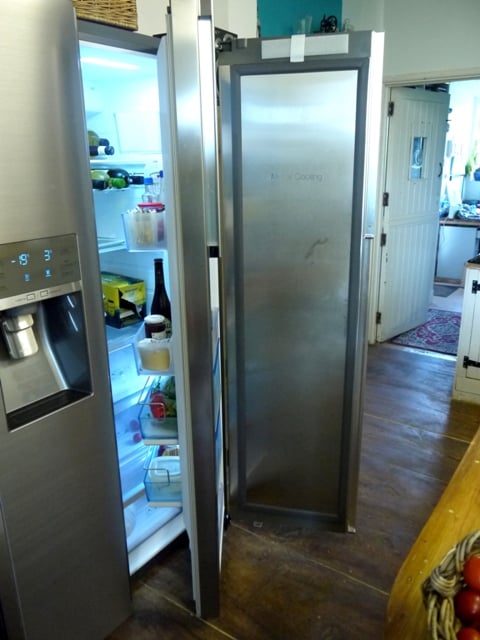 which sounds confusing but it's actually the shelves that you're opening, and you are faced with a huge area for larger and less frequently used items. So smart.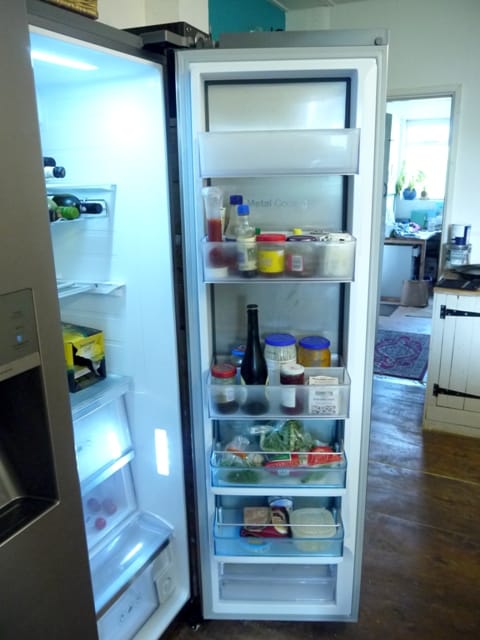 If my explanation leaves you confused, go and watch the video on the Samsung site, it'll explain it far better than I ever can!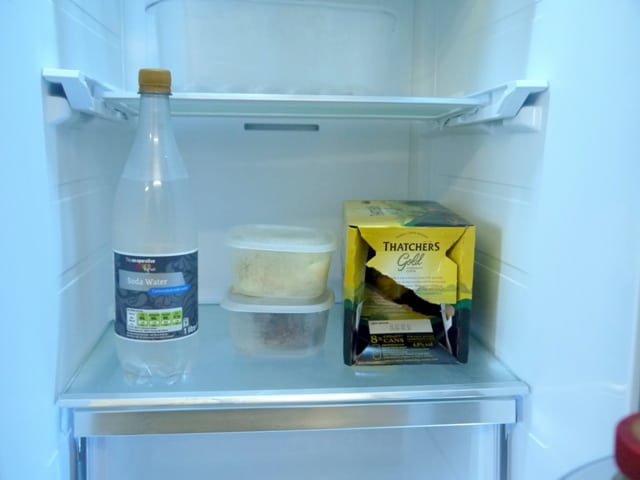 I really like the option of folding this middle shelf out of the way to fit in taller items, such as this bottle of soda water too. Obviously bottles can lie flat, but I'm thinking it'll be useful for my tall jugs that I've never actually been able to fit in a fridge without taking shelves out. I can just imagine how useful all this well designed space will be come Christmas.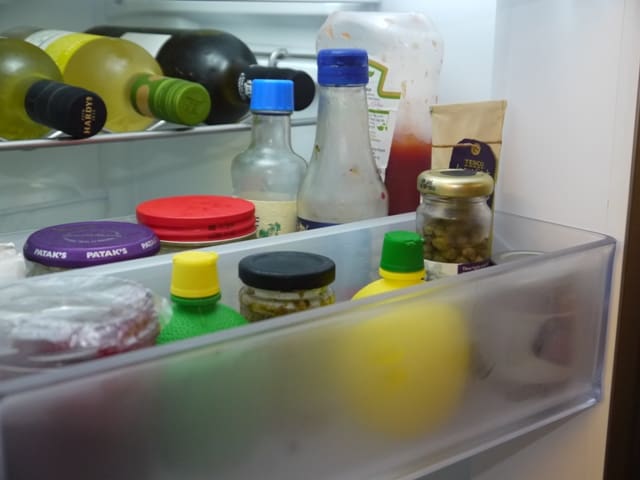 It also comes with a very fancy ice (cubed or crushed Madam?) & drink dispenser which we need to connect the fridge to the mains water supply before we can use it.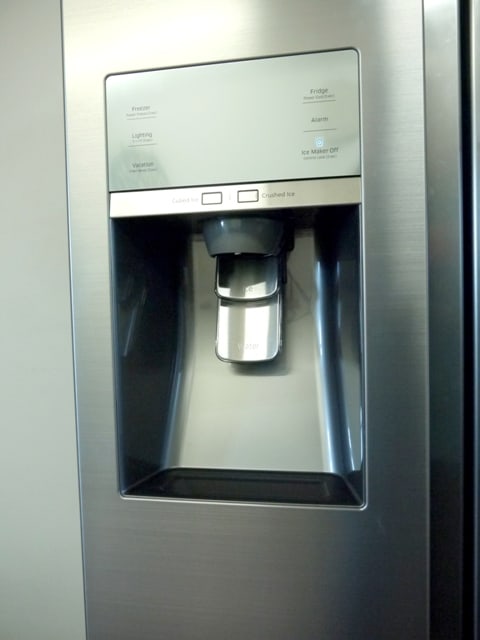 It's early days, and I will be back with a follow up on how it's working out for us soon, but from what I've seen so far, I'm delighted at the design of the Samsung ShowCase and can't wait to do my next food shop!
Huge thanks to Samsung for providing us with the Food ShowCase to review, it's been an absolute godsend! As always all opinions are my own. Janie x