Since taking on my Dad's fruit & veggie garden, I have been trying all those things that I didn't think I liked. You know, the things I didn't like when I was 7 and still continued to think I didn't like. Duh.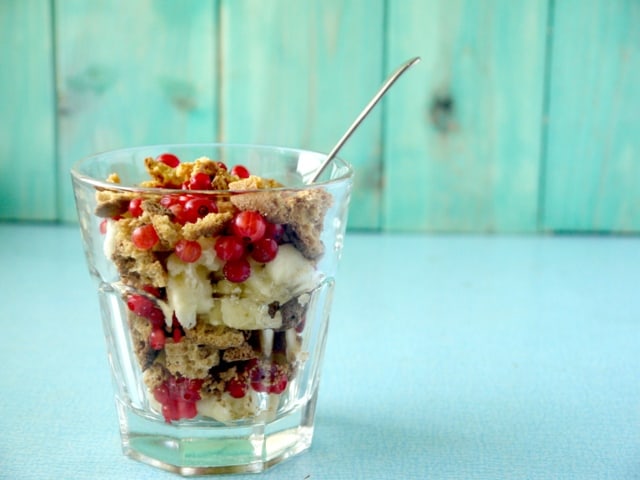 Redcurrants are now firmly embedded on the new grown up list of things I like.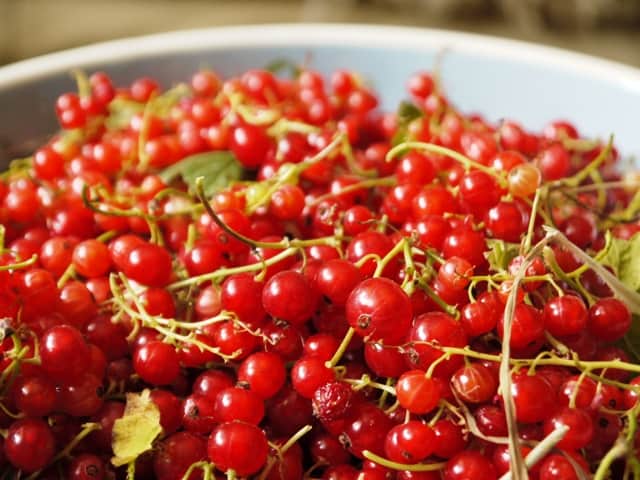 Not only do I love their sharpness and ability to make my eyes scrunch up into a sour face, but I also really like the 6 or 7 seeds hidden inside. They bring a crunchy nuttiness to a recipe and don't have the annoying habit of raspberry seeds to get stuck in my teeth for days at a time.
But the thing I love absolutely best of all is their colour. They have weird magical powers whereby they can make any plate of food shine and sparkle.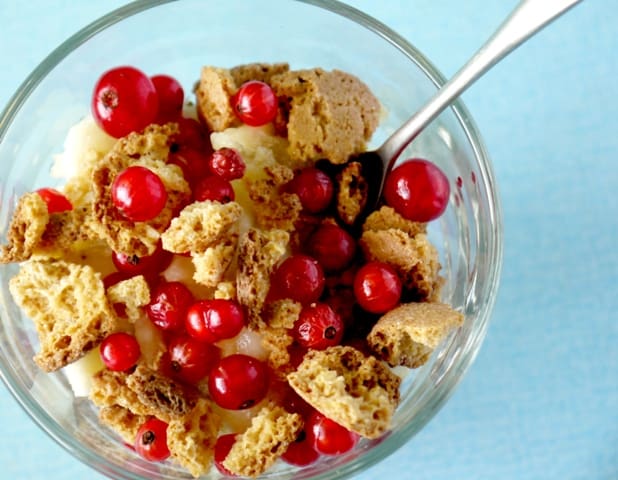 So, in my redcurrant journey of discovery, here is a sweet which was as close to perfect as possible. Admittedly my pleasure was slightly marred by the realisation that Amaretti aren't dairy free. And unfortunately this realisation came after I'm scoffed this dessert. Oh well. Next time I'll make it with meringue instead.
If you're a bit of a wimp & find the redcurrants a little too sharp, try balancing a hefty dollop of Greek yogurt on top & drizzle the entire thing with honey.
However, if you have a leaning towards the sharp & the sour, try this in its virginal state, and please send me a photo of your sour face :)
In case you need any more redcurrant inspiration, check out & follow my In Season ~ Redcurrants board on Pinterest.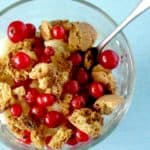 Redcurrant, Banana and Amaretti
Ingredients
Per glass/person
2

tablespoons

of fresh redcurrants

1

banana

mashed

3

or 4 smashed Amaretti biscuits

crush in the bag with a rolling pin or saucepan
Instructions
Layer mashed banana, then redcurrants, then the crushed Amaretti's.

Repeat, finishing with a sprinkle of berries on the top.