When Rex London sent me a cute little set of school milk bottles in a crate to review, I made the mistake of opening the parcel in my Mum's house.
I was planning on using them in a little photo-shoot with fresh home-made lemonade. All zingy and fresh, and with pictures that made your mouth water.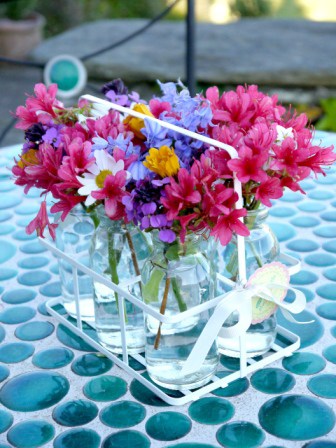 However, they haven't even made it to my house as Mum squealed with glee when she saw them, and immediately ran out into the garden to pick flowers!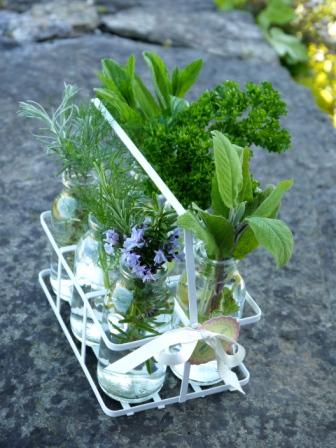 Who am I to spoil her fun?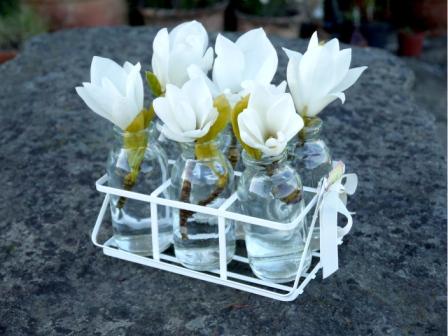 When I came back to photograph them, she'd done 3 different displays. One with bright colourful flowers, one with fresh herbs and one with Magnolias which (apparently) would be perfect for a wedding. Mum, you're gorgeous!
So, not so much a review as a Homes & Gardens spread. Sorry Rex London!
Home-made lemonade recipe (hopefully!) coming soon :)