Poached Duck Egg Salad….What can I say ? Nom nom nom. Sorry. Let me just… finish… this plate. Slurp. OK.
Ever poached a duck egg? With all that delicious, rich yolk you'll be in tastebud heaven, and the clean crisp salad balances it out beautifully.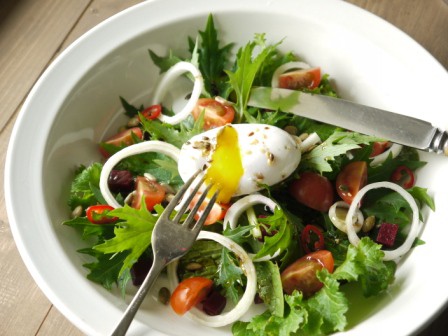 I'm quite sure no one needs a recipe to knock up a salad, so I won't attempt to write one, although I will recommend a simple olive oil, Balsamic vinegar & lemon juice dressing to accompany it. Seeds toasted in a hot, dry frying pan and sprinkled over the finished salad work perfectly well too
Poached Duck Egg Salad.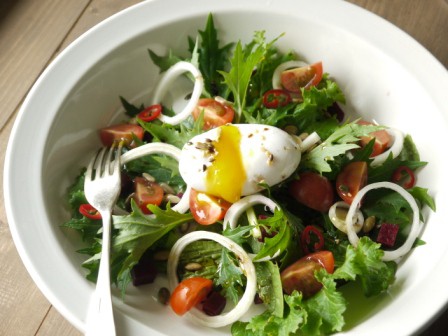 And if the perfect poached egg has eluded you to date, check out my earlier post to understand the poaching magic (or you could of course just buy a Poachpod
!)
Right, lunch is over. Back to work :)