You may have noticed things are looking a little different round here. The past week has had me rooting round in the geeky depths of the blog to pretty it up and make it far more user friendly.
I was actually quite surprised how many recipes I had written over the past 5 years! They're all super easy to find now, so next time you're stuck for dinner time inspiration, do take a peep.
There are still a few glitches to iron out on the new site but I'm getting there. Do you like it?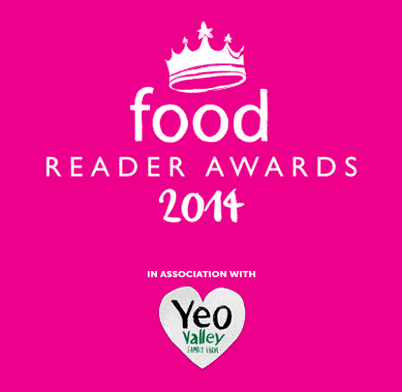 And in other news, one of my lovely readers (thank you Pam!) let me know she'd voted for me in the Food Magazines 'Food Reader Awards'! The awards cover foodie businesses and blogs right across the south west of England, and it would mean the world to me to get your vote.
Apparently I need to try and gather as many votes as possible to make it onto the shortlist.
If I've ever made you giggle, made you think or made your tummy rumble, please follow this link, and in the third box from the bottom (Best Food Blogger), pop in hedgecombers.com or The Hedgecombers.
Click here to vote for The Hedgecomers!
Voting at this stage closes in 3 days time (Nov 21st). Huge thanks in advance, and I owe you all a pint. MWAH!
Janie x