Fed up of boring lunches on the go? It really doesn't take that much more effort to turn a dull old tuna sandwich into something that makes your taste buds tingle and your co-workers envious.
Serve these with salad, baguette, cracker, leftover rice, pasta or potatoes. The world is your oyster (or tuna fish).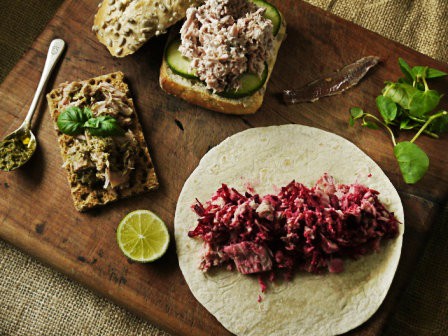 Tuna, Beetroot, Lime & Black Pepper
Not only is this sandwich a total winner, it is SO good for you too!
Wash & Scrub a raw beetroot, grating a couple of tablespoons from it. Mix with a well drained tin a of tuna, a squeeze of lime of juice and a smattering of freshly ground black pepper.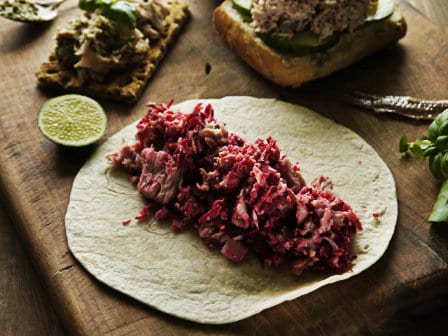 Tuna Anchovy & Mayo
The perfect store cupboard lunch!
Make up your tuna mayo as normal (I used 1 tin of drained tuna, and 1-2 tablespoons of mayo) adding 1-3 finely chopped anchovies depending on how salty you like it. Ideally serve with something green like watercress, cucumber or rocket.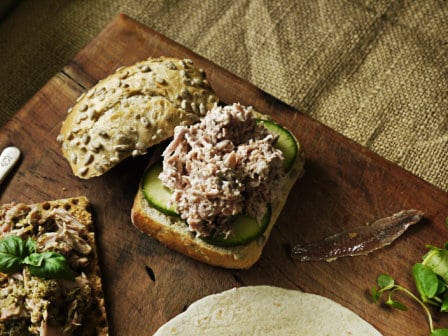 Tuna Pesto & Red Onion
Doesn't Pesto make everything taste better? I can happily spoon this stuff straight from jar to mouth. If you're not such a fan you may want to use a little less :)
Mix 1 tin of drained tuna with 1-2 tablespoons of pesto and half of a finely shopped small red onion.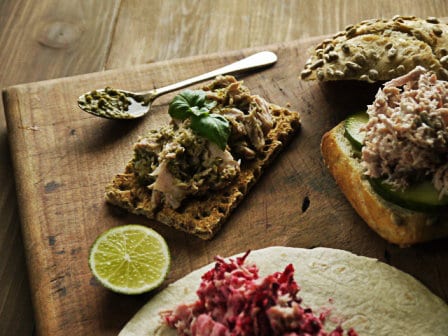 How do you pep up a tuna sandwich?