There's usually some scraps of meat left on the bird after serving a roast chicken. Turn those scraps into a super quick & easy lunch filler, and save yourself buying lunch on the go.
Stuffed Chicken Sandwich
Chop a good handful of white & dark meat and the same amount of leftover, cold sage & onion stuffing. Add a dollop of mayonnaise, a chopped spring onion and some black pepper and mix well.
Stuff in a sandwich with some crunchy lettuce. Yum!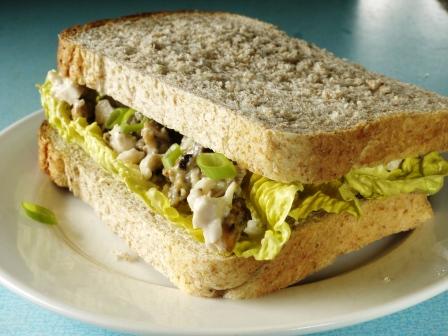 Easy Asian Chicken Salad
Chop a handful of left over chicken and mix with a desert spoon each of mango chutney and sweet chilli sauce. Add some defrosted sweetcorn and any other salad veggies you may have in (I used onion, celery, cucumber and lettuce). Serve with some crackers or oatcakes for a perfectly filling, and healthy lunch.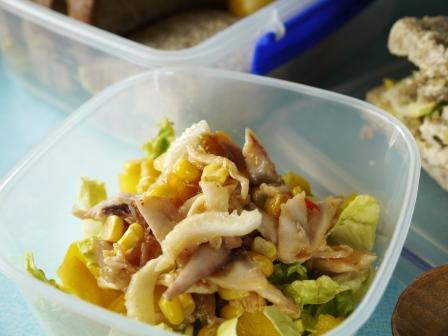 Speedy Chicken Soup
If you need something hot at lunchtime, why not knock up a quick pot of soup with your leftovers?
Heat a handful of cooked chicken with a cup of water on the stove. Add a cooked potato (roast potatoes are just fine) or  two and any veggies you have left over from the roast.
Once it's piping hot, season & blitz with a stick blender until smooth, adding more water if necessary. Store in a food flask until lunch time.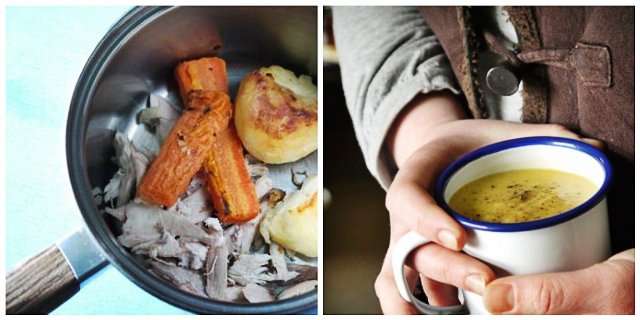 What's your favourite use for leftover roast chicken?