*This competition is open worldwide!*
Whether you're terrified at the thought of baking bread, or a pro at knocking out several loaves at once, you're sure to learn lots from this brilliant prize courtesy of Baking Mad.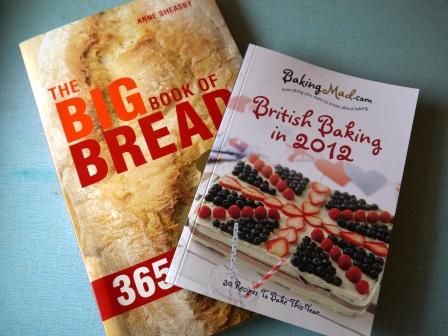 The 'Big Book of Bread' is bursting with recipes to fill any possible carb craving! I particularly love the flat breads section, and got totally inspired just flipping through.
They've also given us the 'British Baking in 2012' cookbook, a patriotic little collection of classic English baked goodies with a modern twist. The photo's in this one are stunning and I guarantee you'll use it again and again!
Do visit the Baking Mad website for more ideas, recipes and kitchen tips. They'll show you how to make Yorkshire puddings, how to make pancakes or my favourite how to make pizza dough. There are also a heap of useful video's  for learning new tricks and some of the kids baking ideas are just adorable!