Tomorrow I'm off on a month long trip round Wales. My quest is to hunt down the tastiest, quirkiest and most memorable places to eat the country has to offer. From truck stops to castles, farm shops to cookery schools. Wherever there is good food, I intend to sniff it out. Hard life huh?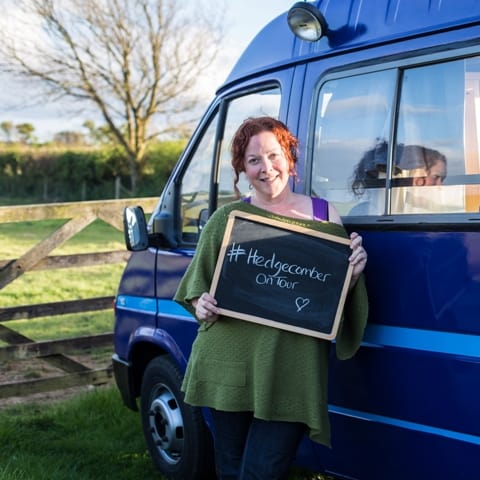 My travelling companion is this van that charmingly goes by the name of Mary Jane :) I have a feeling progress will be a lot slower than I'm used to, but what she lacks in speed & agility on the road, she will definitely make up for in comfort in campsites.
I'll be posting pics of my adventure on Facebook, Twitter & Instagram as often as time (& connection allows), so keep an eye out on where I am with the hashtag #HedgecomberOnTour. Oh, and whilst I am away I've lined up some cracking guest posts from various friends of mine here on Hedgecombers. Hwyl Fawr!
Janie x
PS Do you know Wales? Do you now anywhere that sells awesome street food, rears sublime Welsh Black beef, makes the best Welsh fry up (cockles & laverbread n all)? If so, please let me know below and I'll try to squeeze in my favourites.