Secret Kitchen Southwest England is a brand new guide book that I have been involved in. Keep reading to find out the inside scoop & to bag yourself a free copy!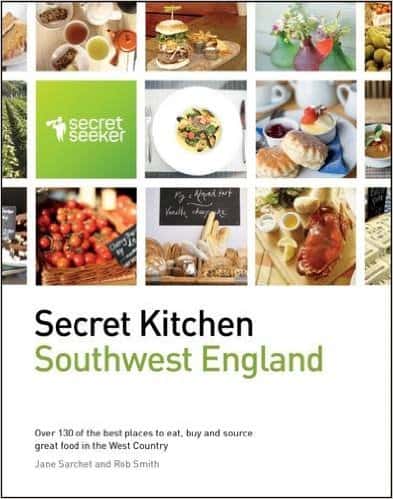 A couple of years ago I was hired to research, write and photograph the content for a foodie guide book called Secret Kitchen Southwest England. I picked the brains of family and friends, begged friends to ask their friends and asked countless strangers for their absolute favourite foodie haunts until I had compiled the ultimate list of places to eat, order or source food across Bristol, Bath, Dorset, Somerset, Devon and Cornwall.

To gather all the info for the content I spent weeks away from the farm living out of my car and camping in a tiny pop up tent! I covered hundreds of miles zigzagging across the various counties finding the best of best, covering everything from farm shops to high end restaurants, truck stops and cafes to the best street food around.

Two years later and I've just received my first copy! It's so surreal, seeing my name on the front of a paperback, and seeing my words seamlessly entwined with that new book smell! It looks fantastic and I am so proud of this piece of work.
If you live in or visit the south west, or have foodie friends that do, this book is the perfect traveling companion. Why not keep a copy in your car for those times that you're in a new area and want the insiders scoop on the best places in town to eat. If you find one you absolutely love, be sure to tweet or Instagram your visit with me!

If you'd like the chance to win a signed copy, simply leave a comment below telling us where your favourite place to eat across the south west is, then be sure to go back and click the box on the rafflecopter. You can also grab bonus entries by completing the other steps listed in the rafflecopter.
If you're not picked as a winner, don't fret you can always order your copy on Amazon: Secret Kitchen: Southwest England: Over 130 of the Best Places to Eat, Buy and Source Great Food in the West Country (Secret Seeker)