Every year, my friend Lynne and her mum Jean, make a big batch of this mincemeat, and I'm lucky enough to receive a jar!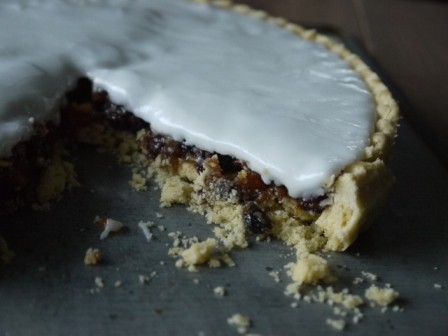 This year I asked them to share the recipe, so I could pass it on to all of you. It is a moist mix with the perfect blend of flavours, and is a bazillion times tastier than any supermarket version.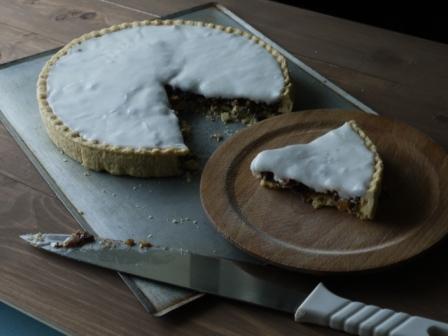 Thank you ladies, one year my jar may even make it to Christmas!
Normally, I bake the mincemeat in traditional little mince pies with pastry lids and all, but this year I was inspired when Jean mentioned her friend who makes one big pie, and drenches it in icing. OK, I'm sold!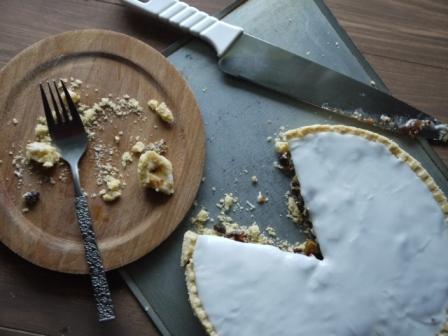 Lynne's Merry Mincemeat
Ingredients
225

g

seedless raisins

110

g

sultanas

110

g

apples

peeled & cored

110

g

mixed peel

50

g

suet

beef or vegetarian are both fine

225

g

currants

110

g

soft brown sugar

1

tablespoon

golden syrup

1

teaspoon

mixed spice

1

teaspoon

cinnamon

¼

teaspoon

nutmeg

4

tablespoons

brandy or whisky

Juice & zest of 1 lemon
Instructions
Blitz the raisins, sultanas, apple, peel & suet briefly until coarsely minced. Leave the currants whole.

Mix all the ingredients together well, cover the bowl and let it rest stirring occasionally.

24 hours later pot into sterile but cold jars, leaving a little space at the top of each jar. Pop on a waxed disc and cover with the lid or jam pot cover.

Keep in the fridge until ready to use.