You know when you find somewhere to eat that is so special, where the love that goes into each plate of food is instantly obvious and the attention to detail is off the wall? Well, The Hub cafe in Liskeard is one of those places.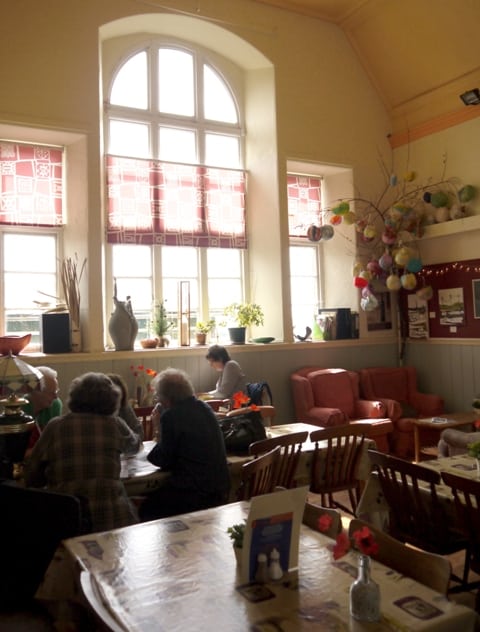 It's hidden away in the back streets of this old market town, and whilst you do have to hunt to find it, I assure you it is definitely worth the effort!
My good friend Choclette from Chocolate Log Blog first introduced me to the Hub, when we met there for a gossip and lunch. You can read her review here.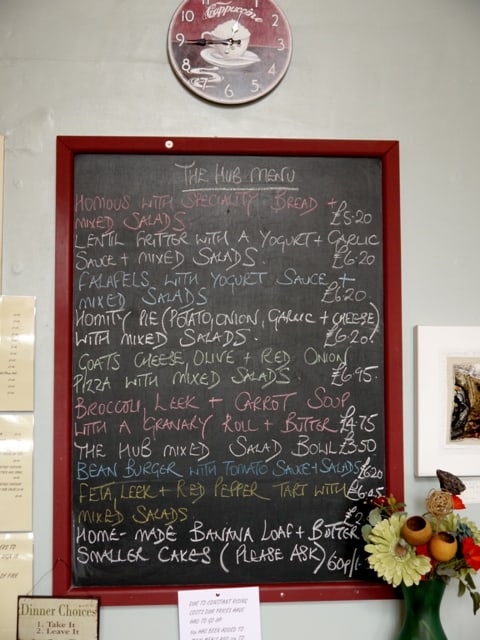 I've now eaten their twice (the first time I left my camera battery at home & the pics I took on my phone really didn't do the place justice). The first time I had the Lentil Fritter, and the second the Falafels. Both were really tasty.
Each dish came with a side of 'mixed salad'. I'll be honest, I had a picture in my head of what a 'mixed salad' would comprise of, and I bet you do too! Lettuce, tomato and cucumber seem to form the base of most of the 'mixed salads' I've met. Not at the Hub!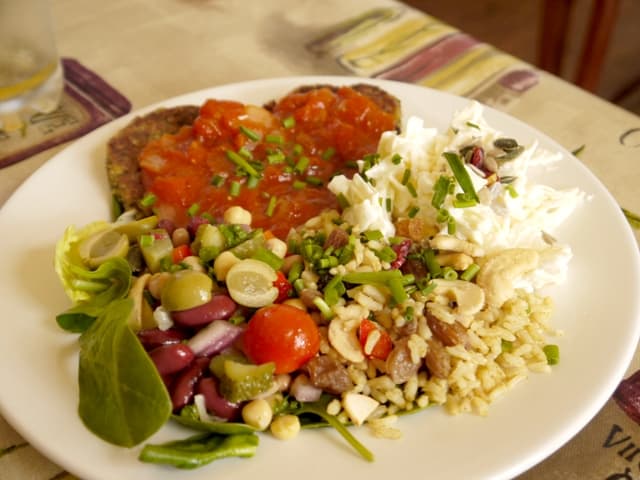 Fresh coleslaw sits alongside a mix of olives, beans, rice, sultanas, cashews, chickpeas and gherkins whilst the whole lots was sprinkled with fresh chives and mixed seeds.
How often do you eat out and feel more virtuous than you do when you cook for yourself from scratch?!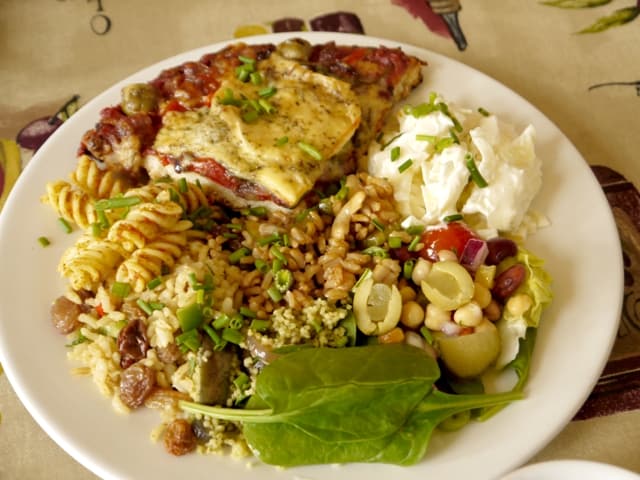 This was Mum's plate. She had Goats Cheese, Olive & Red Onion pizza which looked amazing!
Cathy, the owner, is an artist and her work lines to walls. It becomes very easy to piece together her love of visually beautiful things when you see her art and how she puts together a plate of food.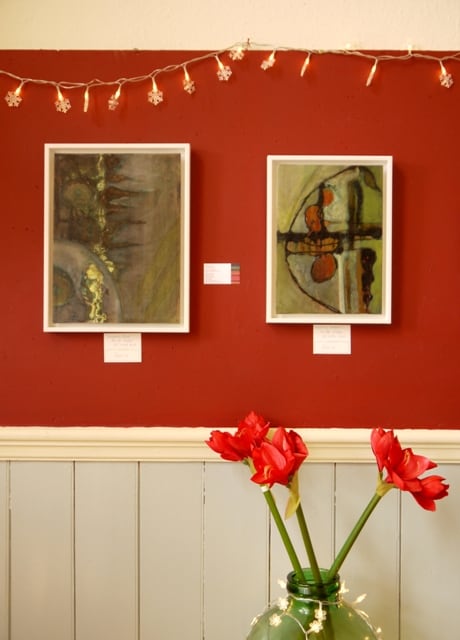 South facing, and flooded with light whatever the weather, it is a wonderful environment to catch up with friends, take the family or even hide away with a good book and a plate of beautiful food.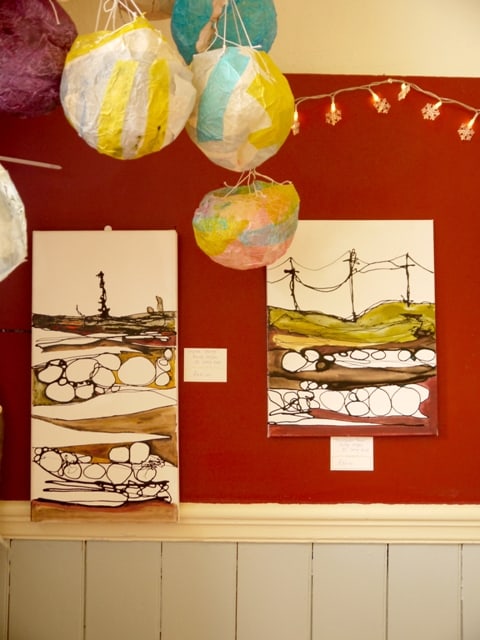 If you live in, or are visiting Liskeard any time soon, please visit this great little cafe and treat yourself to some great quality nosh. And if you live too far away I hope you can find the equivalent independent cafe in your local town.
If you do, visit them often and support them all you can, as times are really hard for small businesses and towns like Liskeard would sorely lack such a great venue with awesome real food.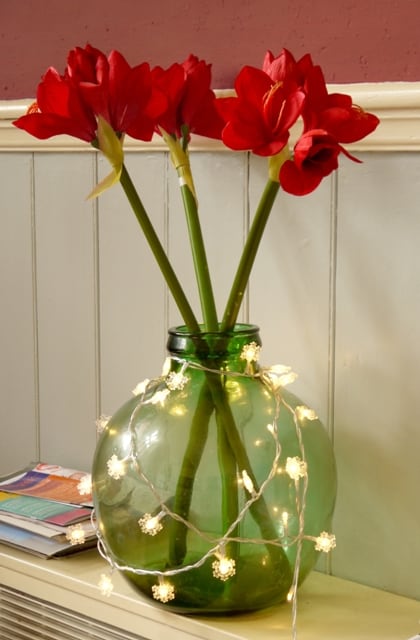 Thanks Cathy, see you soon!