Welcome to the first in my 'Back to Basics' recipe video series where I share simple recipes for those that are new to cooking and baking. Today we're finding out How to Make Scones.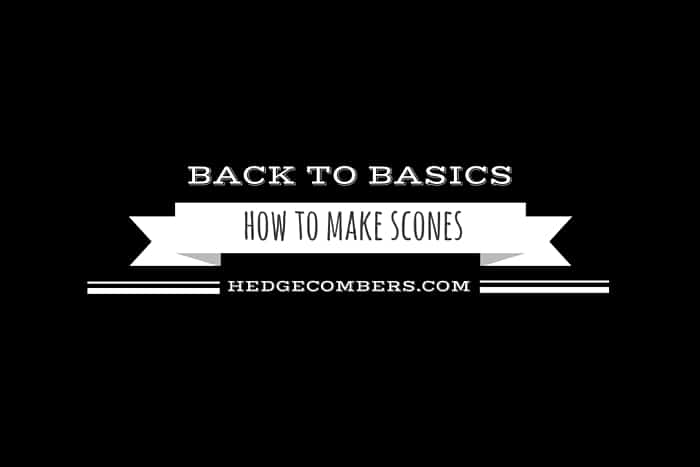 Everyone loves a freshly baked scone right? They're dead easy to make, so why not dust off your kitchen scales and find out just how easy!
Once you've made the recipe a couple of times, why not bake a double batch and freeze half for later. Pop a frozen one into a lunch box and (in the summer months) it'll be defrosted by lunch time and keep your lunch box cool in the meantime. In the winter you may want to leave one out overnight to defrost before popping in the lunch box. Add some butter and a lump of cheese, or some jam for a tasty homemade treat on the go.
And if you're making them with kids, why not make some funny faces or write their initials on the top of each scone using sultanas, glace cherries or other dried fruit? Making cooking fun is the key to keeping kids interested.
Below I've put together a simple 'How to Make Scones' video to walk you through the steps involved, which you can stop & start as necessary. So get your kitchen surfaces cleared & wiped down, set up your ipad or laptop in easy view, hit play and let's bake!
Easy huh? Baking really is, and when you've got a few basics under your belt it'll give you the confidence to start experimenting and start using a recipe as a starting point rather then something that is written in stone.
Do let me know if you found this video helpful and if there are other basic recipes you'd like to see me cover in the future!
Janie x
PS by subscribing to my youtube channel here you'll be notified each time a new recipe from this series is released. Enjoy!