Since finding out I'm lactose intolerant I've tried most dairy free milks but rarely buy them as I find the cartons way too big and end of throwing most of it away. I've weaned myself off pretty much all drinks & meals that use substitutions for dairy products although I do sometime still crave a bowl of muesli or a soya latte.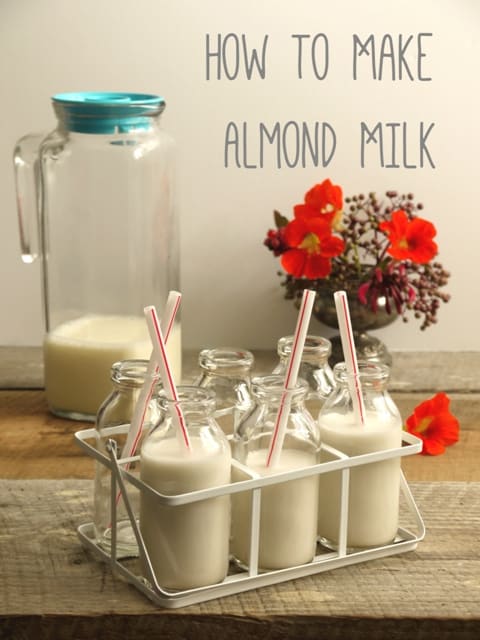 So I was very excited to find out I could make my own nut milk in my new Froothie Optimum 9400. I love the idea of being able to whip up a small batch as and when I need it, and as it only takes 30 seconds of blending and the same again to clean the jug & blades, it's much quicker than popping to the shop to buy some!
I started off with almond milk, but there are plenty of other options. How about hazelnut, brazil or even pecan? And you can even make your own coconut milk too. Emma from Coconut & Berries made this divine sounding Healthy Mocha-Hazelnut Shake, how good does that sound?!
It's early days, but I think I'm a little bit in love with my Froothie already :)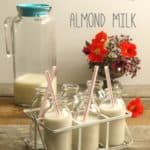 Home Made Almond Milk
Ingredients
150

g

almonds

1

litre water
Instructions
Blend the nuts and water together for around 30 seconds on high in the Froothie blender.

Drain into the nut milk bag that comes with the machine and drain then twist the bag to squeeze all of the fresh almond milk out.
I am an ambassador for Froothie and all links in this article are affiliate links. However, as always, all reviews of a product are based on my honest experience with them. If you'd like to know more about Froothie or this machine in particular, please visit the Froothie website for more details.