I'm so excited to share this post with you! I was recently sent a box of supplies from Gousto, and I am in love with their concept. You pick your meals from their weekly changing menu, they box up and send you everything you need to cook that meal (except for the basics such as oil, salt & pepper etc) and you cook your meal following the recipe card included.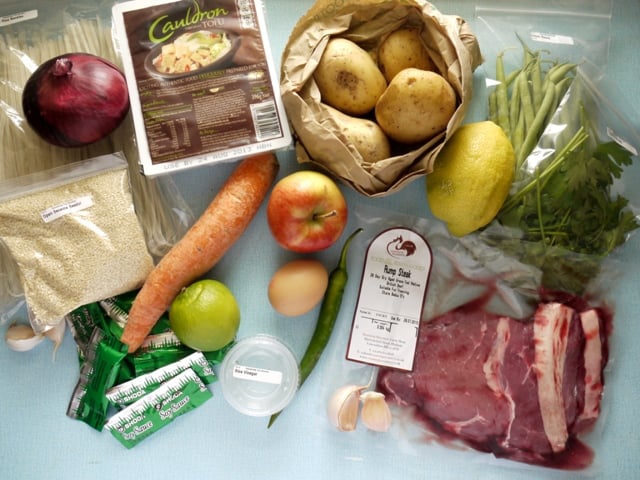 We were off camping the day that my box arrived, so I took the 'Vietnamese Rainbow Salad with Sesame Crusted Tofu' meal kit with me, and cooked it up over an open fire that night.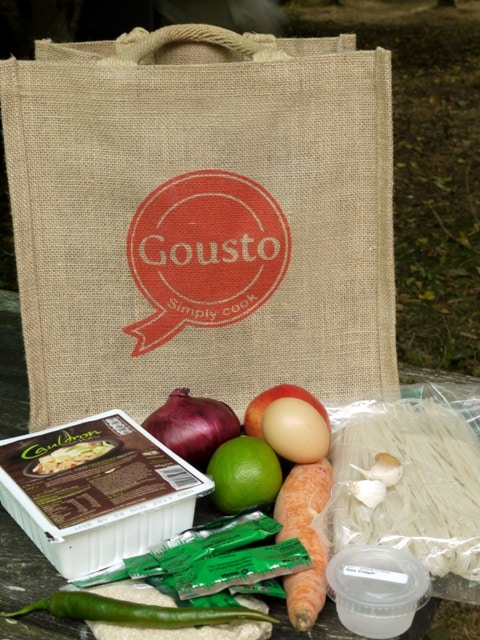 I haven't eaten tofu since my teenage vegetarian days (when I was seriously gastronomically challenged) so I was really interested in trying it in a flavourful dish. All I can say is that Jonny & I both LOVED it!
I did forget a grater so the salad was a little crunchier than it should have been, but the flavours in the entire dish were fantastic.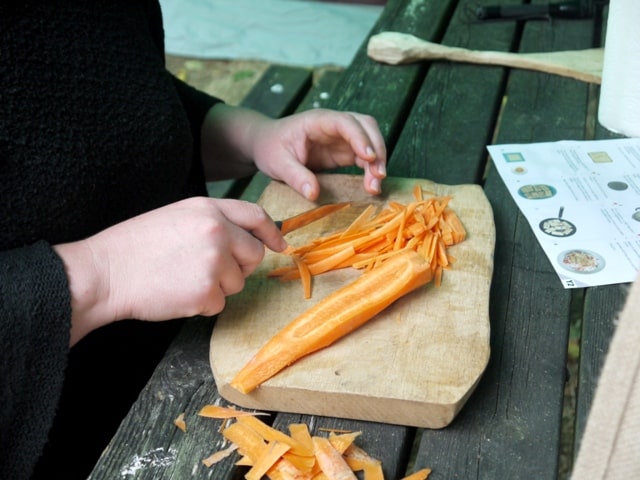 That's the other great thing about Gousto, if you're not a very adventurous cook this is a great way of trying new dishes without having to stock your pantry full of bottles & jars of things you may never use again. And of course the recipe cards included with each meal are yours to keep to recreate your favourite meals whenever you fancy.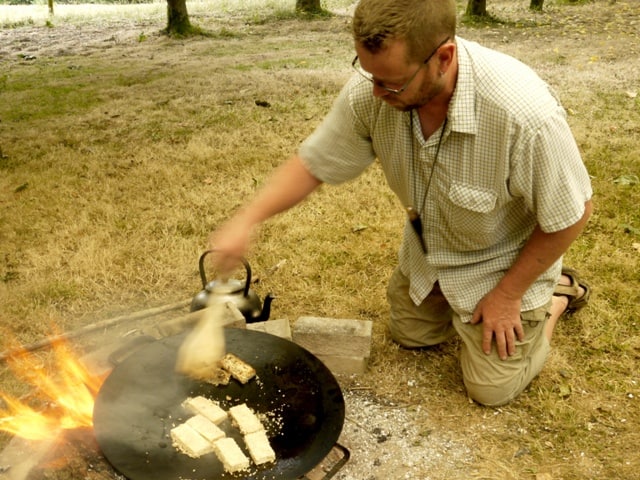 The box arrives very well packed with biodegradable sheep's wool insulation & ice packs wrapped around the chilled ingredients. I was a little concerned that there would be lots of plastic waste, but they are actually at a minimum. The veggies arrived in paper bags, and most of the plastic (such as ziploc bags) will get reused several times in our kitchen. I even kept the ice packs for future camping trips!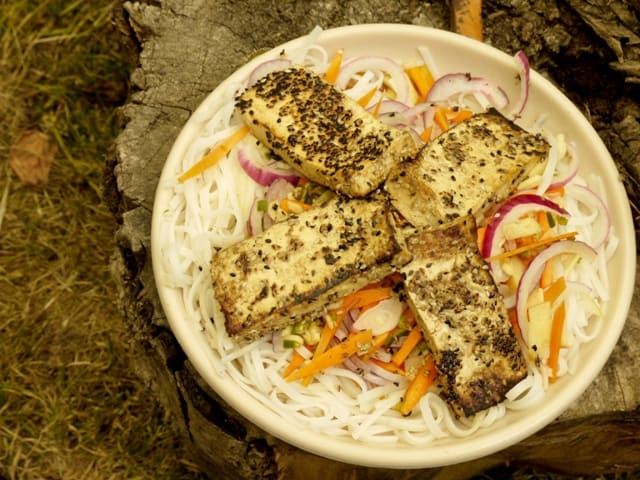 For anyone that is pushed for time, relies on take away food, or isn't home all that often, Gousto are a fantastic resource to provide you with easy, healthy and interesting meals. I love them!
This post was sponsored by Gousto, all views are my own.