This has to be the easiest cupcake topping in the world (and possibly the tastiest too!)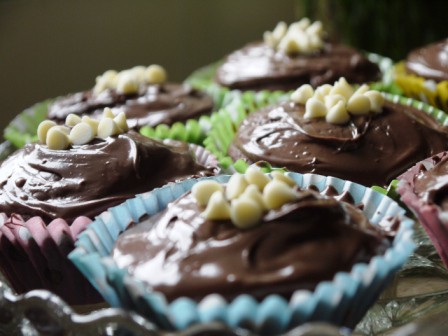 Warm a jar of Nutella until the chocolatey goo is shiny and slightly runny. Use a knife to smear a decent size dollop of said goo over the top of a bun.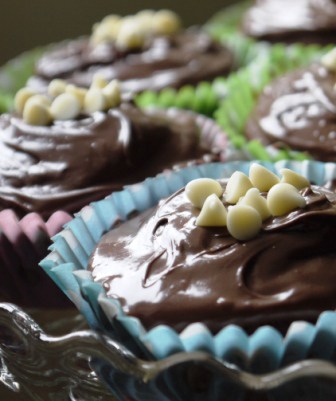 Simple huh? And darn tasty too!