Last weekend saw the first ever Devon Chilli Fiesta, held at RHS Rosemoor. There were growers & producers from all over the UK selling chilli's in all their various forms, from whole & dried, to sauces, fudge, cupcakes, chutneys, chocolates and lots more.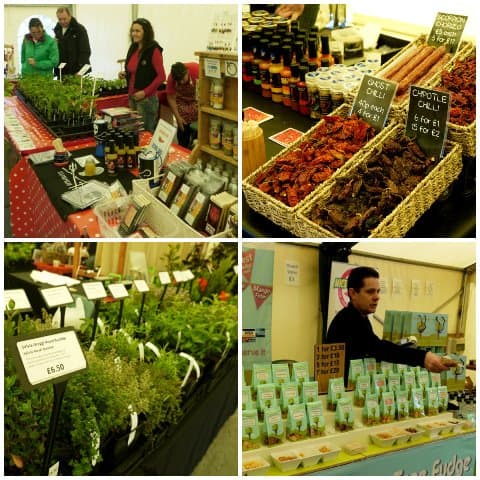 I purposefully hadn't grown any seeds this year, knowing that we would be visiting the event, so was like a kid in a sweet shop!
We came home with 8 plants from Dartmoor Chilli Farm, who claim to have 100 different varieties this year! Ours range from sweet and mild to kickass hot. They are all planted up in the poly tunnel & now I have to learn the finer art of patience while they do their thing.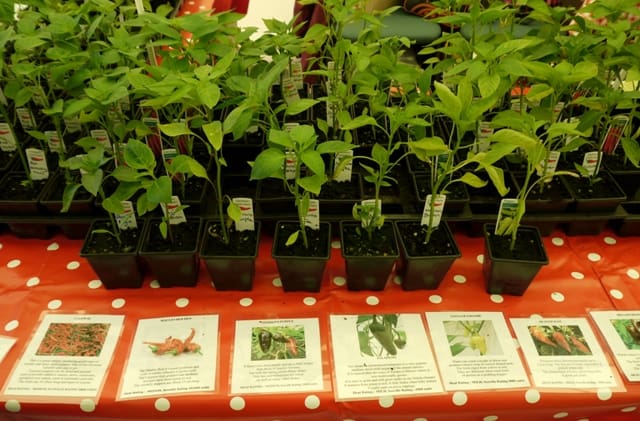 We also picked up some unusual herbs, an African Blue Basil (which is a perennial and smells amazing) a Blackcurrant Scented Sage (which apparently makes a rather tasty Pimms) and a low growing Corsican Mint. The car smelt wonderful on the way home!
A great day out for chilli heads everywhere, I'm already looking forward to next year!
PS I also had to share this fiery dragon that guards the little summer house in Rosemoor's gardens. I think he may have been at the Dartmoor Beast hot sauce…