Crispy Fish Fingers, made by coating fish with… crisps! The crisps make a great impromptu coating that contain their own cooking fat and, like most other foods, taste even better cooked over a campfire.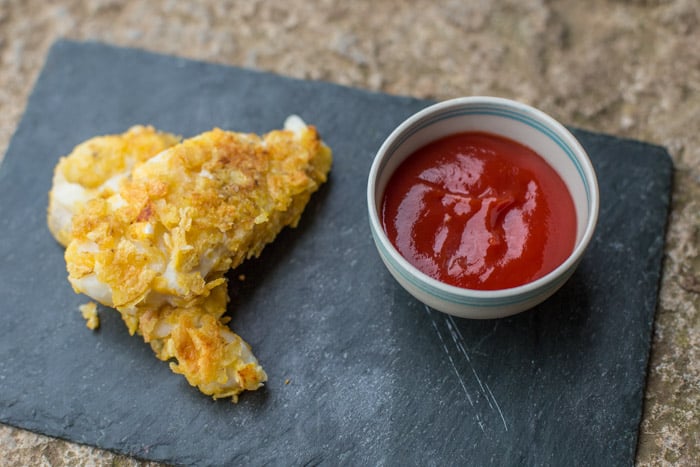 Now I'm not averse to panko breadcrumbs, and even keep a little stash of homemade breadcrumbs made from Jonny's sourdough in the freezer for breading emergencies #FirstWorldProblem, however I have discovered a childlike delight in 'breading' things in crushed up crisps.
Classy? No, not by a long shot. Tasty? Oh yes, very :D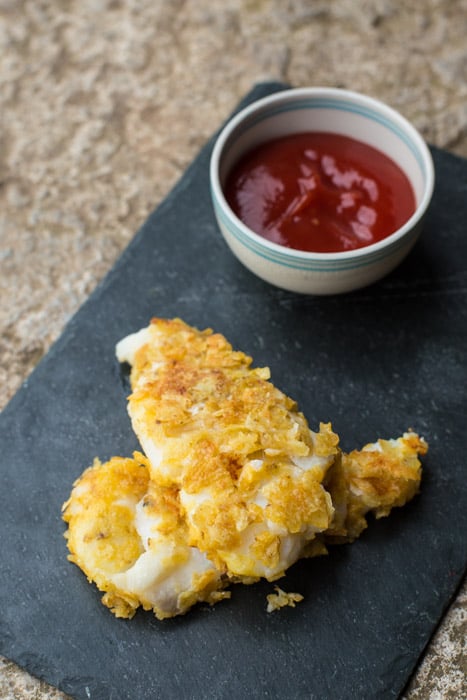 The gloriously golden ones in the images here were cooked in a cast iron skillet on my electric hob, whilst the ones in the video below were cooked directly over a campfire grill. As crisps contain a lot of fat (they make great firelighters in survival situations because of this!), the fat causes the fire to flare up in places and you end up with little burnt patches on your cripsy fish fingers. Personally I love food that has a little bit of charring, but I've met enough people that hate it to suggest you stick to cooking these in a heavy frying pan if you are in the hate group.
Simple huh? Once you've given these crispy fish fingers a go, why not put your crispy coating skills to the test and conjure up some other BBQ delights such as chicken fillets or maybe some homemade scampi (Oooh, homemade scampi. I NEED to have a go at this!)
Happy camping!
Janie x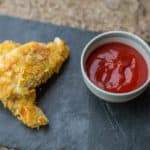 Crispy Fish Fingers
Ingredients
White

meaty fish such as cod, sliced into fingers

A bowl with plain flour

salt and pepper

A bowl with 2 beaten eggs

A bowl with a bag or two of full fat crisps

I used salted, but if you find a flavour that works better, please let me know!
Instructions
Dip the sliced fish into the seasoned flour, then the beaten egg, and finally roll each piece around in the crushed crisps.

Lay on a hot BBQ, cook under the grill or fry in a heavy frying pan (no fat needed)

Dunk in ketchup & enjoy :)