Pork tenderloin is the prize piece of a pig, the bit that I could never bring myself to sell, but rather hide in the bottom of the freezer like a dog burying a bone. This is the first time I've cooked it over an open fire and the smokiness it adds to the lightest hint of bacon flavour is superb.
This 'recipe' may look ridiculously simple, but please don't be fooled by the lack of fancy ingredients. It is so juicy and flavoursome that I promise you won't miss your spicy marinades or special sauces.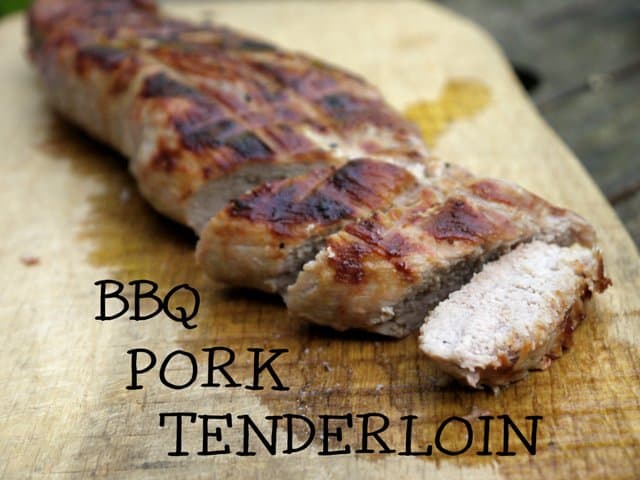 Season it just before you bung it on the heat. If you let it sit with salt on for any time the salt will start to draw moisture out of the muscle leaving you with a not so juicy, or worse tough, piece of meat. On that note, avoid overcooking it too.
Campfire and BBQ friendly
I cooked it over the embers of an open fire, but of course sat atop your barbecue would make it equally delicious. Slice into 1/2 inch wide pieces and serve with a good salad and bread, or roast some veggies alongside.
S'yummy.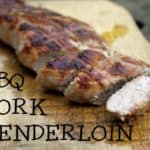 BBQ Pork Tenderloin
Keyword:
bbq pork fillet, pork fillet on bbq
Servings
:
2
-4 portions (depending how ravenous & greedy your guests are!)
Ingredients
1

tenderloin

Oil

Salt & pepper
Instructions
Preheat your BBQ until you have white hot coals. Spread them out under the area where your meat will be, pushing any wood or coals that are still licking flames off to one side.

Rub the meat all over with oil, then season well.

Pop onto a grill and let sit for 5 minutes. Turn twice more (total of 15 minutes) and the meat should be almost cooked through (depending on the thickness of your loin).

Put the meat on a plate and let sit for at least 5 minutes whilst the meat relaxes, sucking back up the lovely juices and the residual heat finishes cooking the centre to perfection.

Slice through the middle of the joint to ensure it is cooked enough (a slight hint of pink is acceptable) then slice and serve.
Nutrition Facts
BBQ Pork Tenderloin
Amount Per Serving
Calories 1088
Calories from Fat 288
% Daily Value*
Fat 32g49%
Cholesterol 589mg196%
Sodium 471mg20%
Potassium 3564mg102%
Carbohydrates 0g0%
Protein 187g374%
Calcium 54mg5%
Iron 8.8mg49%
* Percent Daily Values are based on a 2000 calorie diet.