Every now and then being a blogger makes me feel super special, and today is one of those days. I'd been asked if I'd like to review a posy of flowers from The Great British Florist. Begrudgingly, I agreed ;)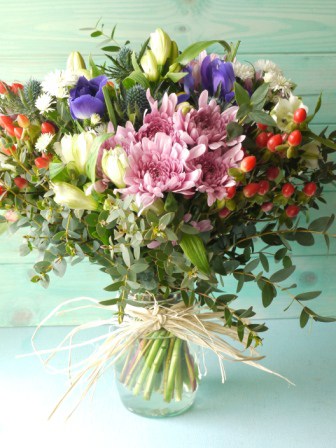 They just arrived, and honestly, I'm astounded! Bearing in mind that every flower they send out is grown in the UK, and most of the UK is in the depths of a second winter, the diversity of flowers is quite remarkable.
I received the Standard British Posy which retails at £45 including delivery. The clever & stylish packaging holds the posy snug and safe, whilst also hiding a pretty glass jar to be used as a vase. As I don't have a vase that they would have fitted into without untying the posy, the jar is a really nice touch.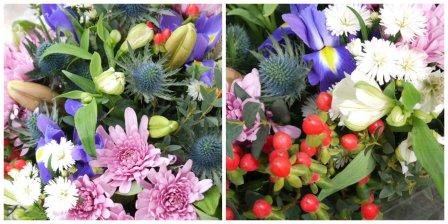 It makes such a perfect gift, as there's no arranging necessary. Just add the feed to the jar, top up with water, unwrap the cellophane, and plonk the perfectly tied bouquet in the jar. Mum was so smitten with them that she's already planning this years birthday list and who she can send them to!
I noticed on their website, they also have a monthly Flower Club. What a great gift for someone very special, a gorgeous bouquet or posy every month showcasing all the different flowers in season throughout the year.
Thank you to all at The Great British Florist. I wish you a fabulous year, filled to the brim with lots of gorgeous blooms. I shall cherish this delicate posy, even more so with the hail currently lashing against my window!