Today I want to pay homage to some of the best food & drink producers here in Cornwall.
We are so spoilt for choice when it comes to eating good quality fare that is made/farmed/fished with love and often long standing tradition in this county. From the crystal clear waters of the Atlantic & English channel to the lush green fields that abound, being out on a limb (as Cornwall is) certainly has its advantages!
Whether you are visiting Cornwall this year, or plump for getting these wonderful products delivered to your door, I hope you enjoy every crumb and drop.
Receiving this parcel of the freshest Cornish seafood was like my birthday & Christmas coming all at once. A cooked lobster that was so sweet and tender and great, if messy, fun to pick. And beautiful mussels that needed no more than a splash of white wine and a knob of butter to bring out their best. There was also a haddock, mullet and turbot all filleted and ready to cook that are currently residing in the freezer. They all arrived in a sturdy insulated box, nestled in plenty of ice and were all in pristine condition, sparkling shiny & smelling of the sea.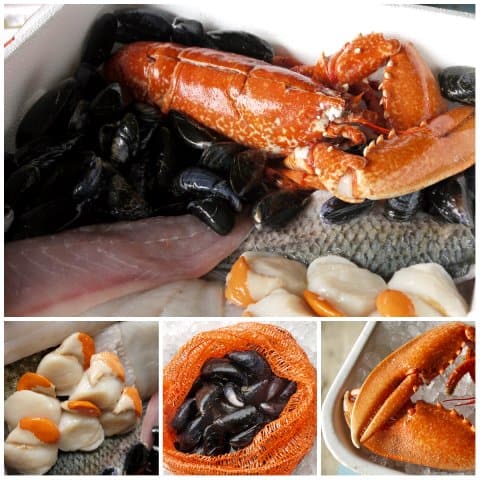 The most incredible thing about receiving this box to review, was that is was delivered at the tail end of those horrendous storms that battered Cornwall so badly. To think that our fishermen put their lives on the line every day so we can enjoy a nice fish supper is actually quite humbling. A wonderful company who I will certainly be ordering from in the future.
This Pork Rillette won gold in last years taste of the West, and I can see why. Packed to the gunnel's with meat from their own free ranging Cornish Lop pigs, it is gently spiced with white pepper and Cornish sea salt. It makes a lovely snack or light lunch, and the reusable glass jar is just the right size for popping in a picnic hamper. I can also vouch for the Duck Rillette with Cranberries and Grand Marnier, although it didn't last long enough to get photographed!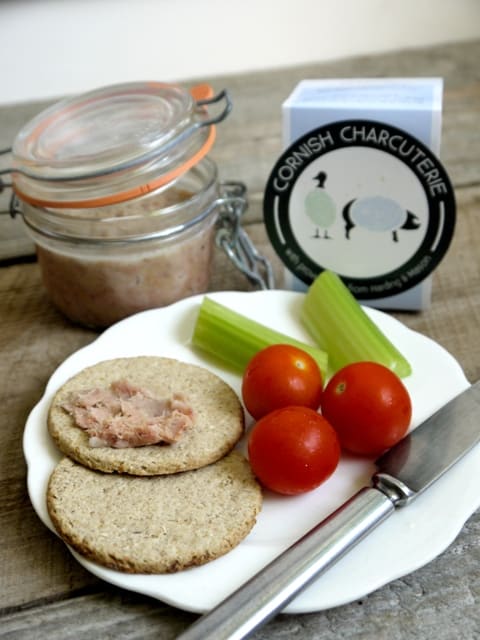 Smeaton's Sparkling Cider is a dry cider that is crisp and light, and quenches the thirst a treat. Although it's a drier cider than I'm used to, it is a pleasure to drink and I'm really glad I discovered it. There are a couple more ciders in the St Ives Brewery range which I shall be keeping an eye out for.
PS I'm a bit of a lightweight when it comes to drinking, so at 6.5% I felt rather giggly after finishing that bottle. The things that I do for you lovely folk ;)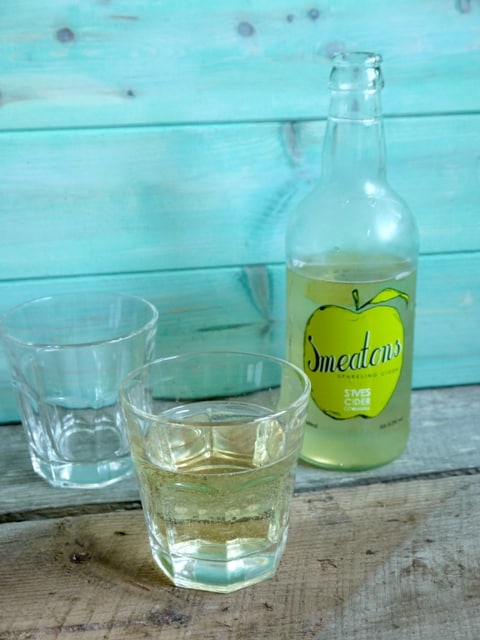 I must admit, I was dubious about flavouring chocolate with basil, but I was pleasantly surprised with these Dark Basil Chocolate Disks. The large buttons were obviously made from a good quality dark chocolate and held the faintest scent of the herb. The flavour wasn't at all overpowering, rather it became a delicate backdrop and complemented the chocolate beautifully. Gorgeous alongside a large soya latte! I wasn't so keen on the lavender chocolate, but having spent three years working in a soap shop, I appreciate that lavender is definitely the Marmite herb!
It's also worth taking a peek at the inspiring story behind this herbery in North Cornwall. I feel a visit coming on this summer :)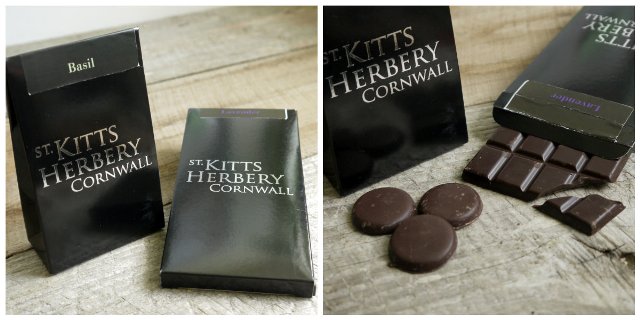 I couldn't let this first 'Best of the West' pass without mentioning Rodda's, the clotted cream people. A very Cornish institution, keeping locals & visitors alike well fed and deliriously happy on their cream teas and summer strawberries. Don't really think I need to say any more about them, but feel free to read all about my recent tour at their creamery here.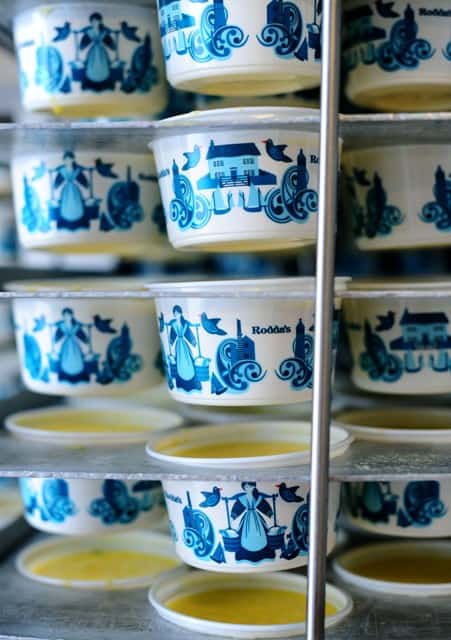 What a lovely line up of tasty goodies in my first ever Best of the West! Hope you enjoyed it :)
Do you produce a tantalising gastro item that you'd like reviewed here on the next Best of the West round up? If so, drop me an email at hedgecombers (at) gmail (dot) com.