Yesterday, we got back from the Beautiful Days festival. What a whirlwind!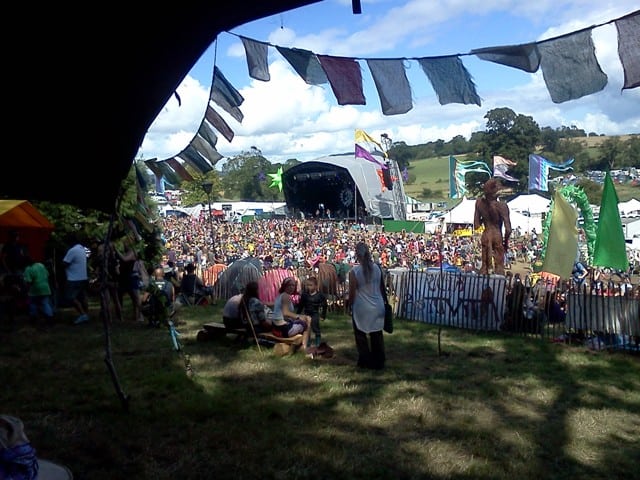 The festival nestles in the grounds of Escot Park, a fine Georgian stately home on 250 acres of rolling hills. The house does make quite an unusual backdrop to 10000 unwashed revellers!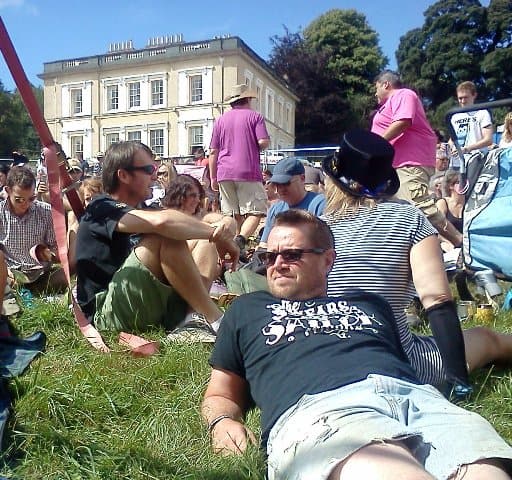 Without doubt, the highlight for me was seeing The Levellers who are the driving force behind the entire festival.
I've loved them since first seeing them at Glastonbury around 20 years ago. In my younger days, I once left a Plymouth nightclub at 2am, drove 200 miles to Brighton to see them at a beer festival then drove back to Cornwall that night.
That's love & dedication for you ;)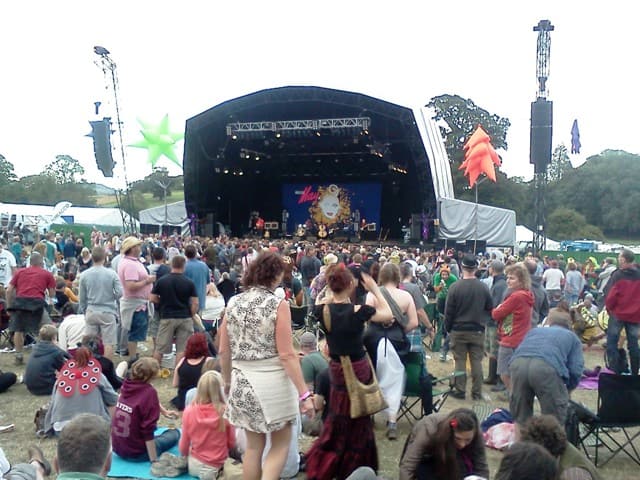 We also enjoyed Mad Dog Mcrea, a band local to us who are fantastic fun, as well as Imelda May, Sinead O'Connor, Molotov Jukebox, Skamanians and many, many more.
The music curfew is 2am, but on Saturday night our feet weren't quite ready to stop so we headed up to the Silent Disco, hired a pair of headphones and let the beat carry on (although, I think it's safe to say we looked pretty daft bopping round to a track only we could hear :)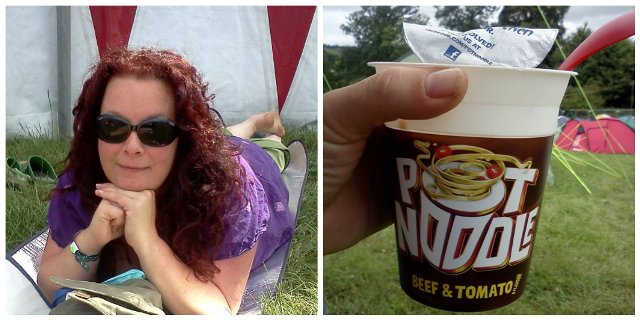 You may be a bit shocked to hear that this food obsessed blogger lived on Pot Noodles for 5 days.
Yep. Every. Single. Day.
We wanted to travel light so left the stove at home, and only had means of boiling water. Breakfast Bars and Pot Noodles, followed by a meal out every night. Oh, how we looked forward to that meal out.
The Tibetan Kitchen and Fresh Organic became our regular haunts. Good sized portions, with real food and at around £7 each, worth every penny.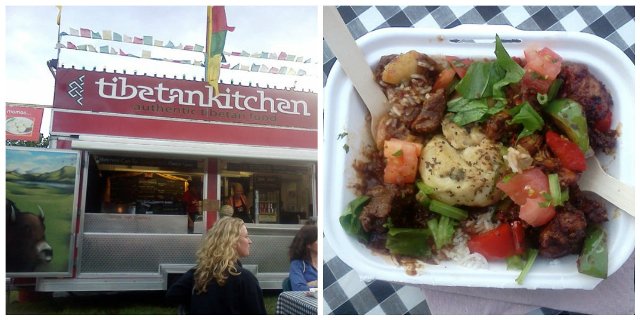 The weather was mostly very kind. There was a couple of downpours that left things pretty mucky underfoot for a while (as modelled by Jonny below) but overall it was bright and sunny.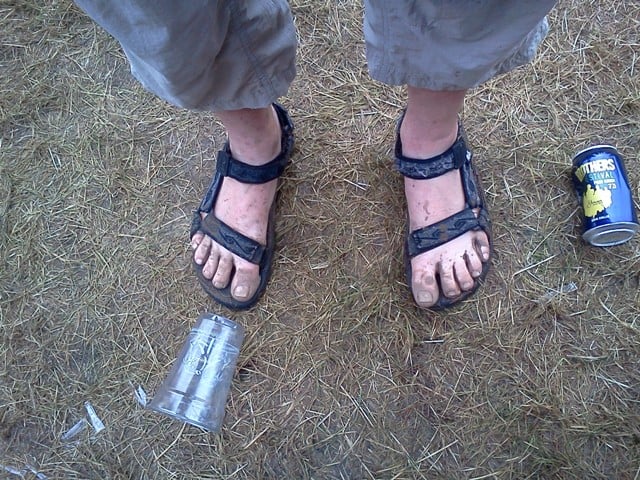 The worst part of any festival though, is the packing up and leaving. All those new friends we've met, all that good beer on hand and your pick of 5 stages of music to discover. Sigh. I guess that's it for another year then.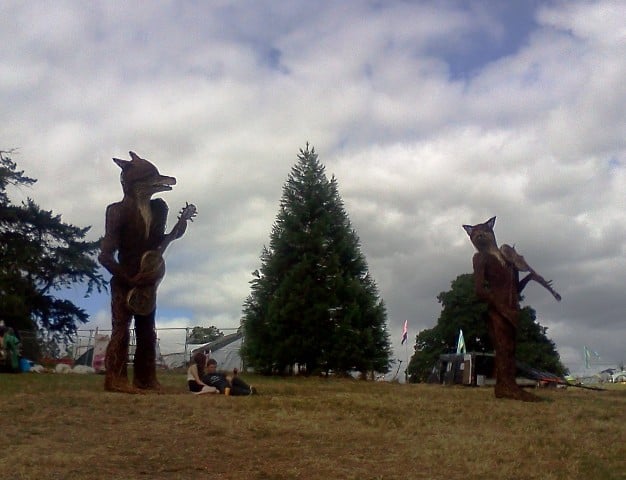 Beautiful Days, you truly live up to your name <3